Circulate is Hiring for Various Positions!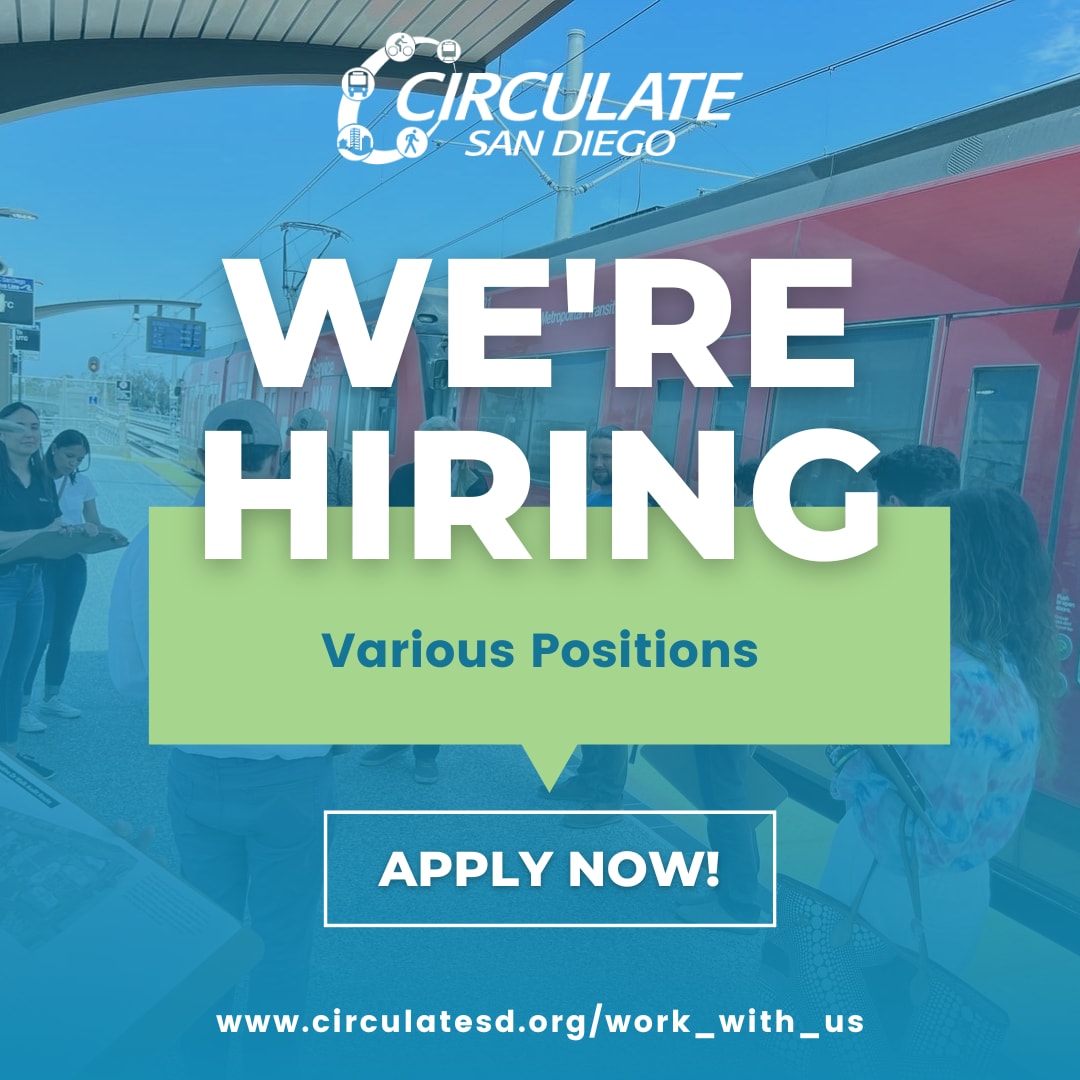 Circulate San Diego is hiring for two (2) positions:
Position:Policy Manager or Director of Policy
Hours:Full time, Salaried (some evening & weekend work required)Supervisor:Chief Executive Officer
Compensation:Manager level: $75,000 – 90,000; Director level: $100,000 to $115,000
Start Date:May 2023
The position is responsible for advancing policy goals of a prominent local think tank, including through research, direct advocacy, and the press. This position supports the organization and the Chief Executive Officer with the development and implementation of policy campaigns related to transit, safe streets, and sustainable growth.
Position:Mid-Level Associate Planner and Community Engagement Specialist
Hours:Full time, Salaried (some evening and weekend work required)
Supervisor:Director of Planning
Salary Range:$65,000 – $80,000
Desired Start Date:May 2023
This position is part of our dynamic planning and community engagement team. The new teammate will help Circulate to effectively deliver and manage mobility and community outreach projects. As a nonprofit think tank, Circulate uses advocacy, research, planning, and community outreach to advance our mission of creating excellent mobility choices, and vibrant healthy neighborhoods. Our planning and community engagement team performs a variety of creative outreach efforts to support mobility planning in partnership with local governments, schools, charities, and the private sector.
Circulate San Diego values diversity and is an equal opportunity employer. Women, people of color, people with disabilities, and gay, lesbian, bisexual, and transgender people are encouraged to apply.
Interested applicants should e-mail a cover letter, resume, writing sample, and any relevant work product examples to [email protected], and with the position title in the subject line. No phone calls please.
Promotion Spotlight: Carlisle Dockery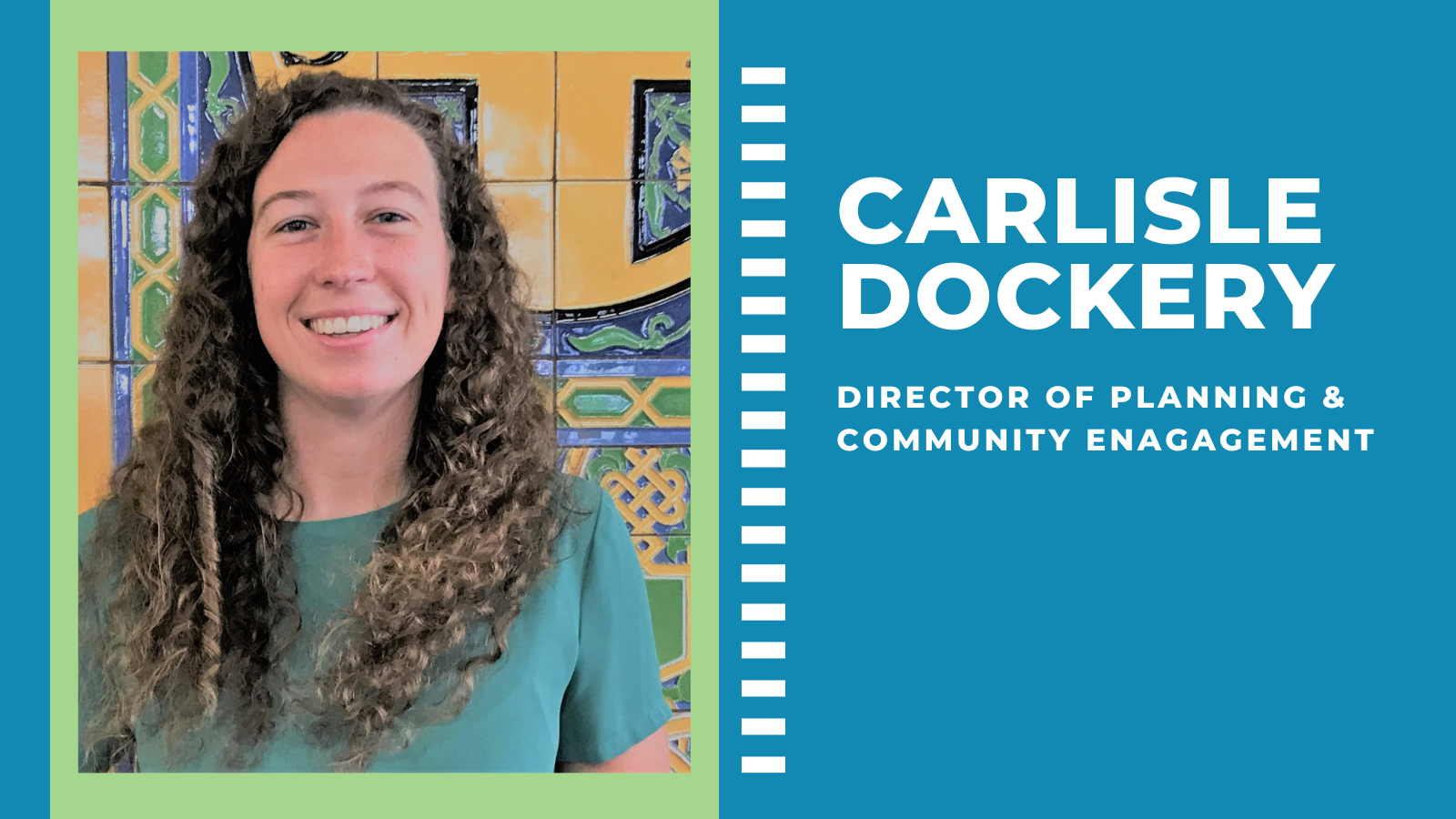 We are excited to announce Carlisle Dockery has been promoted to our new Director of Planning and Community Engagement!
She has served an integral role in the planning team since she joined Circulate in 2021 and continues to be an asset in the overarching tasks she is challenged with.
We look forward to having her lead the Planning Team!
Save the Date – Circulate Momentum Awards on September 21, 2023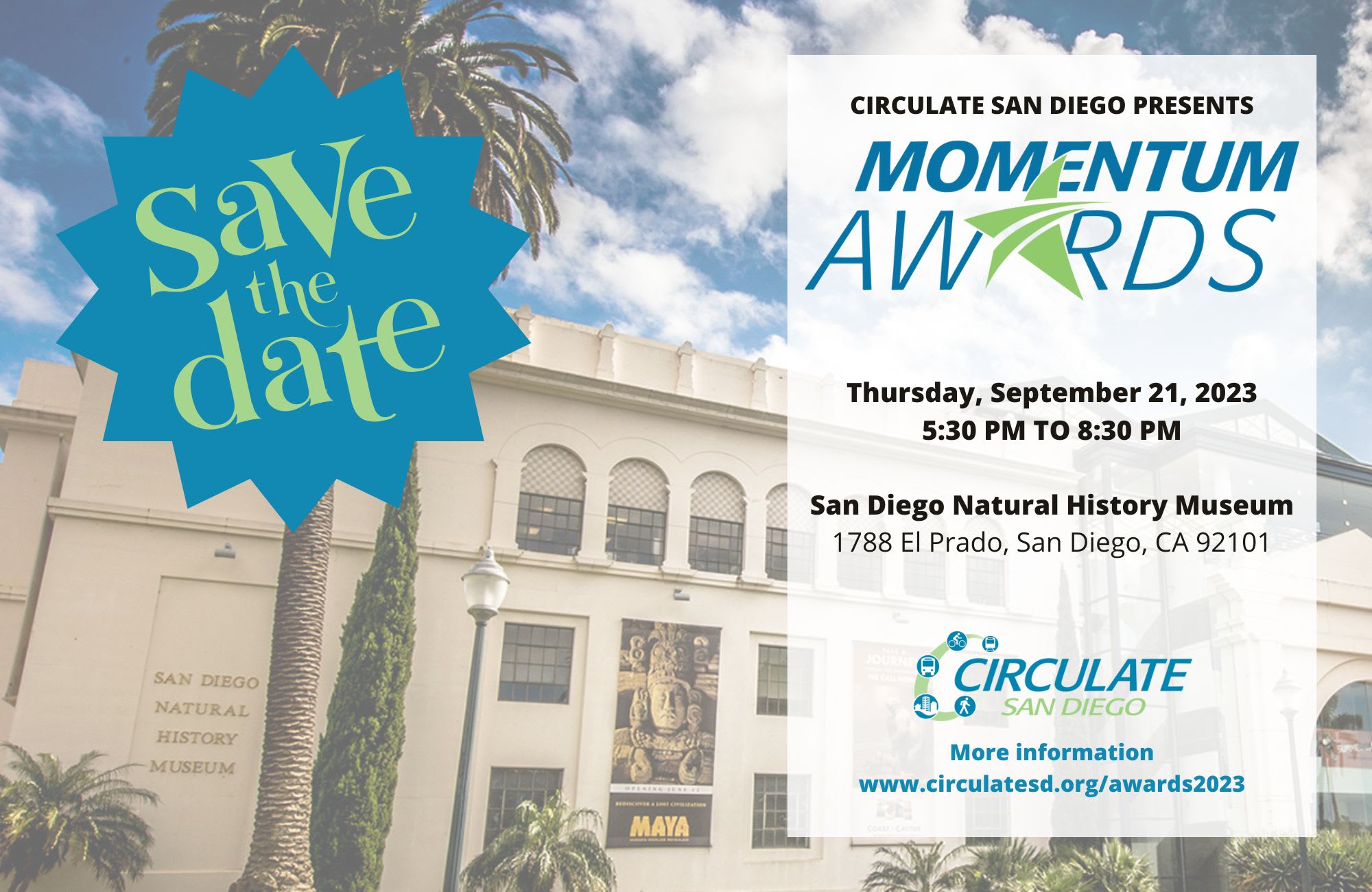 Circulate's annual momentum awards are scheduled for Thursday, September 21, 2023.
NEW IN 2023 we will start the party off with a Special VIP Reception for Gold Level and higher Corporate Members / Sponsors and keep the party going with a Post Awards Happy Hour until 9:30 PM.
Stay tuned – Nominations for this year's Momentum Awards open Monday, May 15th at 8am!
Advocating for more homes and better transit in University City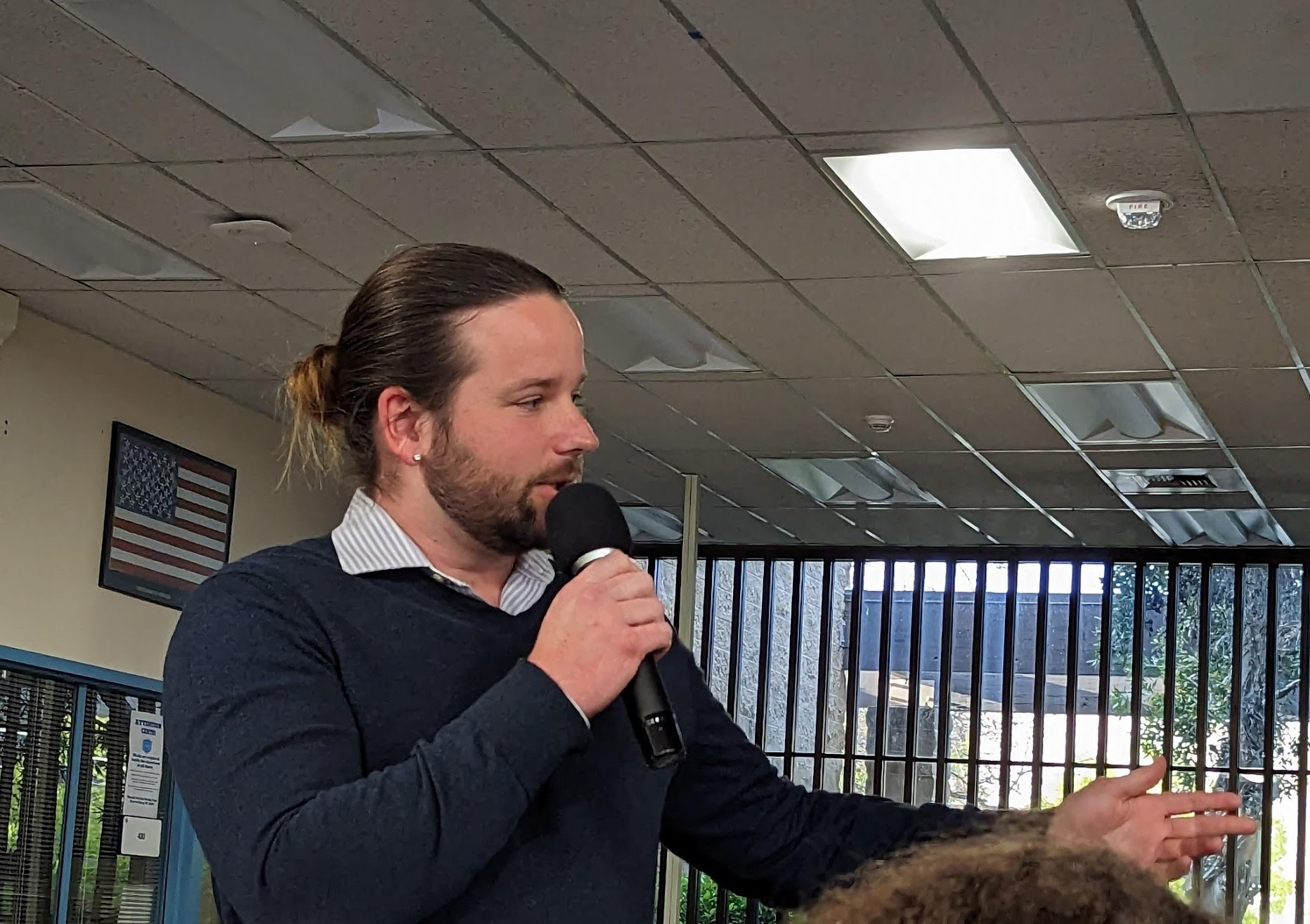 Last Tuesday, Circulate's Policy Counsel, Jesse O'Sullivan, spoke in favor of more homes in the University Community Plan Update. This is a part of our continuing efforts around our report Making the Most of the Mid-Coast.
Transit Field Trips with The Keeler Court Community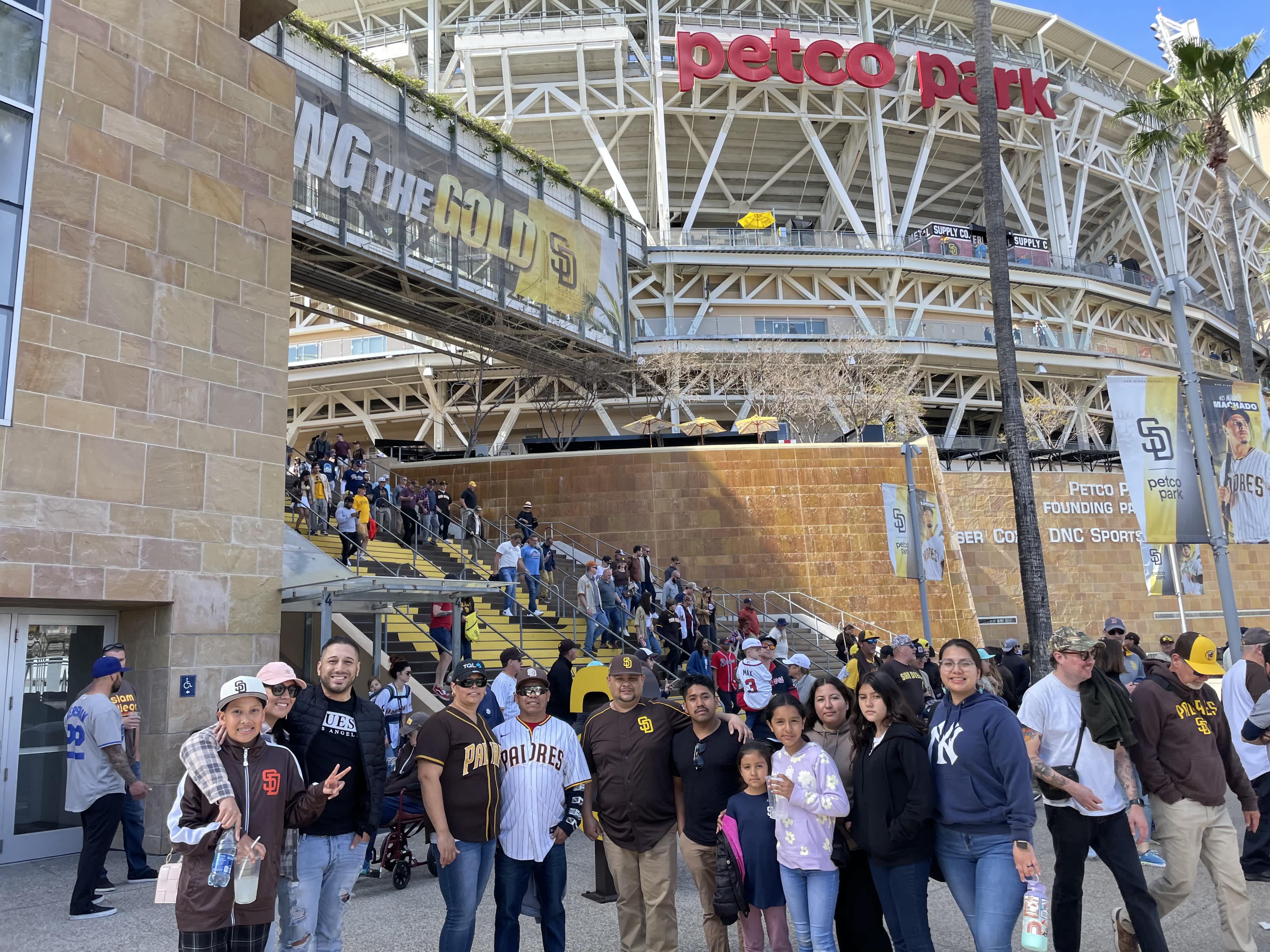 This past week, Circulate hosted a series of transit field trips for Community HousingWorks' Keeler Court community. The purpose of these trips was to teach the residents how to use San Diego's public transportation such as the buses and trolleys and showcase examples of locations that could be reached with public transit.
Through these trips, the Keeler Court residents were able to visit and experience San Diego State's campus, experience the Padre's victory over the Atlanta Braves on April 19th, and experience some beautiful wildlife at the Living Coast Discovery Center in Chula Vista.
We had a lot of fun hosting these and hope we can do some more in the near future!



Recap: Lincoln High School Walk Audit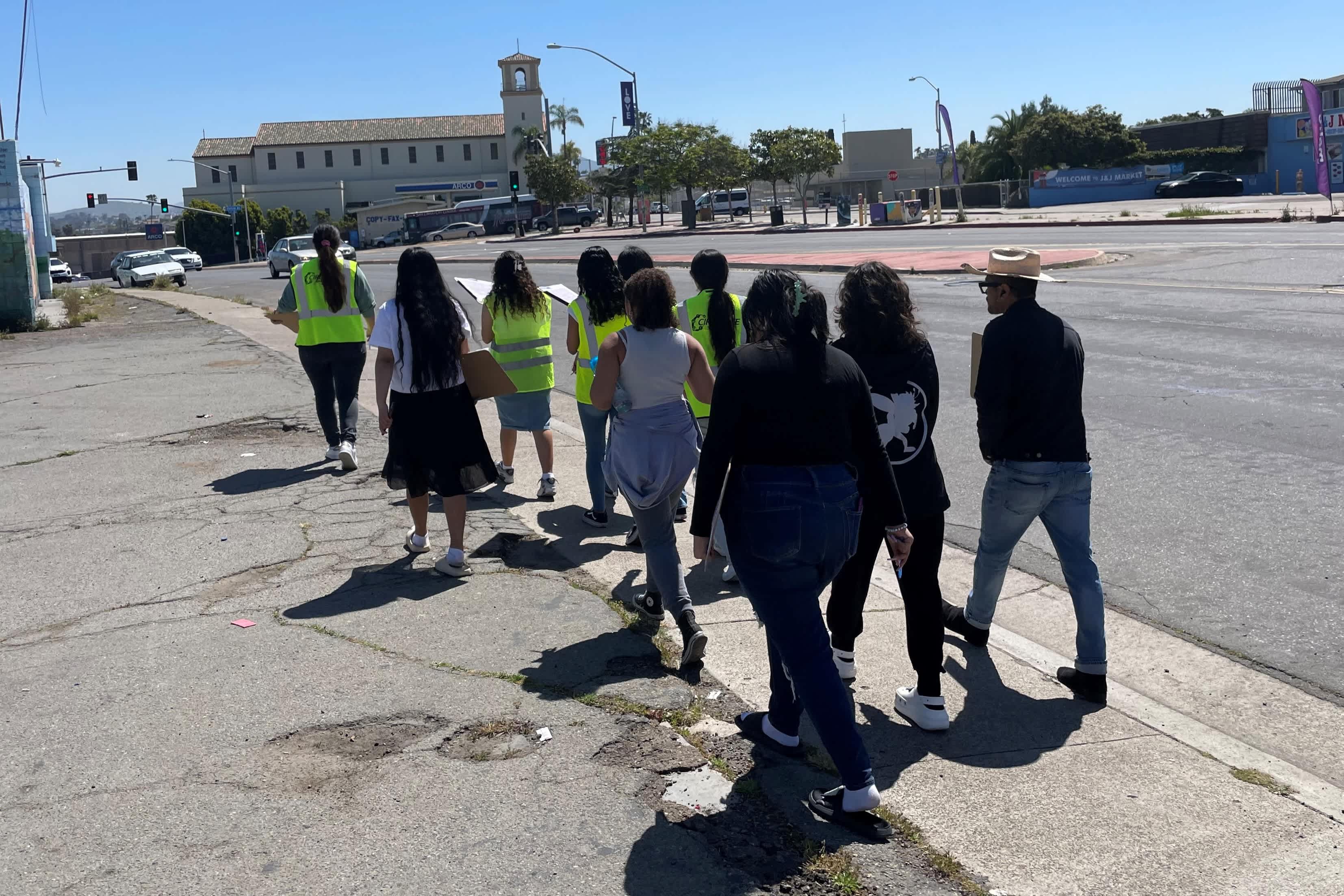 Last Friday, Lincoln High School students participated in a walk audit along Imperial Avenue to provide feedback on what safe street changes they would like to see implemented in their community and shared their opinions on other project proposals by the County and City of San Diego. One project, Racial and Ethnic Approaches to Community Health Program (REACH), proposes a series of roundabouts and other safe streets improvements along Imperial Avenue in South East San Diego between San Jacinto Drive and 55th Street. Other proposed changes include installing a bicycle lane between 47th and 49th Street.
The walk was approximately a mile long, between 49th street and San Jacinto Drive, and near multiple schools in the area. Students expressed their concerns on faded crosswalks, wanted more pedestrian scale lighting, and additional bus shelters for harsh weather conditions.
We are thankful for those who joined us on the hot Friday afternoon and for their insight as members of the community!
circulate news