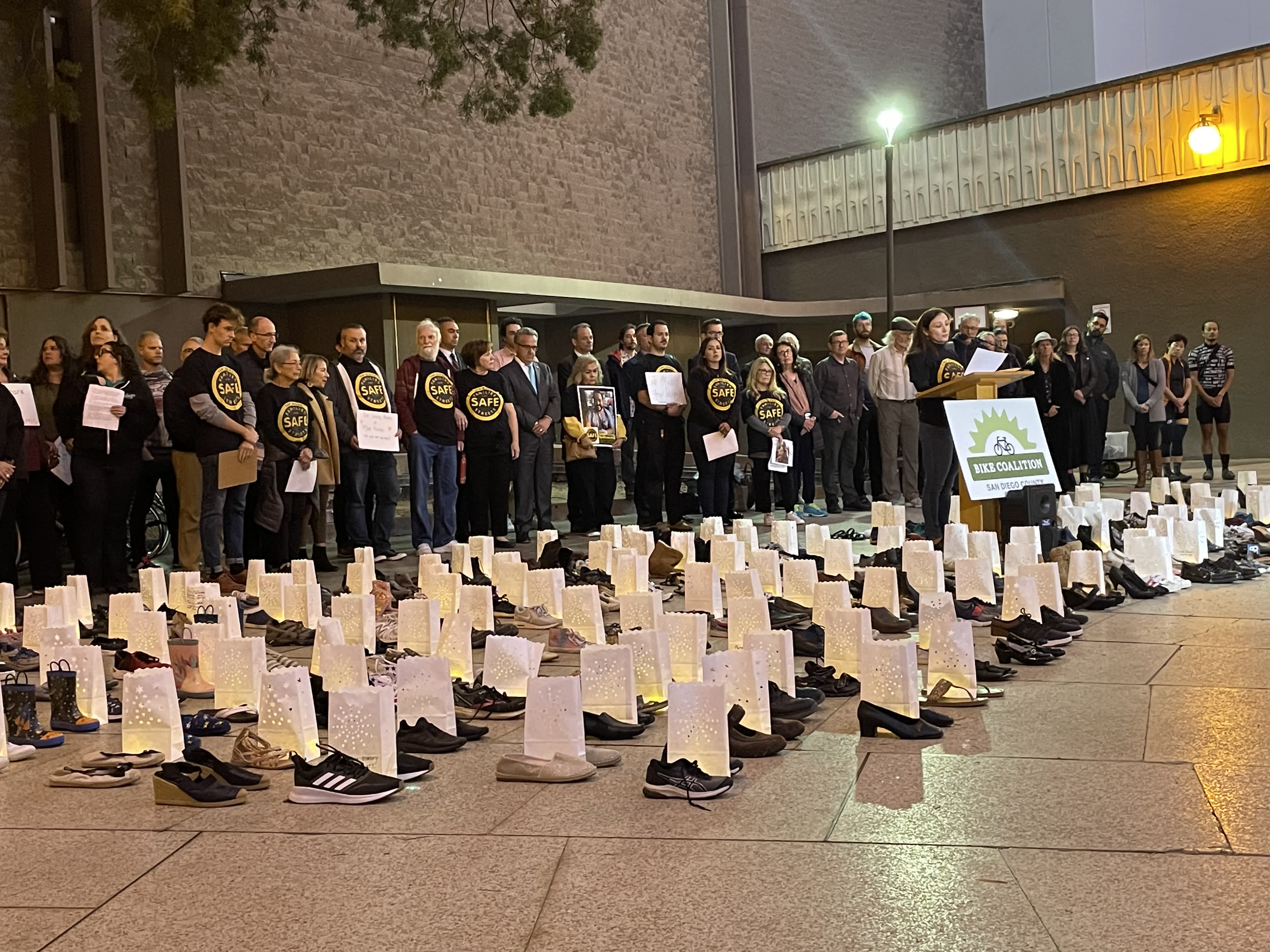 Families for Safe Streets San Diego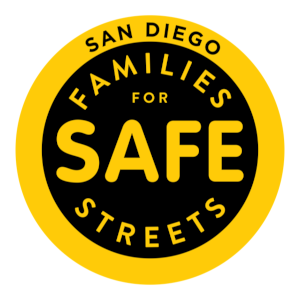 Mission:
Families for Safe Streets San Diego is a group of families who have lost loved ones to traffic crashes or been affected ourselves. Through our stories and advocacy, we seek physical improvements on our streets, policy changes and the rapid implementation of Vision Zero.
We envision communities where people who walk, roll, bike and drive can safely co-exist and children and adults can travel freely without risk of harm - where no traffic death is acceptable.
We meet monthly to support each other and advocate for safer streets that likely would have saved our loved ones, or prevented injuries, as a meaningful way to channel our grief and honor our loved ones. Join us as we seek to prevent any more families from losing their loved ones or suffering life altering injuries due to traffic crashes.
About:
FSSSD is proud to be one of over 20 chapters across the United States. We partner very closely with the national Families for Safe Streets movement.
FSSSD is an independent and self-governing group and is fiscally sponsored by Circulate San Diego.
Our Work:
FSSSD has been active in Vision Zero campaigns in San Diego. This work includes sharing stories at city council meetings, press conferences, and community meetings in order to humanize the need for change. We also volunteer at events and participate in our monthly meetings to plan, strategize and support each other.
Our work is also posted in the blog.
News About Families for Safe Streets San Diego
Traffic violence kills hundreds of San Diegans a year. Here's how speed cameras could help. - Families for Safe Streets San Diego Co-Founder Laura Keenan.  San Diego Union Tribune, Sept 19, 2023
Is Vision Zero working? Pedestrian and bicycle deaths spike despite San Diego's efforts to zero them out. CBS San Diego, May 5, 2023
Make San Diego Streets Safer. Fox San Diego, April 13, 2023
Traffic safety campaign launches with posters at intersections where people died. SDnews.com, April 7, 2023
Bicyclists call on San Diego lawmakers to address traffic collision deaths with fatal crash signs. Fox San Diego, March 20, 2023
State bill looking at possible weight fees for SUVs, trucks and other vehicles. Fox San Diego, March 3, 2023
Woman calls for accountability after driver kills husband in crash. ABC San Diego, February 24, 2023
Opinion: I know my brother would be alive today if San Diego had had more protected bike lanes. San Diego Union Tribune, February 21, 2023
Widow pushes for stiffer penalties on bike deaths. CBS San Diego, February 17, 2023
The Fight for Protected Bike Lanes in San Diego. San Diego Magazine, December 2022
On World Day of Remembrance for Road Traffic Victims, we'll remember my husband and too many others. San Diego Union Tribune, November 17, 2022
294 people died in traffic accidents in San Diego County in 2021. CBS San Diego, November 19, 2022
Somber display will honor San Diegans killed on roadways. KPBS, November 18, 2022
Resources: