Announcing the 2022 Nominees for the Momentum Awards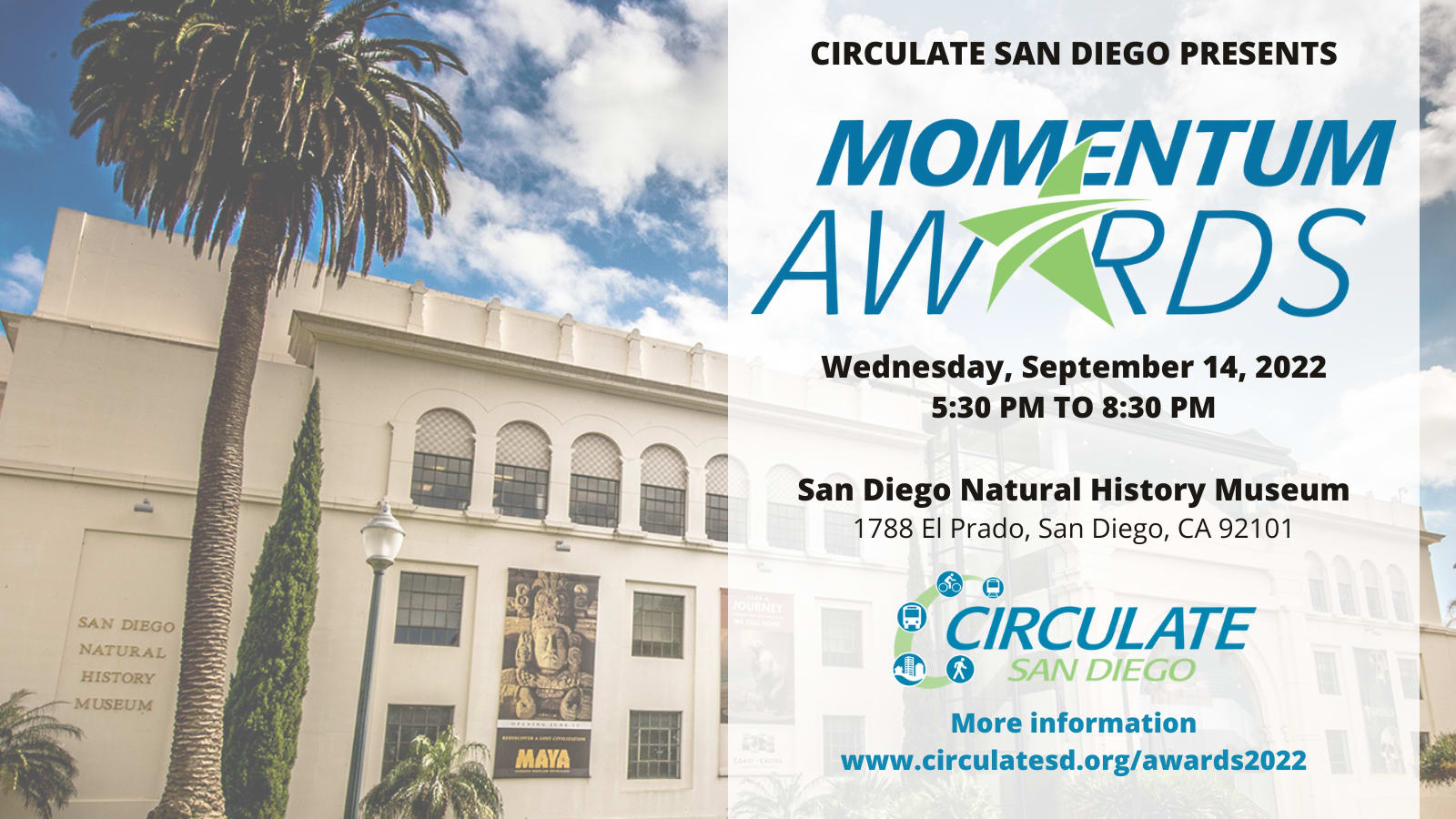 This week we were pleased to announce the 2022 nominees for the Circulate San Diego Momentum Awards.
The nominees are available to view online, and award winners will be announced at the Momentum Awards on September 14th.
Circulate San Diego's Momentum Awards recognize the people and projects in the San Diego region that are creating excellent mobility choices and vibrant, healthy neighborhoods.
When: Wednesday, September 14, 2022, 5:30pm - 8:00pm
Where: San Diego Natural History Museum, 1788 El Prado, San Diego, CA 92101
Purchase a Ticket: https://www.circulatesd.org/awards2022
Thank you to this year's Corporate and Organizational Sponsors – check them out below. There is still time to join them and become a 2022 Sponsor.
NCTD Transit Survey (LAST CHANCE)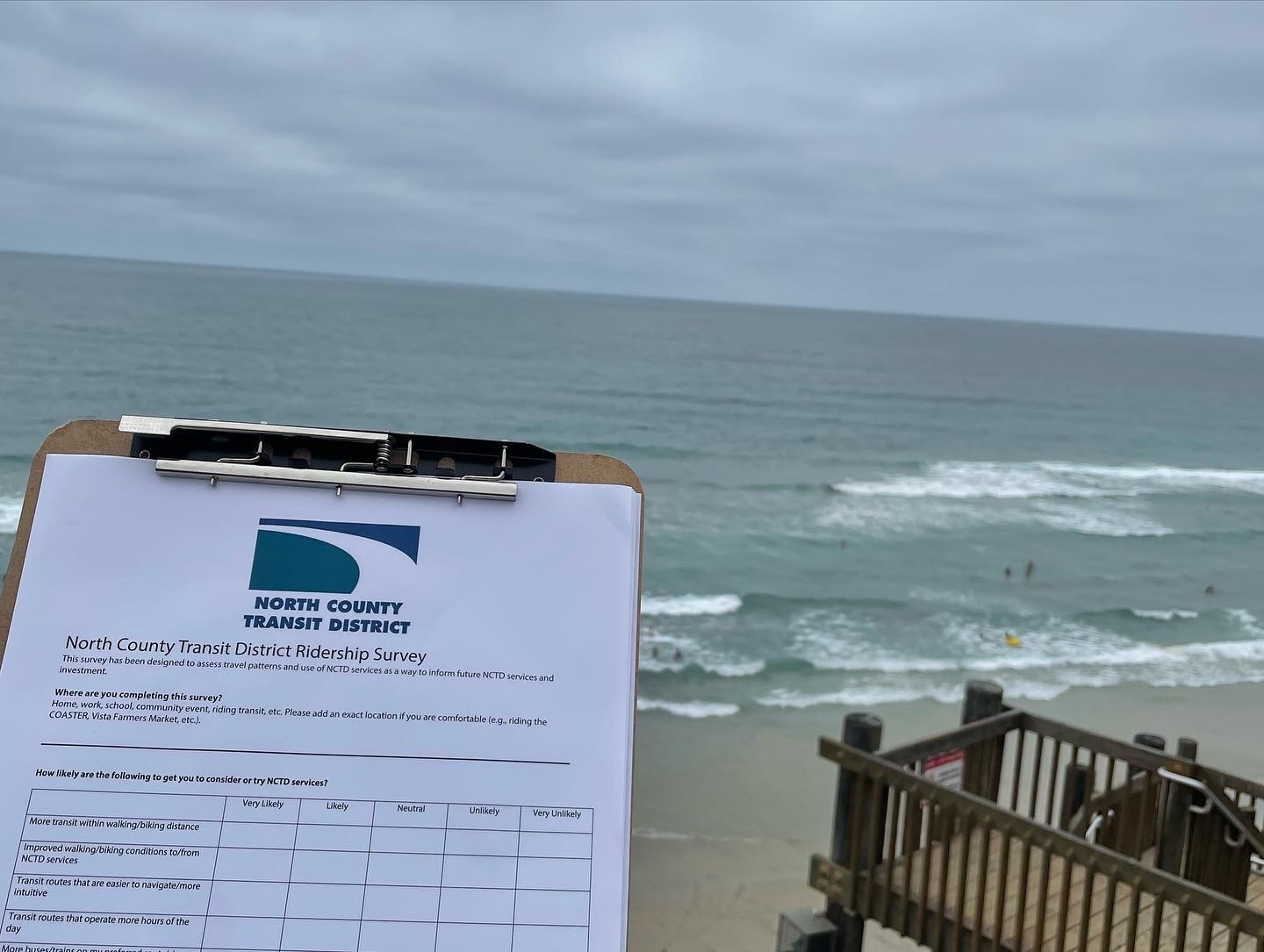 Circulate is collaborating with Deloitte and North County Transit District (NCTD) to collect data on how to improve their transit systems (BREEZE, COASTER, FLEX/LIFT, and SPRINTER). The survey was developed to assess travel patterns and use of NCTD services as a way to inform future NCTD services and investment. It is intended for anyone who lives, works, or otherwise visits the North County region. A shorter version of the survey is also available for those who currently do not use transit but could potentially be encouraged to try it.
Be sure to follow us on social media @CirculateSD to keep up with all of our moves!
If you are interested in taking the survey, click here. Your feedback will inform NCTD how to prioritize their funding for future improved service. The LAST day to submit a survey will be this Sunday, August 7th.
In the Field: Mid-Coast Walk Audit
There is no substitute for good field work.
Our planning and policy teams came together last week to conduct a walk audit around the Mid-Coast's Executive Drive Trolley Station along the new Blue Line Extension. As part of the audit, a group of Circulate staff, board members, and supporters, looked at how folks would access the station on foot or by bike.
We observed new station signage and crosswalks, but also some outdated and missing infrastructure. The entire trip was only 1.5 miles, but we spent a few hours in the field.
Our executive director, Colin Parent, live-tweeted the walk.
We'll be using some of our observations for a report we're planning on "Making the Most of the Mid-Coast." Stay Tuned!
Build Better SD Passes San Diego City Council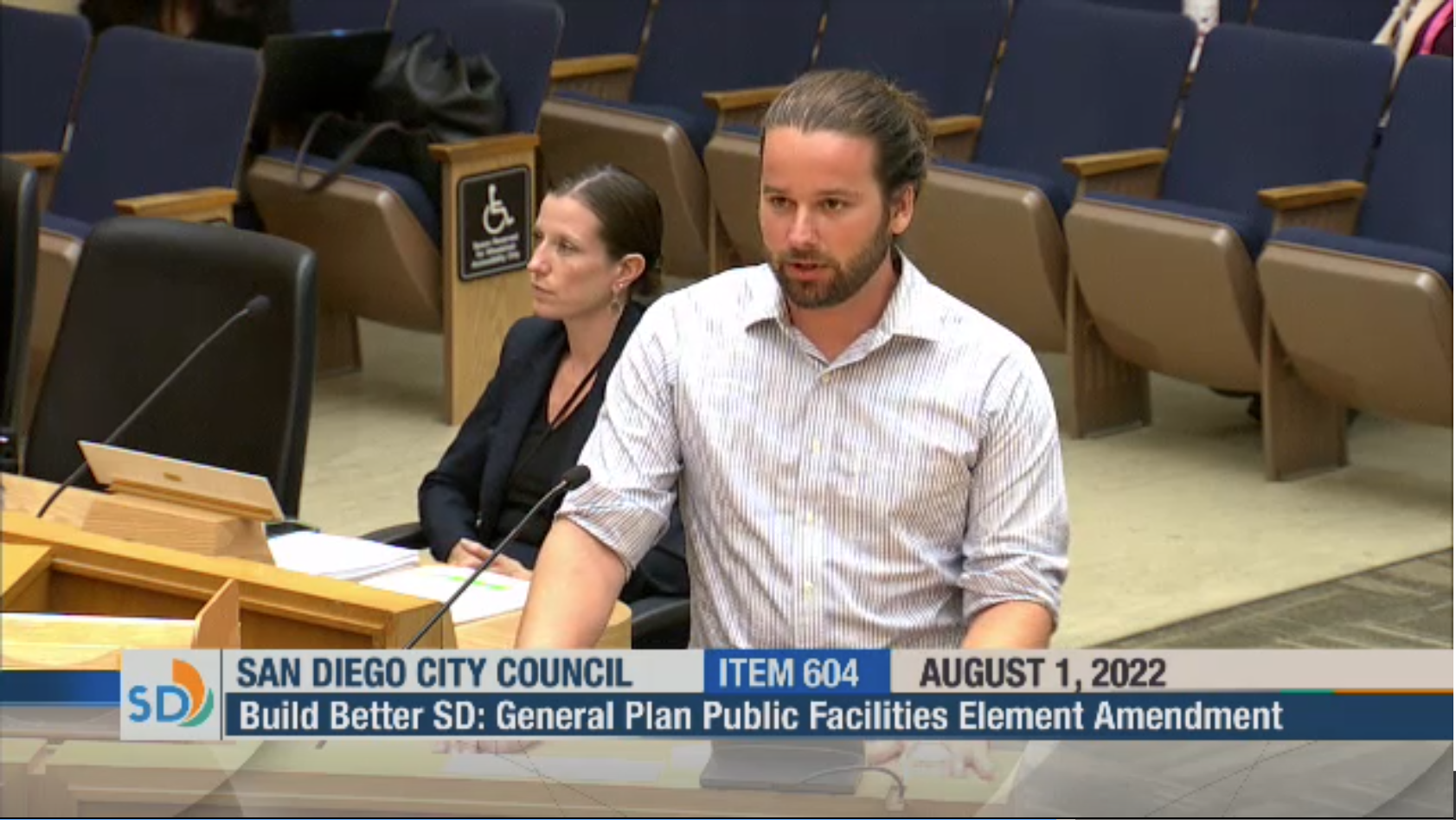 The San Diego City Council passed Mayor Todd Gloria's Build Better SD Initiative, which changes the structure of developer impact fees (DIFs). The program ensures that new DIF funds can be spent in historically disinvested communities, instead of being restricted to the community in which they were collected.
In addition, the initiative implements one of the recommendations of our 2017 report, Transit Oriented Development. As we recommended, the initiative changes the way DIFs are calculated from paying per homes in the project to paying per square foot of a project. This incentivizes the construction of more moderately-sized, moderately priced homes, instead of large luxury penthouses. Circulate made public comment in favor of the initiative at City Council on Monday.
Read our letter of support for Build Better SD here.
Marcus Eugene Wiseman Back to School Event, Saturday 8/6!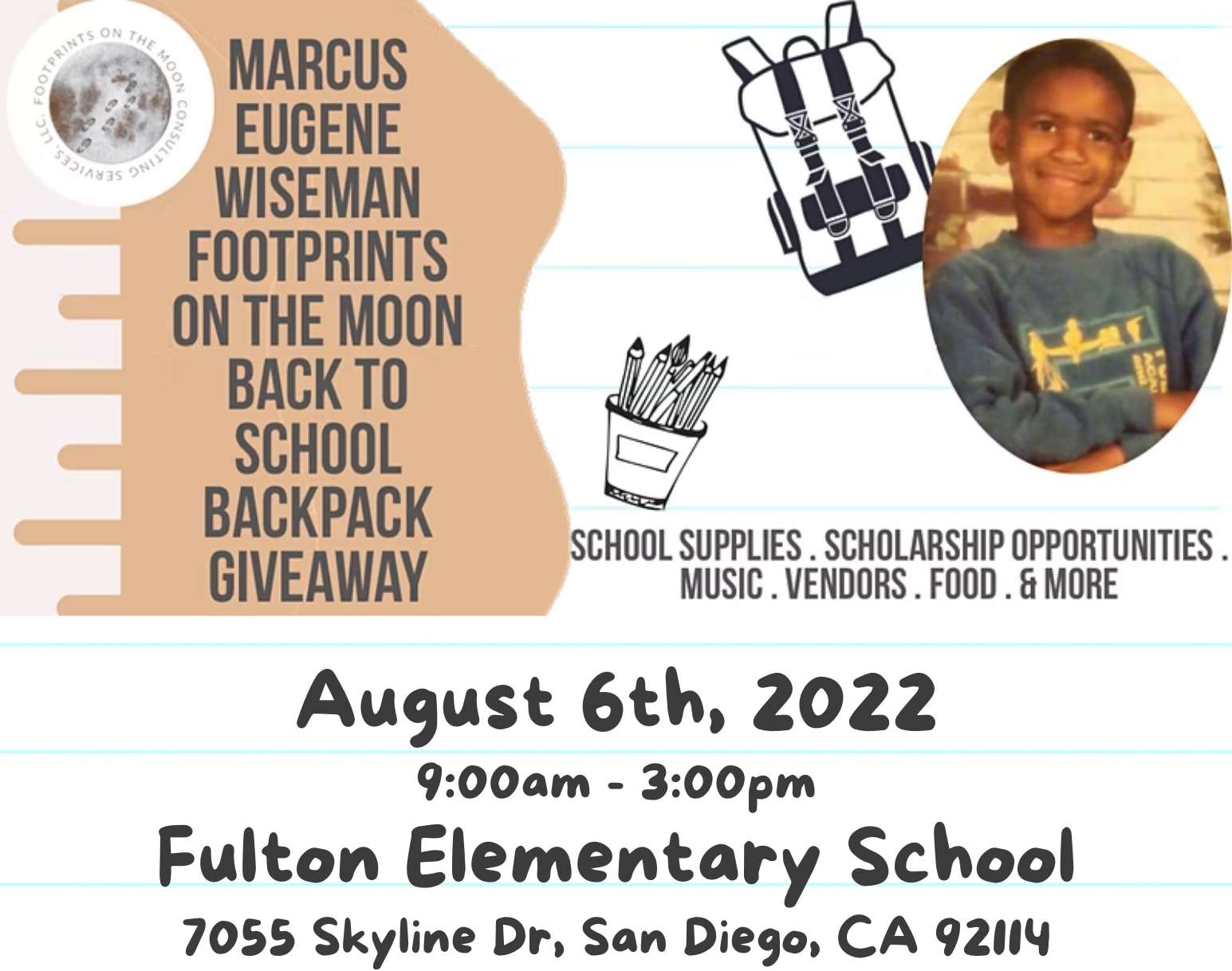 Circulate is so excited to be a part of the upcoming inaugural Marcus Eugene Wiseman Footprints on the Moon Back to School Backpack Giveaway event!
Hosted at Fulton Elementary School tomorrow, August 6th, this event will honor Marcus, a young boy killed by an impaired driver in Skyline Hills several years ago. Through a project funded by OTS and the City of San Diego, Circulate will be participating by setting up a bicycle skills course so that students can practice riding safely and build confidence.
We will be giving away a few bikes, thanks to Free Bikes 4 Kidz, so please stop by and check out the event if you're around Saturday between 9am and 3pm!
Safe Routes to Parks Walk Audit Series Recap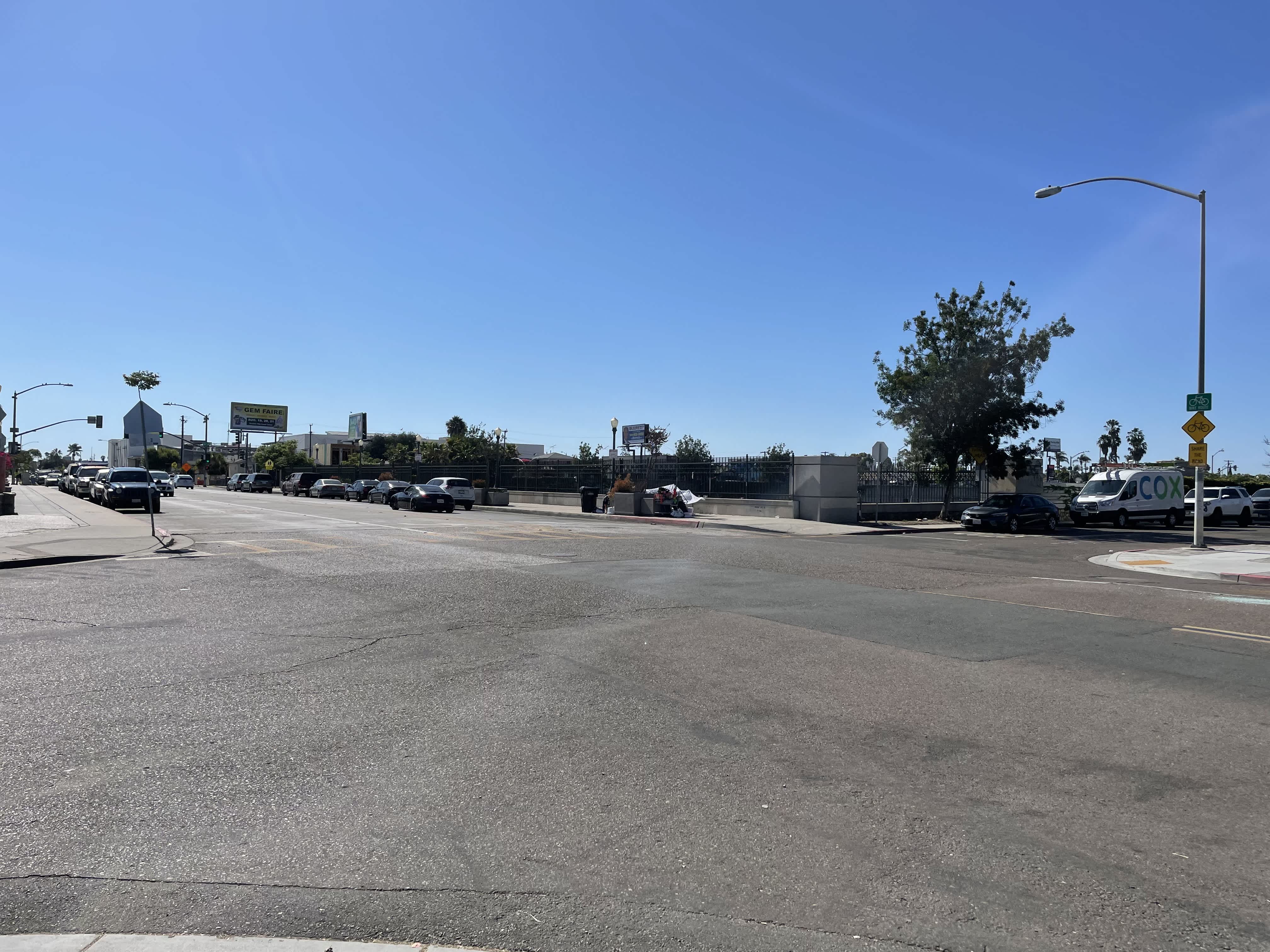 Over the last couple of weeks, the Circulate Planning team lead two Safe Routes to Parks walk audits at Kennedy Neighborhood Park in Lincoln Park and Teralta Park, a freeway cap between Normal Heights and City Heights.
These parks were selected from a crash analysis that showed high incidences resulting in serious injuries or fatalities. The team assessed the street corridors around and near the parks for pedestrian and bicyclist safety and comfort.
For next steps, Circulate will prepare fact sheets about the walk audit findings and recommendations for safer streets. Stay tuned!