Let's Celebrate New Homes on October 19th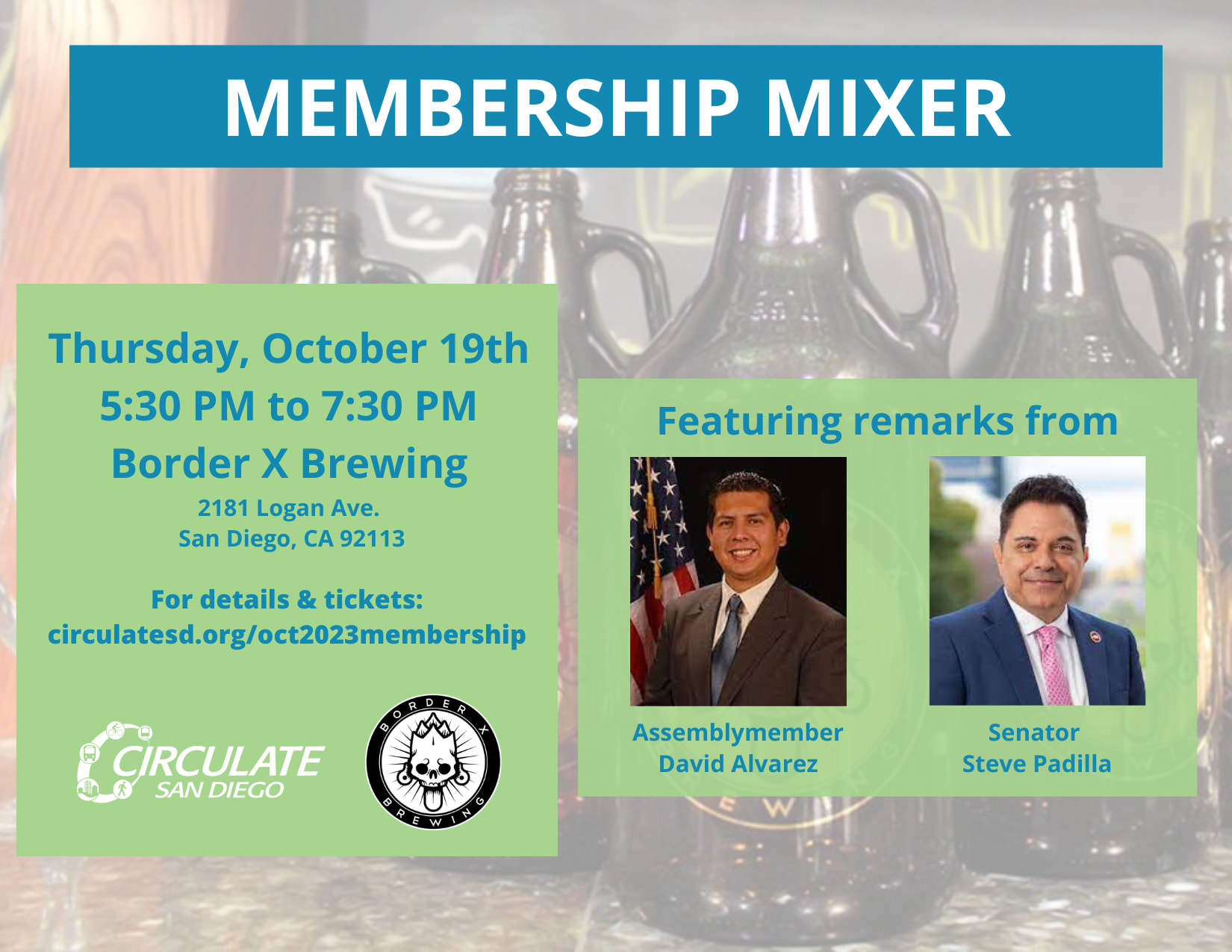 AB 1287 is signed into law. Now, come celebrate!
Join bill sponsor, Assemblymember David Alvarez, and bill supporter, Senator Steve Padilla at our Membership Mixer and Bill Signing Party on October 19th!
We have a fun evening planned, filled with opportunities for networking, FREE beverages and tacos, music, and celebrations. It's a great opportunity to connect with our diverse and engaged membership, Circulate staff, influential local decision-makers, and professionals active in the land use and transportation sectors.
World Day of Remembrance: Volunteers & Shoe Donations Needed!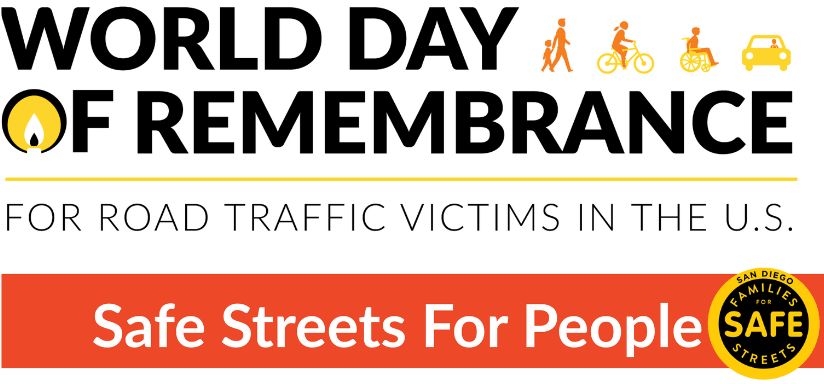 Volunteers and Shoe Donations needed for the World Day of Remembrance for Road Traffic Victims on November 17th. We'll honor the 283 people killed in San Diego County traffic collisions in 2022 and work for safer streets in their name. We'll display a pair of shoes to visually represent those we've lost due to preventable traffic collisions. All shoes will be donated to charities following the event.
Donate shoes: Please consider donating no-longer needed shoes. Visit our World of Rememberance page and click the blue Volunteer and Donate shoes button to find drop off locations!
Volunteer: We're looking for volunteers at the event to set up shoes, check-in attendees, and transport shoes and tables to the event. Please sign up to volunteer here.  
Join Us: to show community support as we work to make our streets safe for all.
Recap: Southeastern Live Well Center Open House and Resource Fair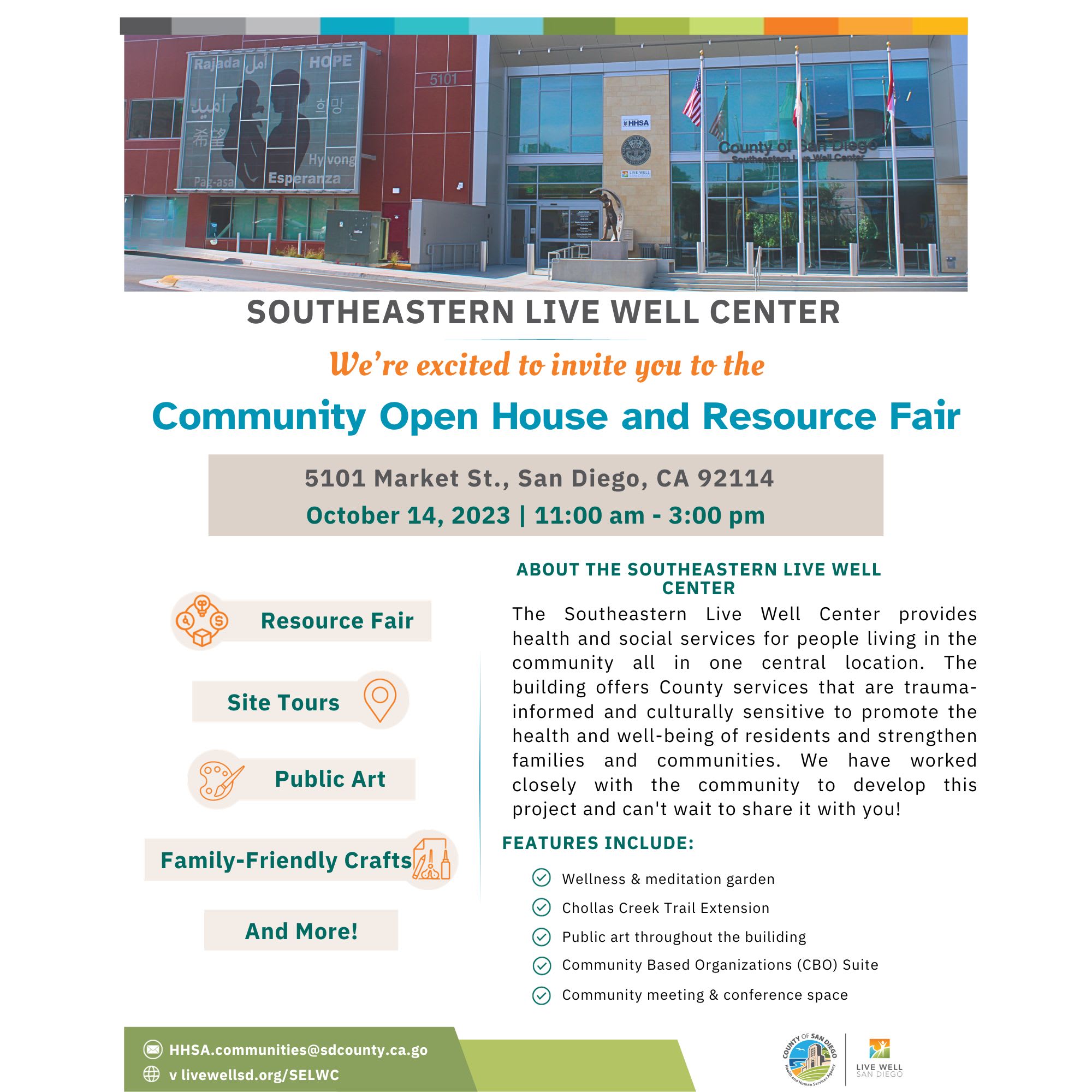 As part of our National Pedestrian Safety Month campaign, Circulate attended the Open House and Resource Fair for the New Southeastern Live Well Center (5101 Market St, San Diego, CA 92114) on October 14th from 11 am- 3 pm!
This event introduced the new Center to the public and showcased its services, such as a wellness and meditation garden, a new trail extension, public art and more. Circulate was able to provide community members with resources on pedestrian and bicycle safety.
To learn more about National Pedestrian Safety Month, check out the NHTSA website.
How to Have Your Voice Heard: Planning group info session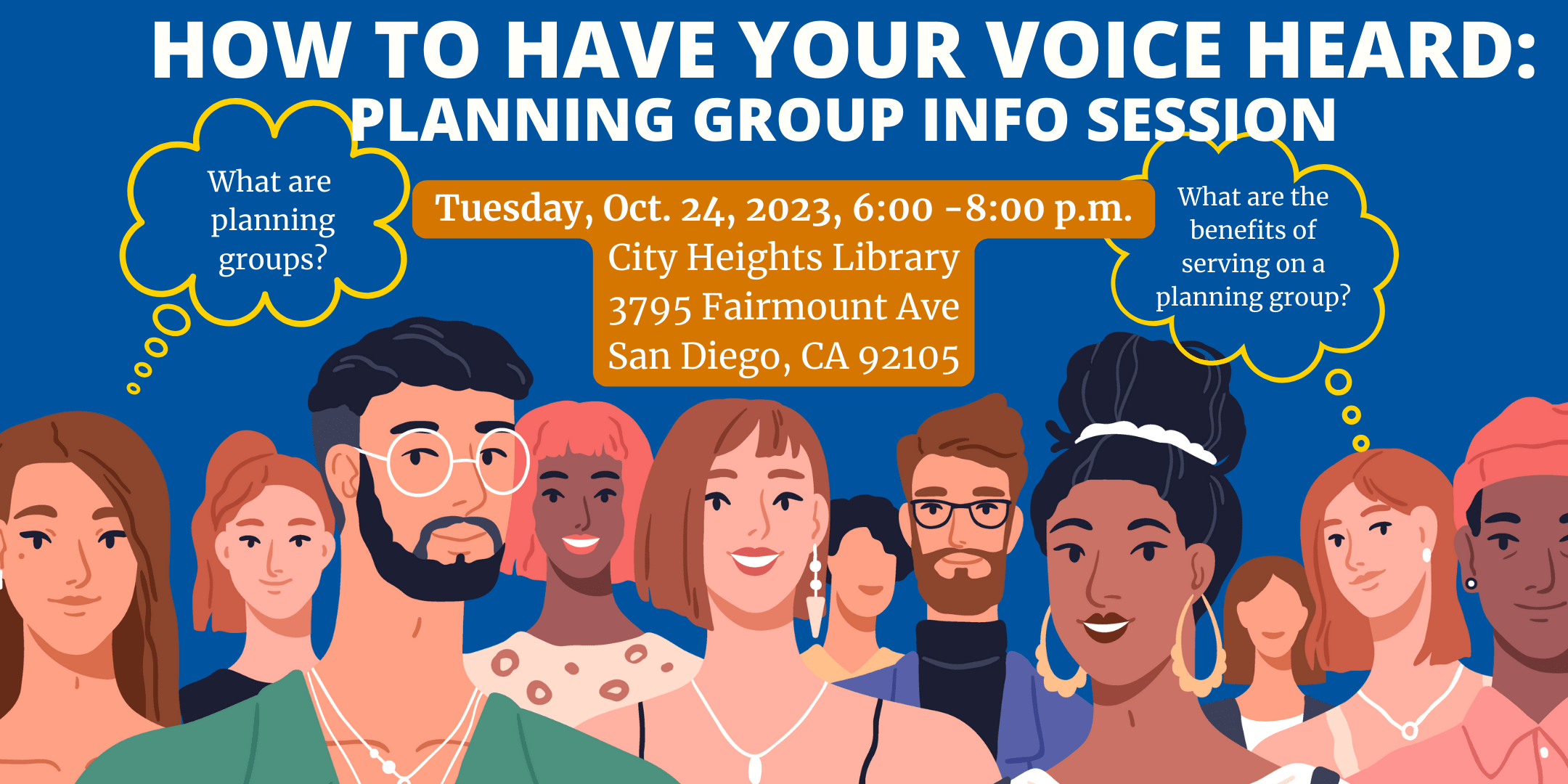 The Institute for Public Strategies, in collaboration with the City of San Diego Planning Department, will be hosting a hybrid information session that aims to bring awareness of planning groups to community members interested in representing their community. This session will also touch on the benefits of participating in planning groups, their roles and responsibilities, and the process for City Council recognition.
This information session is being hosted on Tuesday, October 24th, from 6:00 p.m. - 8:00 p.m. at the City Heights Library (3795 Fairmont Avenue). Community members of all ages who are interested in serving their community, are current planning group members or wish to learn about planning groups more should attend. Dinner will be provided to all in person attendees.
To attend the info session (virtually or in person)...
RECAP: California Home Builders ALLIANCE CONVENING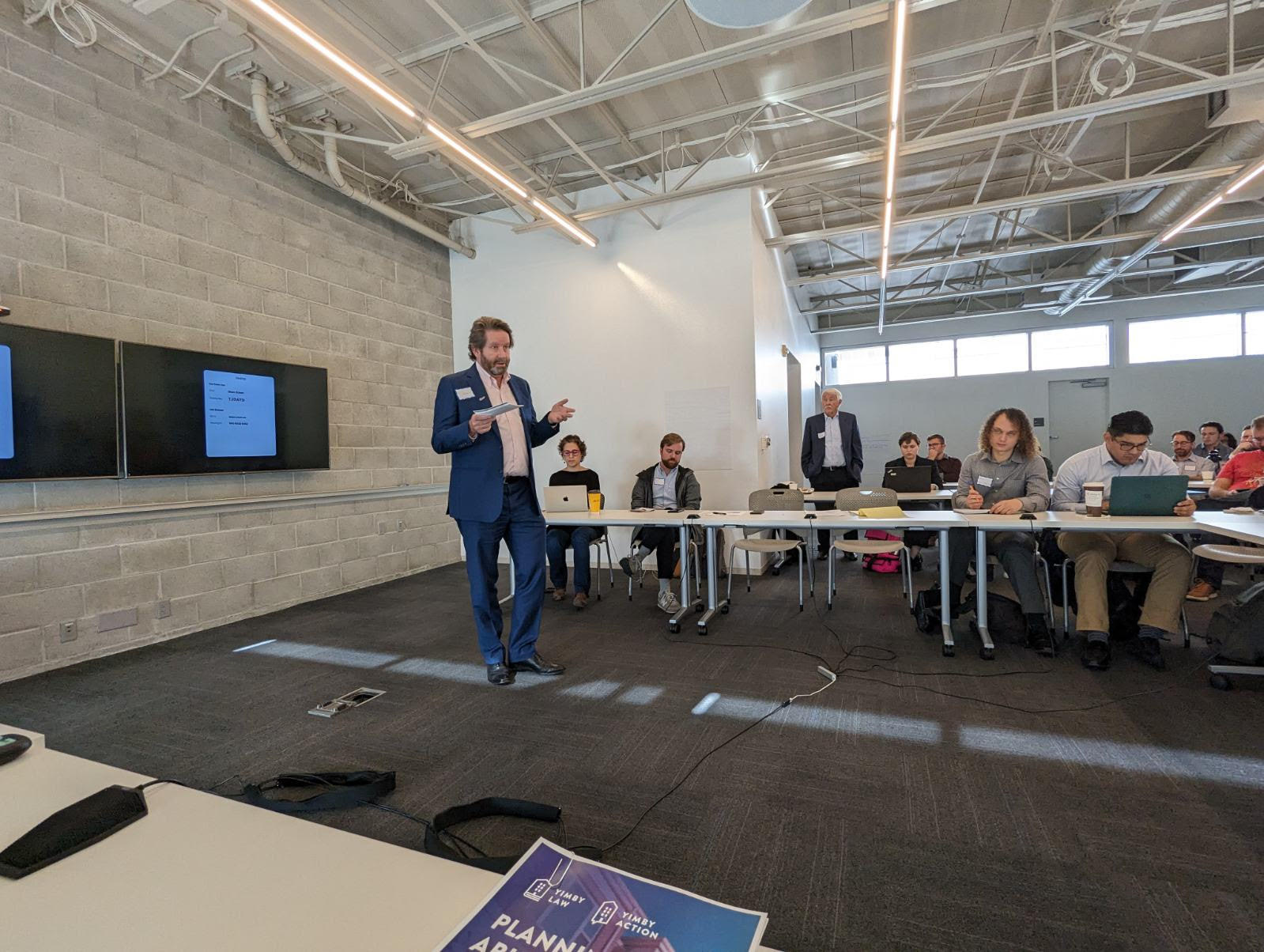 This week, Circulate staff spent the day with housing advocates from across the state celebrating the many housing bills signed by Governor Newsom and began planning for the 2024 legislative cycle. Circulate's policy Counsel, Will Moore, gave an update on how continued reform to housing density legislation can expand housing production.
Circulate is an active member of the California Home Builders Alliance, a group of organizations and advocates across the state dedicated to passing pro-housing production legislation. The coalition played a critical role in passing key housing bills during the 2023 legislative cycle.
RECAP: Circulate Hosts Panel on AHSC Program at SDHF Conference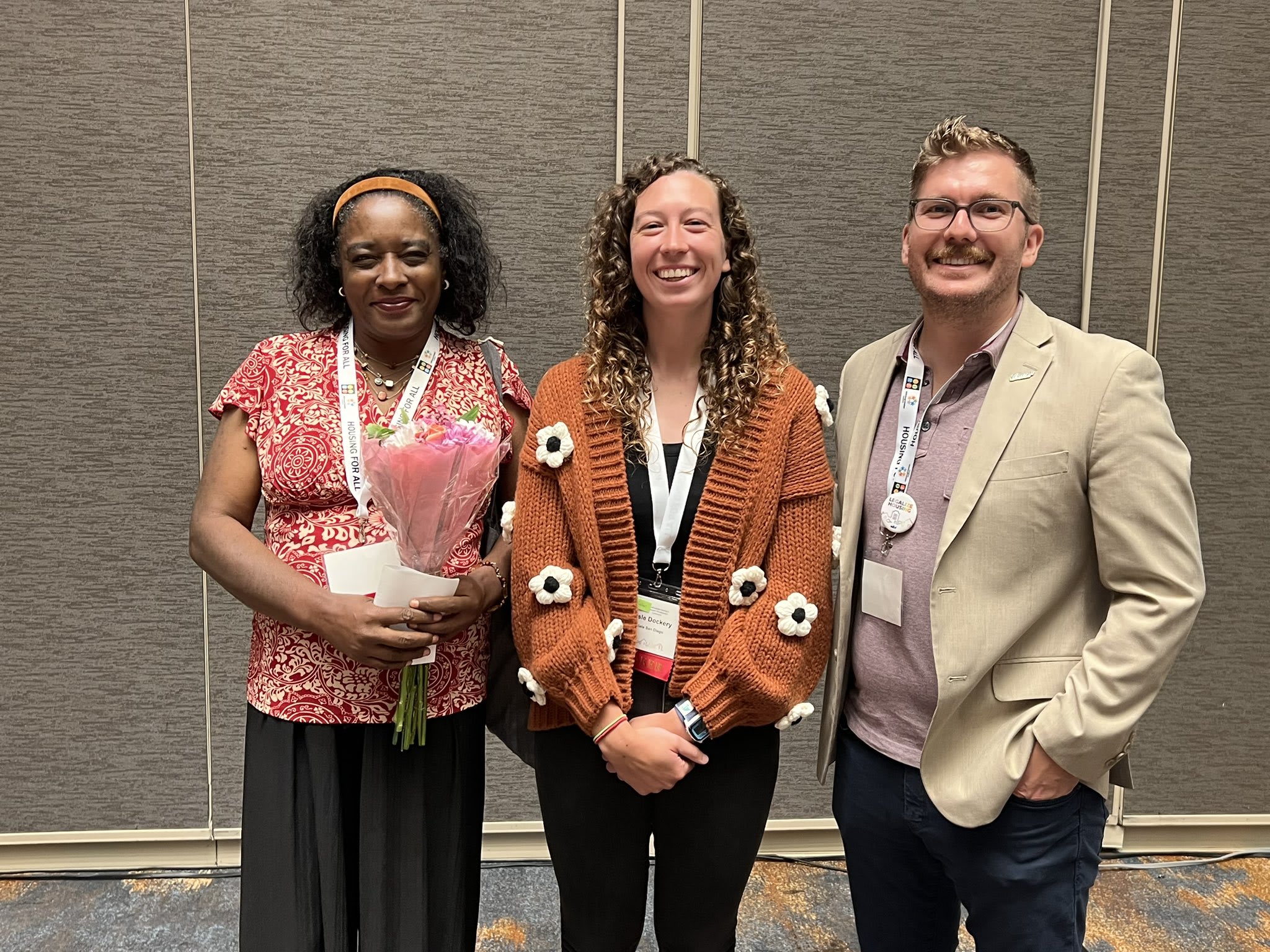 On Tuesday, October 3rd, Circulate team members convened a panel presentation and discussion for the San Diego Housing Federation's 2023 Affordable Housing & Community Development Conference. With support from Tampatha Climons, a long-time participant in Circulate's multimodal transportation field trips, and Kevin Rodin, the Founder and CEO of CD-RG, the panel detailed how developers can leverage the State of California's Affordable Housing and Sustainable Communities (AHSC) program to fund innovative affordable housing and transportation projects, shed light on the success of past programs, and showcased the positive impacts for residents.
Circulate was able to highlight our recent collaborations with Father Joe's Villages and Community Housing Works, both of which utilized AHSC funding to provide residents of new affordable housing communities with innovative multimodal transportation programming, such as transit field trips, walk audits, and bike rodeos.
Check out a few more photos from the panel on our Twitter account here!
CIRCULATE NEWS