Join Us for World Day of Remembrance Candlelight Vigil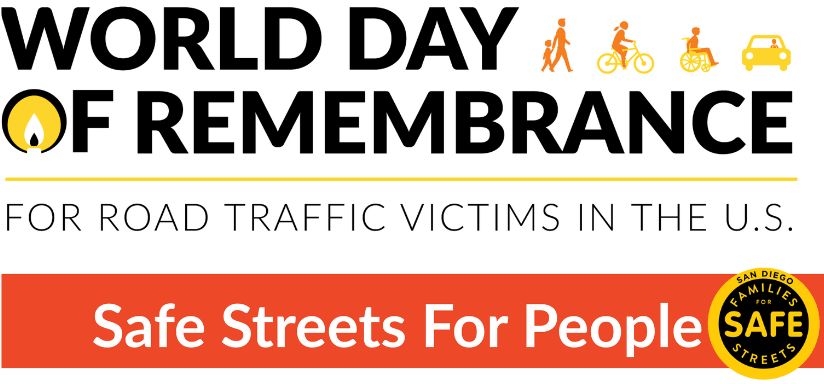 Join Families for Safe Streets San Diego and Circulate San Diego for World Day of Remembrance for Road Traffic Victims. This is a Worldwide Day to honor 1.35 million people killed each year in preventable traffic crashes and work for change.
We'll honor the 283 people killed in 2022 with a vigil, hear stories from their loved ones and remarks from elected officials and community members, as we call for action in their names. Together we can end this preventable crisis.
Event Details:
Friday, November 17th at 4:30 pm
Civic Center Plaza - 1200 3rd Ave, San Diego, CA 92120
Join Us: to show community support as we work to make our streets safe for all.
October was National Pedestrian Safety Month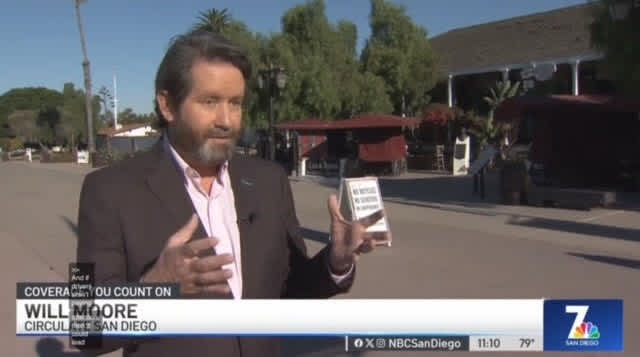 Our Halloween Mission this year was to make streets safe for all. Circulate's Policy Counsel, Will Moore, had the opportunity to speak with NBC 7 about pedestrian safety and reminding us that that cars don't need costumes because they're already the deadliest monsters in our community.
Thank you for being a vital part of our cause. Together, we can ensure a safer and brighter future for all pedestrians.
Join Circulate and lock in your 2024 Corporate Membership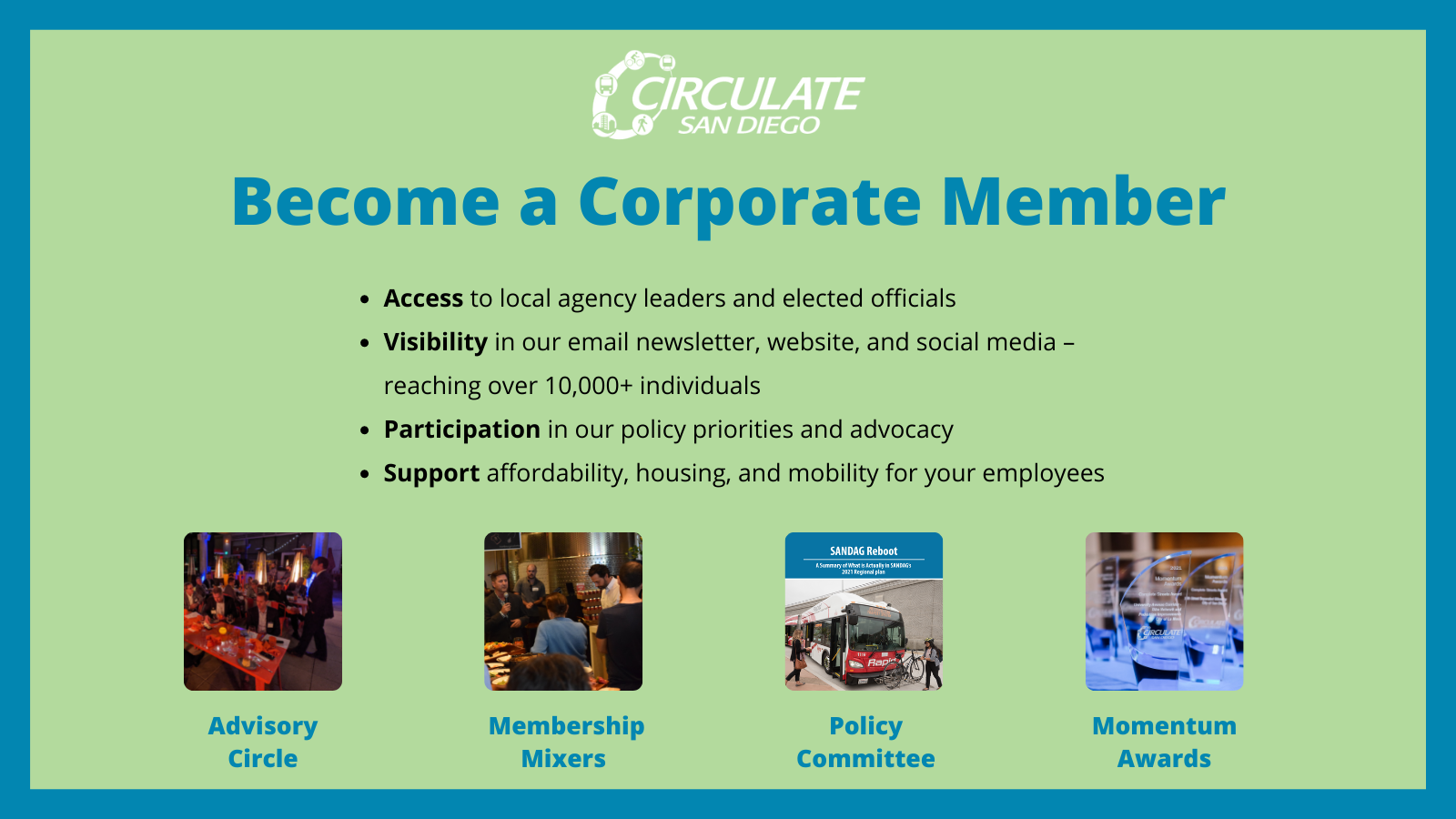 Corporate Members are the driving force behind Circulate San Diego's efforts to champion safe streets, enhanced transit options, and improved land use policies. With you generous support, we are making San Diego a better place to live, work, and move around.
Join or renew your 2024 Corporate Membership early and enjoy a 10% discount when you do so before December 31st. Your partnership is instrumental in advancing our mission.
Circulate is known is known as the go to organization for land use and mobility policy, consistently leading the charge in developing innovative and practical solutions. With your support, we become even stronger.
Renew today and continue to be a vital part of our mission to create a better San Diego.
circulate news