Corporate Members – Renew Today and Save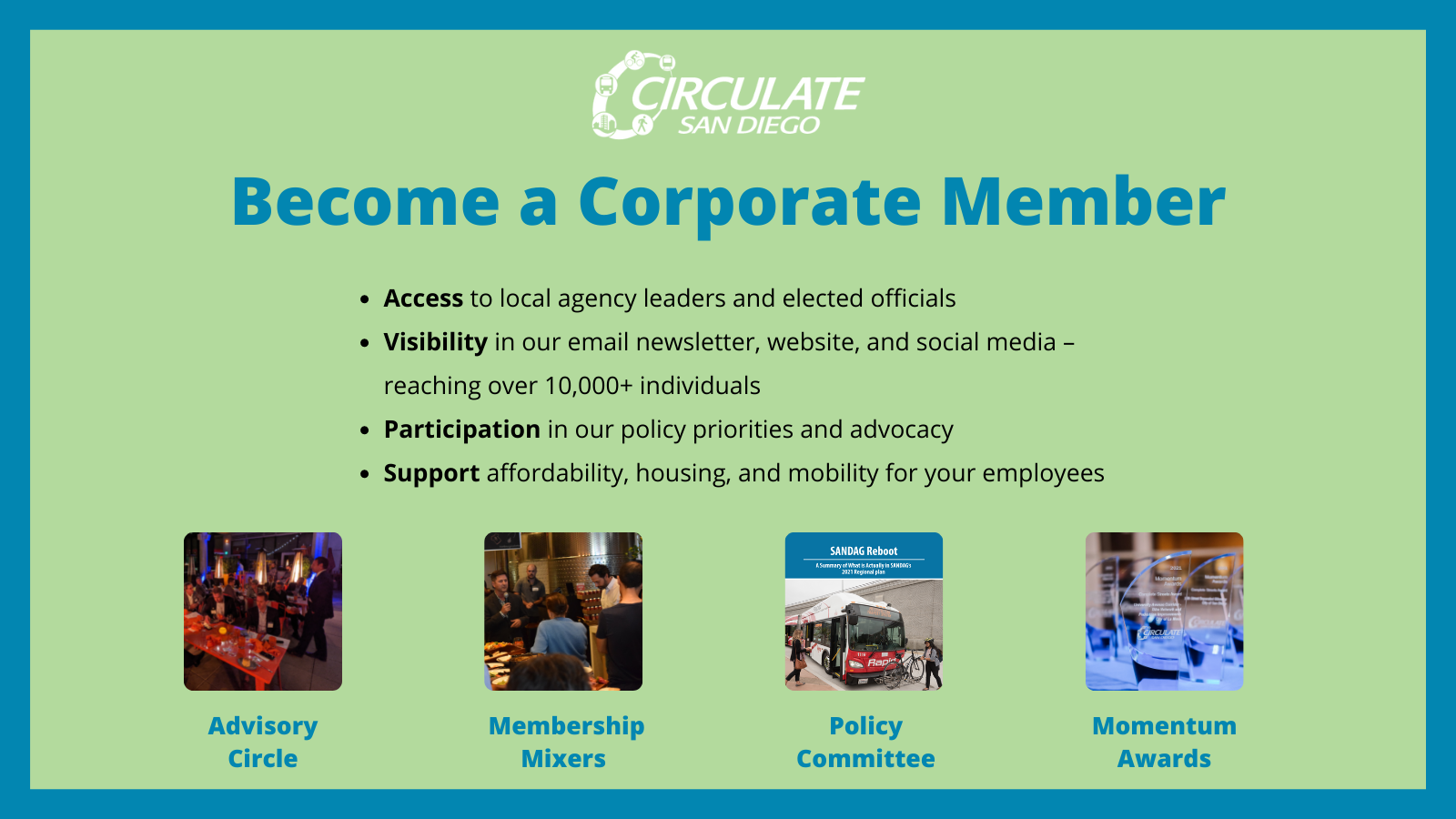 Corporate Members fuel Circulate San Diego's work to advocate for safe streets, improved transit, and better land use policy. With your support we are making San Diego a better place to live, work, and move around.
Circulate is known as the go to organization for land use and mobility policy, and to be at the forefront of innovative and practical solutions. To ensure our continued success and meet the demands of increasing costs we are adjusting our membership dues starting on January 1, 2023.
Join or renew your 2023 Corporate Membership by December 31st and pay the 2022 membership level price, but get all the great benefits in 2023.
Circulate Op-ed: Make the Bus Run Faster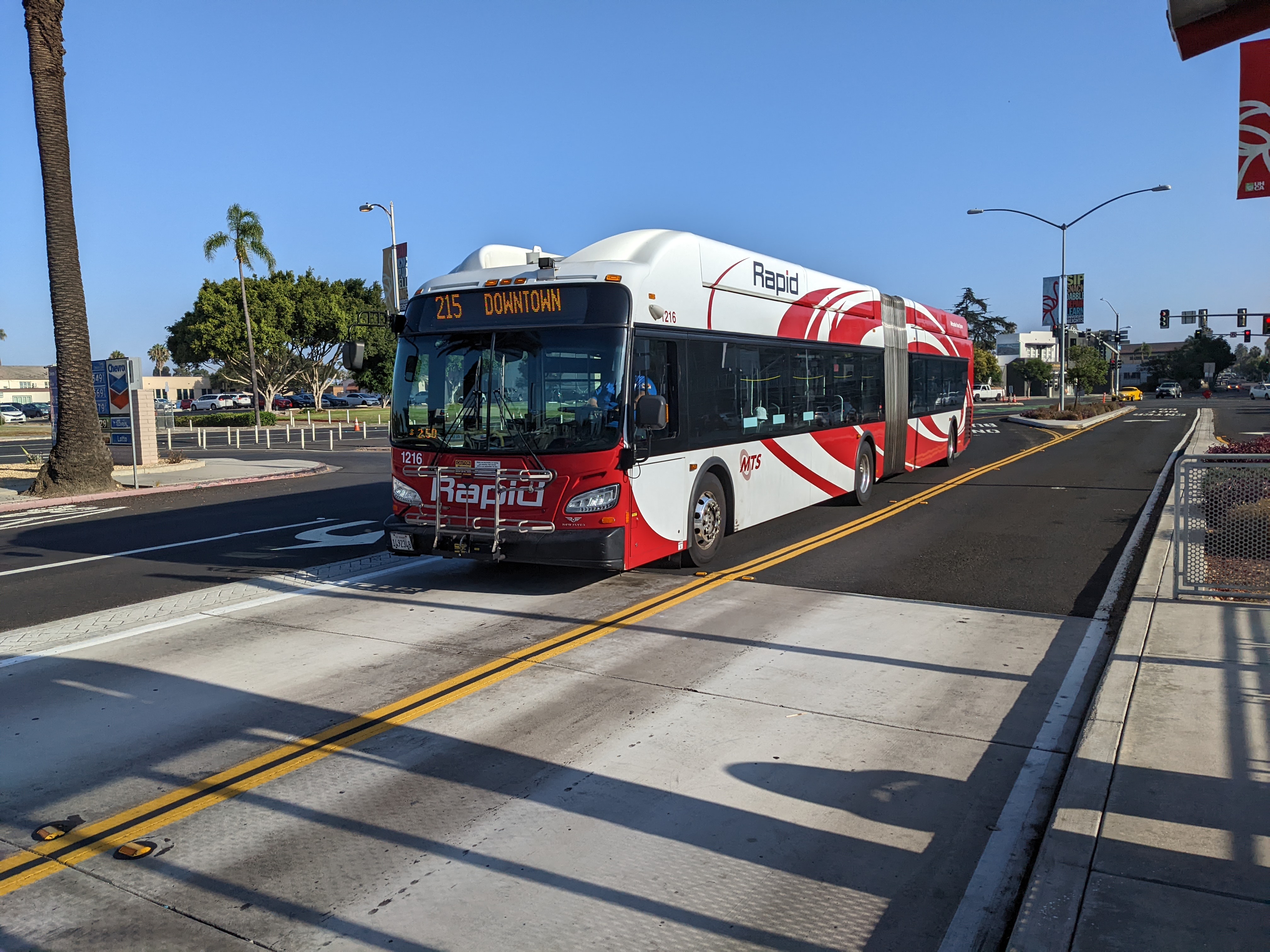 There is a way to make riders happy, meet climate goals and bring on new riders, all while spending public resources wisely: Make the bus run faster.

That's the message from policy counsel Jesse O'Sullivan in an op-ed that was published in the San Diego Union Tribune. The piece highlights our recent report, Fast Bus.
Year-End Zoom Briefing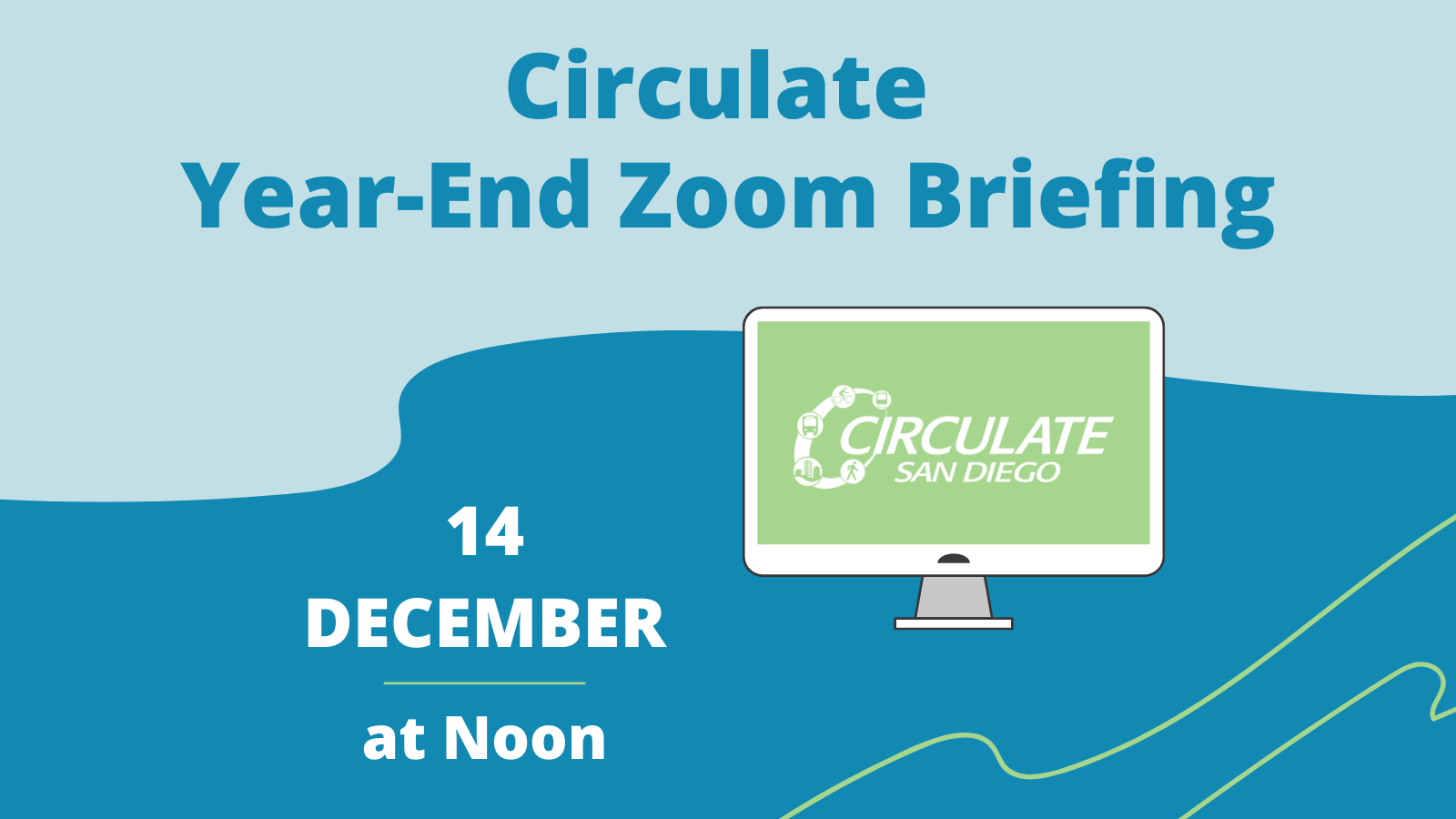 We are hosting a special zoom briefing for Corporate Members. Join us on December 14th at noon for a unique sneak peek into what Circulate will be working on in 2023. We will hear from Circulate staff and leadership on our priorities and you will have a chance to give your thoughts and suggestions.
To RSVP and receive the Zoom link email Jeremy at [email protected].
Live Well Advance Conference December 7th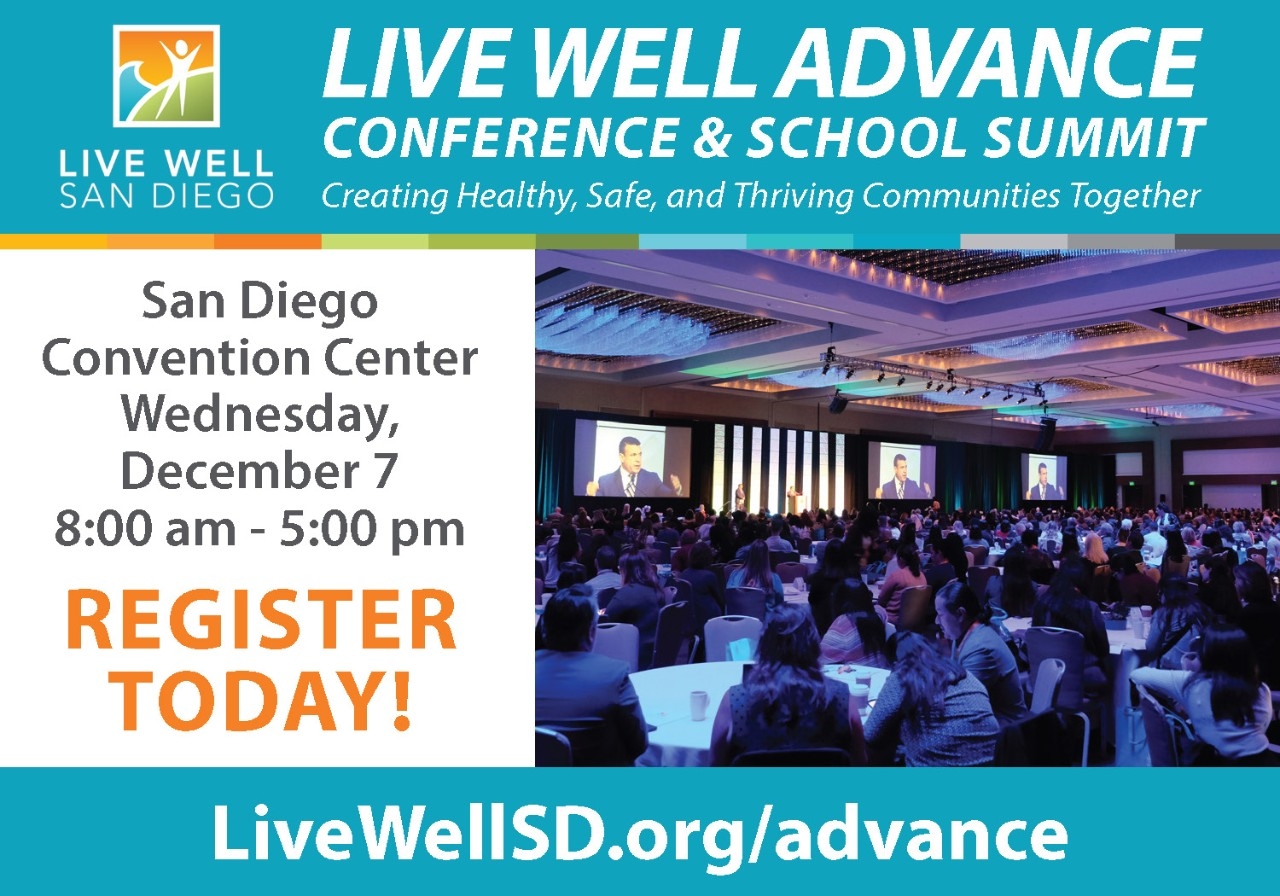 Join Circulate at the 2022 Live Well Advance Conference and School Summit where we will be speaking about the methodology behind our popular walking field trips.
The event features over 50 interactive breakout sessions and partner networking to advance the Live Well vision to create a region where all San Diego County residents can be healthy, safe, and thrive. Come visit our booth or see our session "Walk This Way!
Empowering Everyone in the Community to Make Safe Streets a Reality" on Wednesday, December 7th from 11:40AM to 12:00PM.
To register for FREE... Click here!
ULI San Diego - Tijuana is hosting a movie premiere!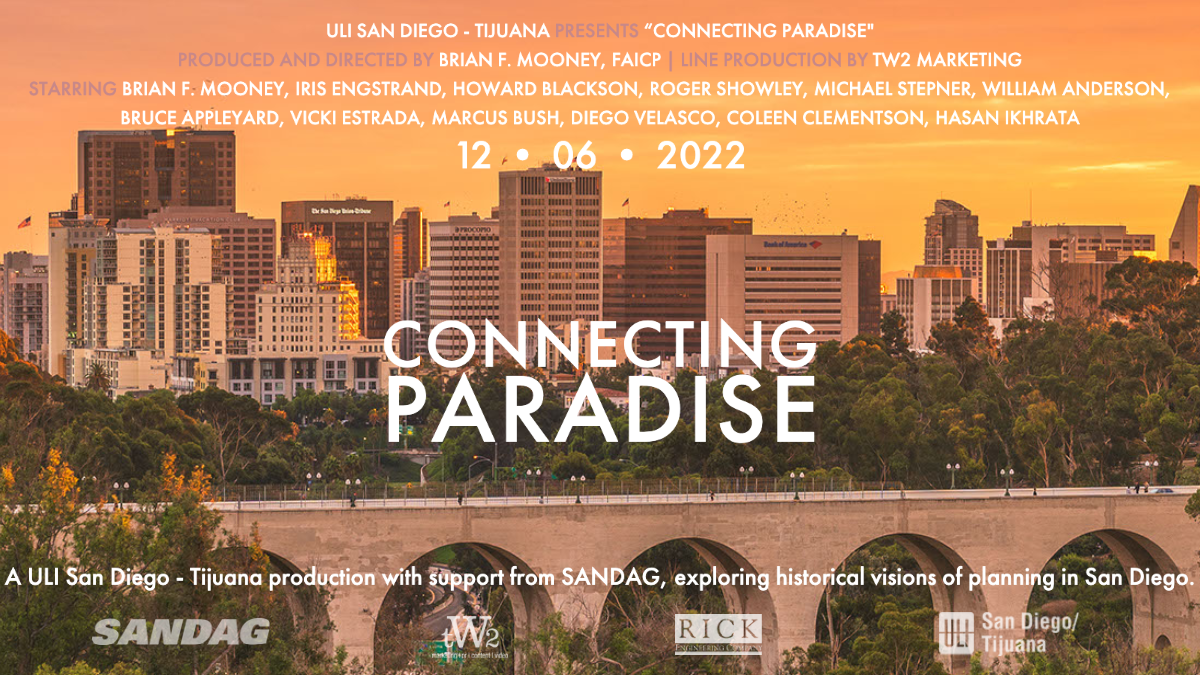 Join ULI San Diego - Tijuana for the premier of our short film "Connecting Paradise" and stick around for a Q&A and member social to close out our year of programming!
The film, Connecting Paradise,explores San Diego's historic visions by examining public planning strategies beginning in the late 1800's through today's ambitious plans for the 21st Century.
The film also examines the issues of leadership and diversity and the role they play in San Diego's development. The film includes interviews with key participants in planning, designing, and writing about San Diego.
Circulate news