SAVE THE DATE: Circulate's February Membership Mixer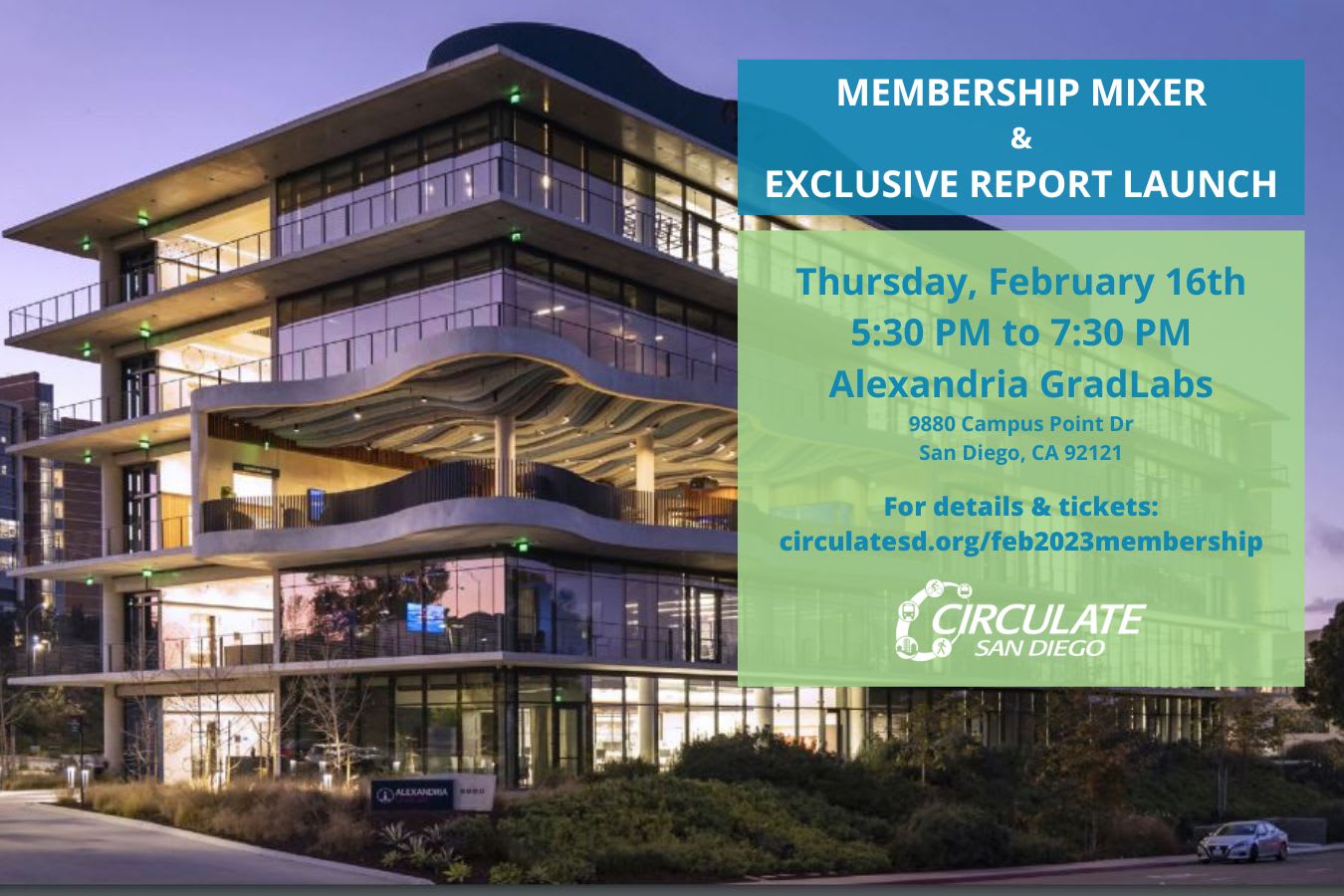 Join Circulate staff, local decision-makers, and professionals in the land use and transportation space for Circulate's first membership mixer in 2023 to celebrate the release of our next big report: Making the Most of the Mid-Coast.
Thank you Alexandria Real Estate for hosting us for the evening at your state-of-the-art GradLabs building at Campus Point.
Current 2023 individual and corporate members attend for free!
STAY TUNED - Next report coming out in February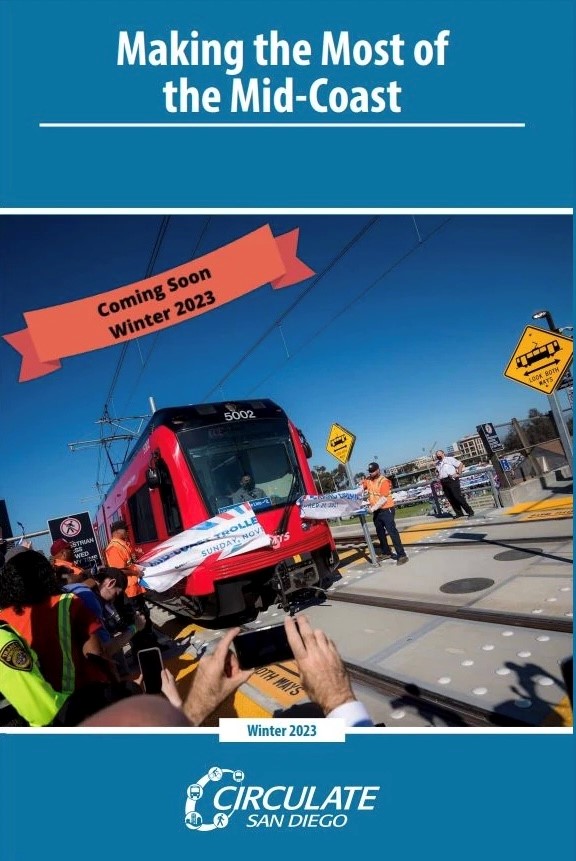 This February, Circulate San Diego is releasing its next big report: Making the Most of the Mid-Coast.
With the completion of the Mid-Coast Trolley Extension, the San Diego Region has a once-in-a-generation opportunity to grow its biotech economy, connect homes to jobs, and to address climate change.
Circulate San Diego is publishing a report that outlines and advocates for a robust update to nearby land use rules like the University Community Plan (UCPG), improved feeder bus and bicycle facilities, and other supportive policies. The effort will drive public and press discussions to support more development and smart growth in the area.
Check out Colin Parent's, Circulate San Diego Executive Director, Op-Ed outlining our work to Make the Most of the Mid-Coast. Opinion: How the San Diego region can build on new Mid-Coast Trolley (December 13, 2021)
Be one of the first to see the report.
BOARD MEMBER SPOTLIGHT: Sarah Buchanan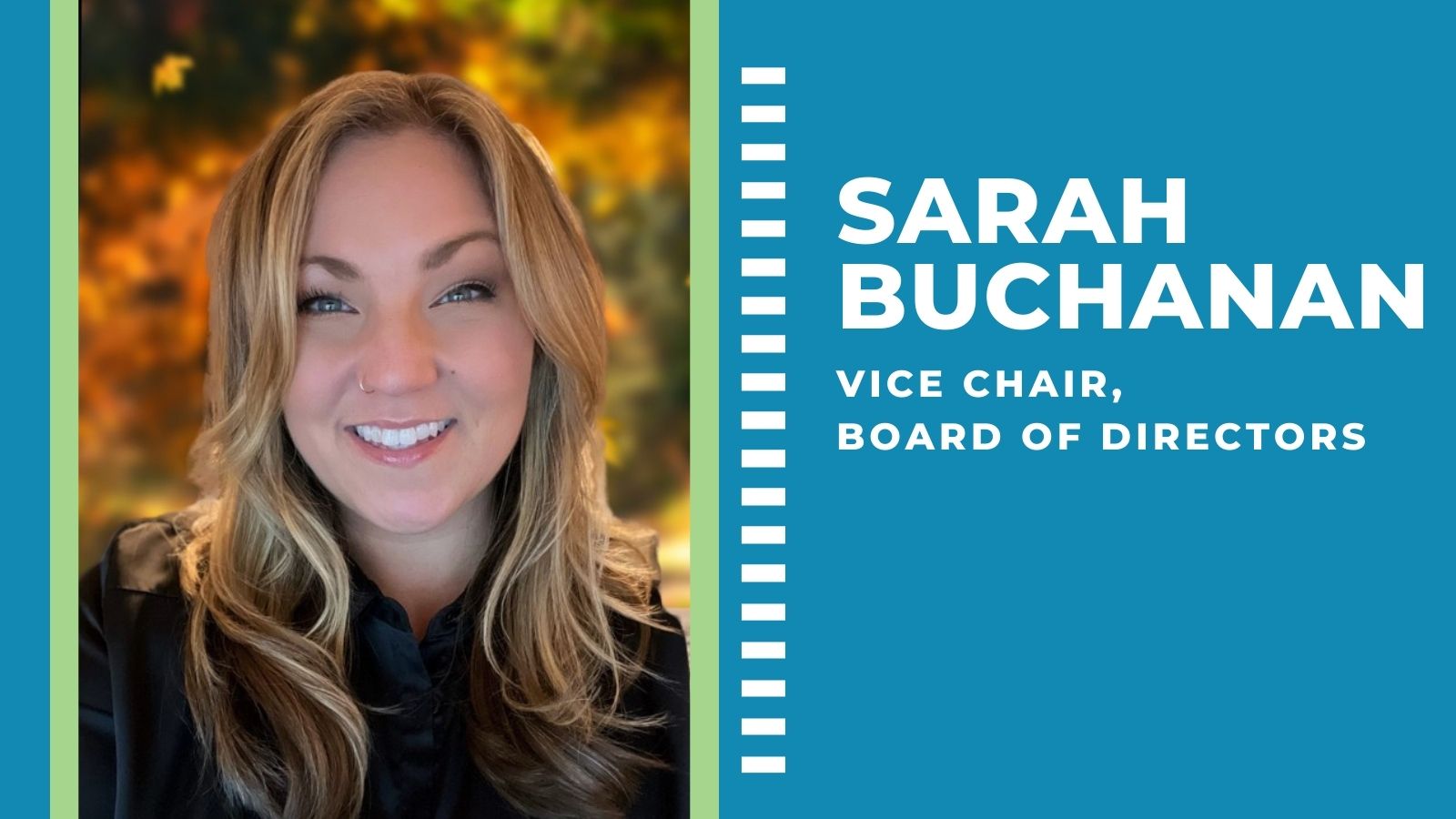 Circulate is led by a passionate and dedicated group of volunteer Board of Directors. The same way we introduce new staff and interns, we will begin spotlighting these folks as well!
We are kicking off the 2023 Board Member Spotlight with our newly elected Board Vice Chair, Sarah Buchanan.
As Executive Vice President at the San Diego Housing Federation, Sarah brings over 15 years of nonprofit and corporate experience to help Circulate create excellent mobility choices and vibrant, healthy neighborhoods.
Thank you, Sarah, for your dedication to Circulate and the San Diego region.
RECAP: Cyclovia Encinitas 2023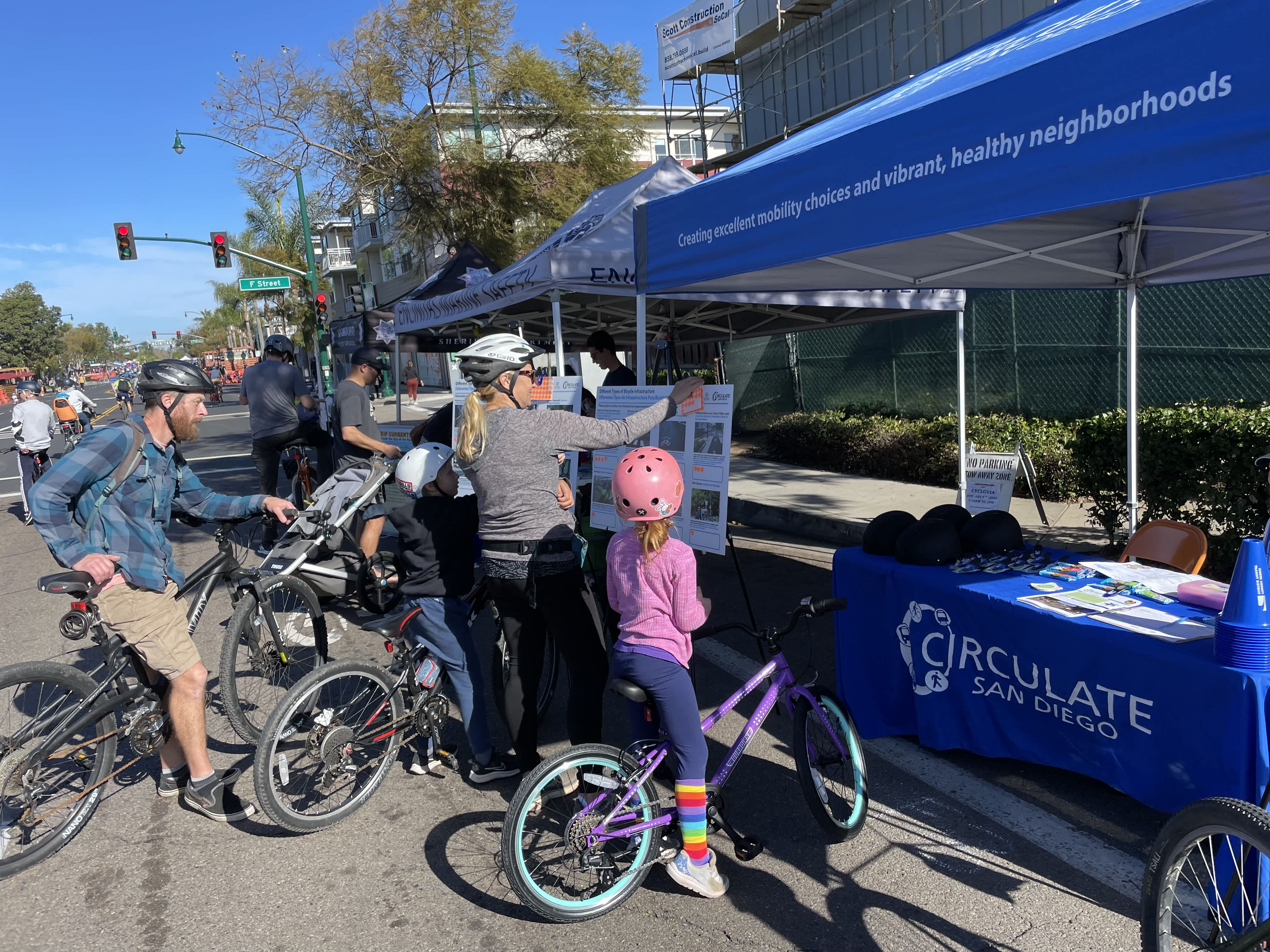 The Circulate team had a fantastic time on Sunday, January 8th at the 2023 edition of Cyclovia Encinitas.
While our planners were holding down the fort at the Circulate booth, other team members were exploring the car-free route by bike. For four hours, Highway 101 from D Street to J Street was open to any and all forms of self-powered transportation, and thousands of people of all ages came out to enjoy Encinitas' vibrant downtown. Octavio would like to give a special shout-out to the sheer volume of skilled toddlers operating strider bikes with confidence!
Thank you to everyone who came by to provide feedback on our informational boards, ask questions about transit, play with our cornhole set, or just say hello—we hope to see you all at future open streets events! 
Plans to increase housing by reshaping TPAs' pass Land Use and Housing Committee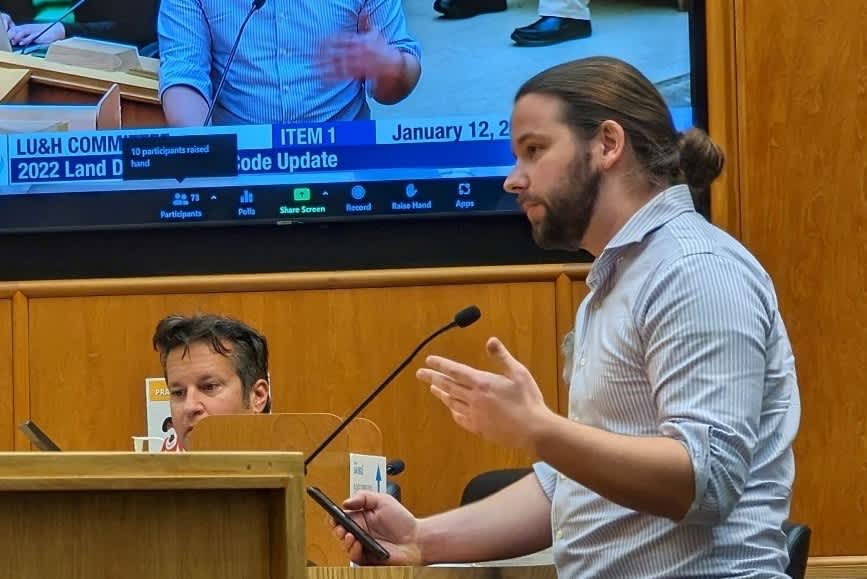 The Land Use and Housing Committee voted 3-1 to reshape Transit Priority Areas (and rename then Sustainable Development Areas) to include more housing capacity.
Circulate opposed the original proposal, which would have resulted in less housing capacity in high resource areas. Our letter of opposition resulted in an investigation by the State into our Fair Housing concerns.
Because of our advocacy, the City revised the proposal to include more areas in high resource neighborhoods. We spoke in favor and wrote a letter of support for the new proposal. 
circulate news