Circulate Releases Report "Making the Most of the Mid-Coast Trolley"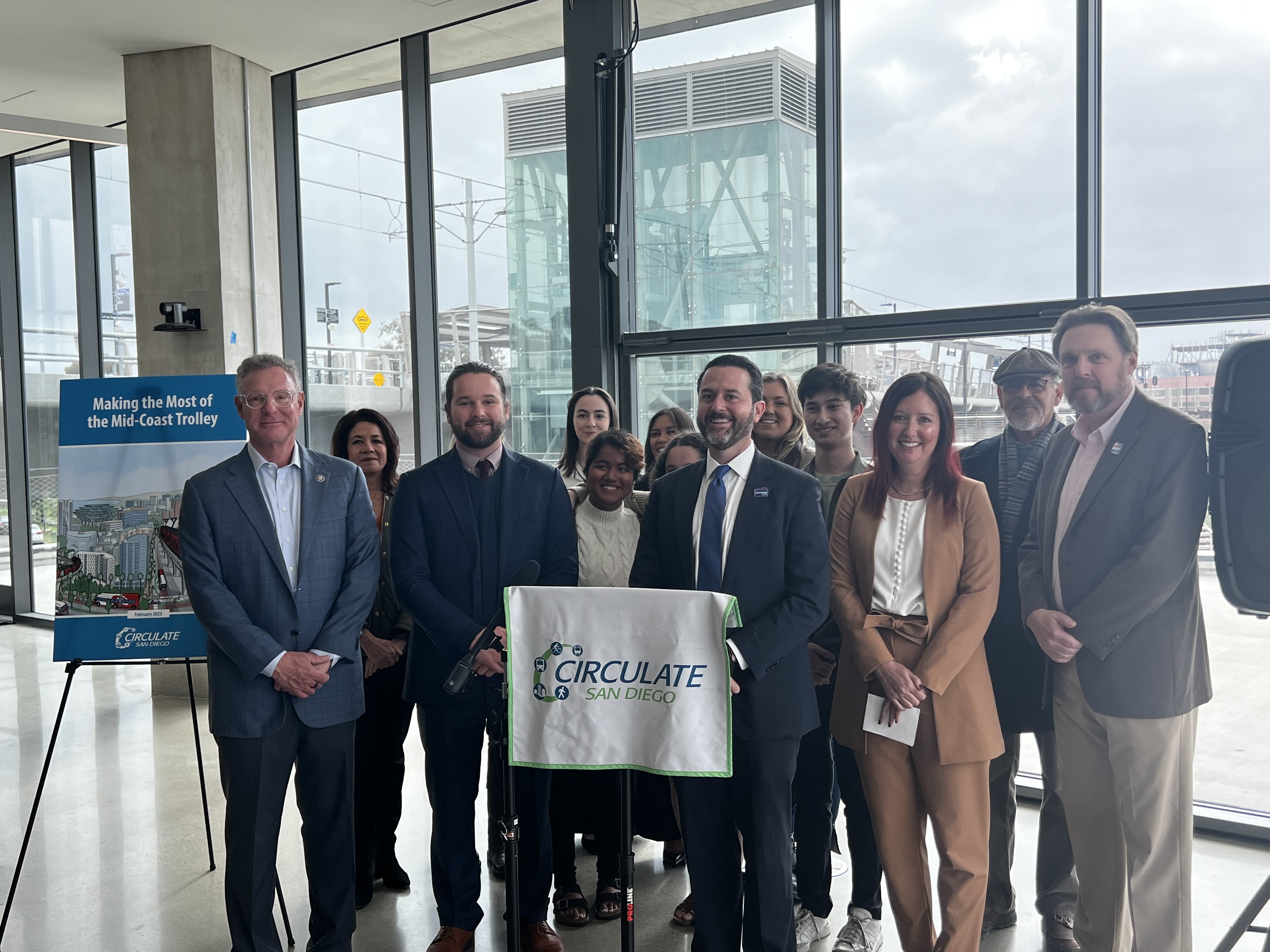 On February 14th, Circulate launched its report "Making the Most of the Mid-Coast Trolley." Congressman Scott Peters was the keynote speaker of the event.
At a cost of $2.2 billion, the Mid-Coast Trolley Extension is the largest single transit investment in San Diego's history. This investment is already generating economic activity, increased access to employment and climate-friendly travel. But San Diego should be getting even more.
The report offers practical solutions for how the region can get the most "bang for its buck" from its investment in the Mid-Coast Trolley Extension. These solutions would allow more homes and jobs near the Trolley, and improve connectivity via bus, bicycle and walking – to the benefit of the entire region.
Thank you for joining us at our February Mixer!
Thanks to everyone who attended yesterday's Membership Mixer!
Thank you Alexandria for hosting us at their beautiful, state of the art GradLabs building.
Special thank you Councilmember Kent Lee for offering remarks. We look forward to our continued collaboration to build more homes, make our streets safer for pedestrians and walkers, and to build fast and accessible transit.
We especially want to thank all of our corporate sponsors and individual members who attended. Together we are making San Diego a better place to live, work, and move around!
Don't miss our next membership event. Become a Circulate Member, today!
 CIRCULATE NOMINATED for 2023 CREATE THE FUTURE AWARD 
We are excited to share that Circulate San Diego has been nominated for a Downtown Partnership's Diversity, Equity And Inclusion Create The Future Award.
The Diversity, Equity and Inclusion Award is presented to a company or organization in recognition of their active steps to build a more diverse, inclusive, and equitable climate within their organization and/or community.
We are honored to have been nominated for a 2023 Downtown Partnership CREATE THE FUTURE Award in recognition of our Multi-Modal Campaign in partnership with Father Joe's Village. Our aim was to remove transportation barriers for underserved residents of downtown, with the goal of creating a more inclusive, vibrant, and interconnected community.
Success! City of San Diego adopts SDAs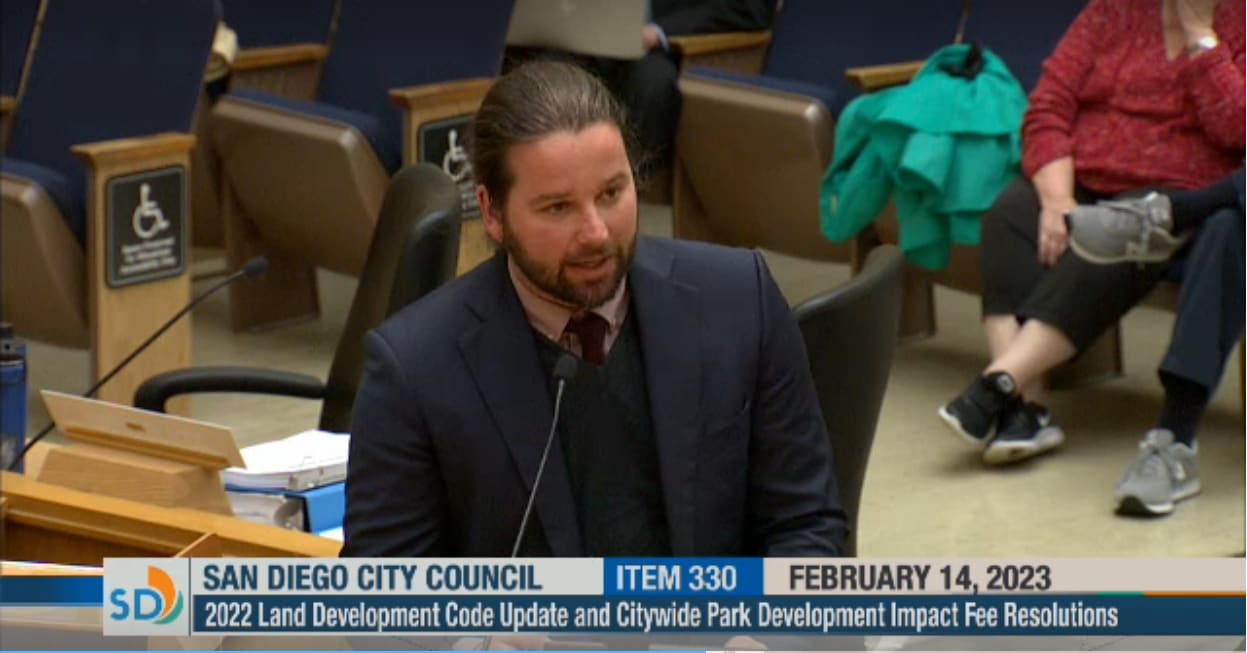 After extensive advocacy from Circulate San Diego, the City of San Diego adopted Sustainable Development Areas (SDAs). The policy will expand the area in which housing programs like Complete Communities and the ADU bonus program can be used.
The change will result in more homes near transit for San Diegans.
Circulate initiallyopposed the proposal because of fair housing concerns. The City updated its proposal to expand SDAs and address fair housing concerns. After that, Circulate sent aletter of support, organized an email campaign, and organized supporters to speak in favor at City Council.
The proposal passed 5-4.
RECAP: 2nd Annual Southeast San Diego Transportation Expo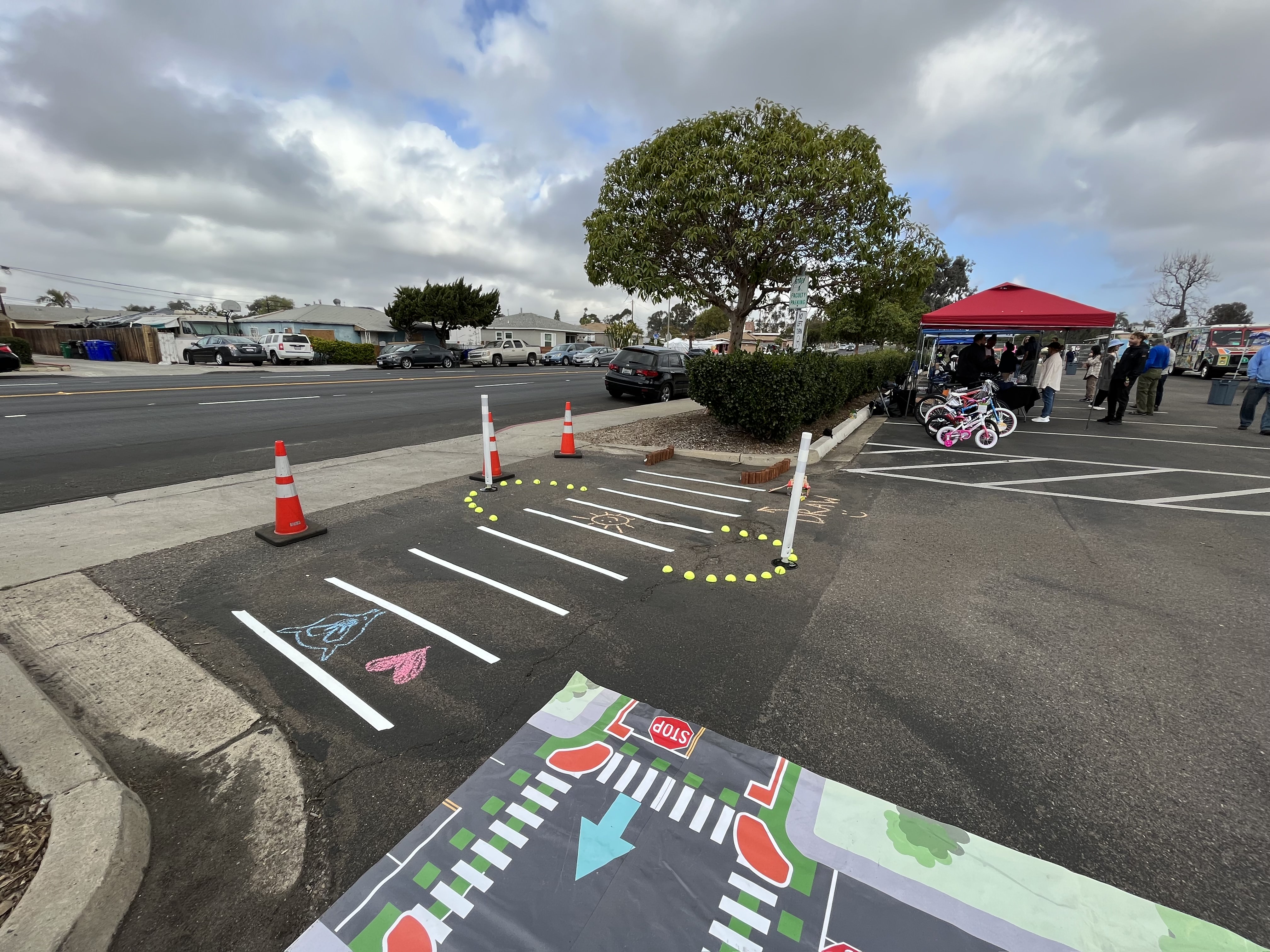 Last weekend, Circulate had the pleasure of participating in Urban Collaborative Project's 2nd Annual Southeast San Diego Transportation Expo. Hosted at Gompers Preparatory Academy, this event had dozens of organizations providing resources and activities focused on clean mobility, active transportation, and health. People of all ages brought their bikes, scooters, skateboards, and even rollerskates to participate in bike rodeos and skills courses, and enjoyed entering giveaways and dining from food trucks.
Circulate's participation in this event was funded by the California Air Resources Board's Clean Mobility in Schools project, which brings clean technology to the neighborhood, helps reduce air pollution, and improves the air quality within the Southeast community. Our station included an interactive remote control traffic calming course, an artistic chalk-filled crosswalk, and a wide variety of prizes ranging from bike bells and tote bags to baseball caps and skateboards. Thanks to all who came out and supported this event! 
Lincoln High Student E-Bike Distribution and Rodeo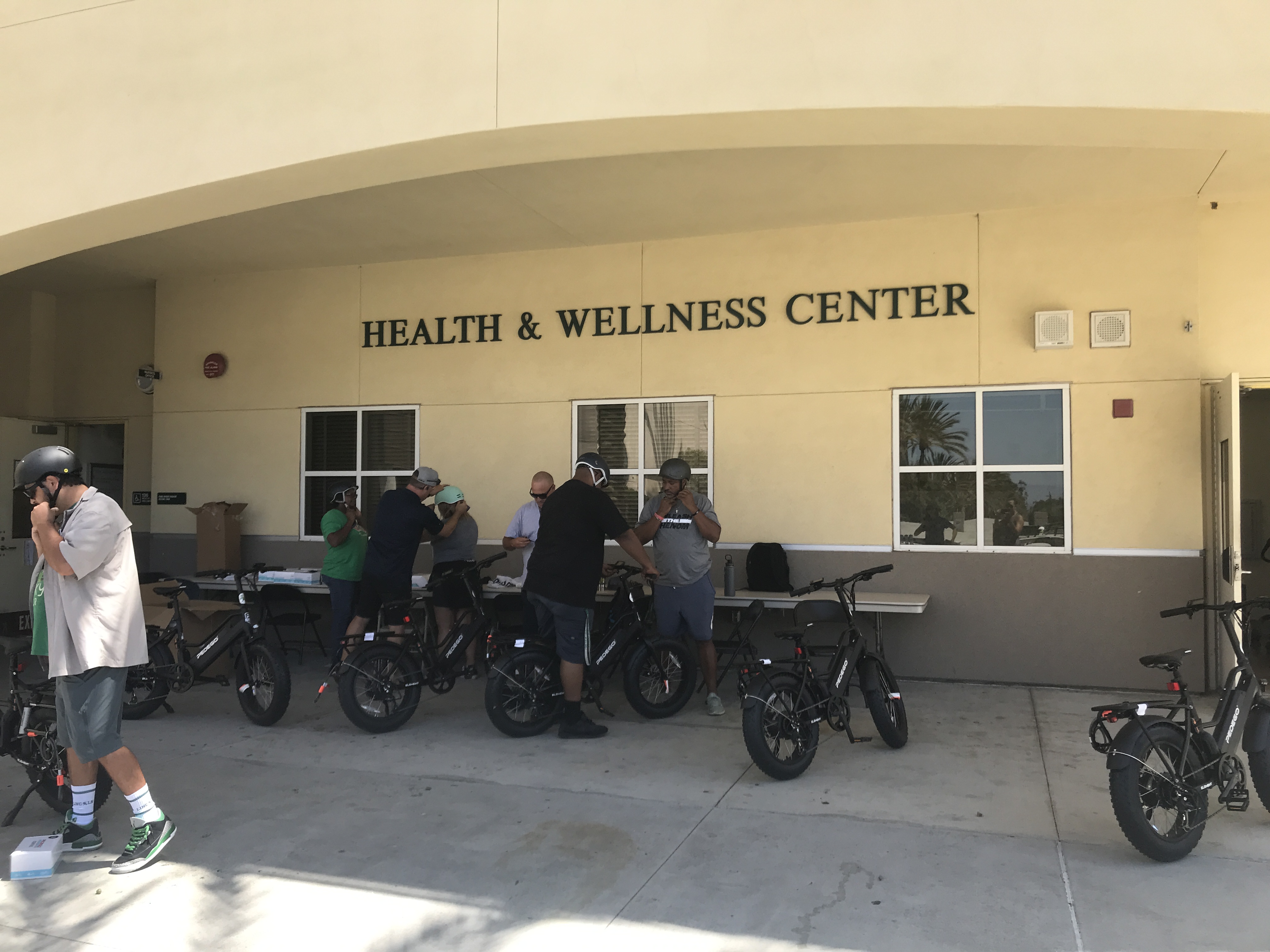 On Thursday, February 9th the first cohort of eligible Lincoln High School senior students received free PEDEGO electric bicycles, Thousand helmets, and Kryptonite U-locks and cable locks as part of the California Air Resource Board's (CARB) Clean Mobility in Schools pilot project.
The San Diego Unified School District purchased these bikes using the grant's funding, and will loan them out to individual students for the remainder of the school year. Twenty total Lincoln High senior students will receive these e-bikes before the end of this month. Circulate got to coordinate the distribution event, conduct a bike safety presentation, and set up a fun rodeo/skills course to get the students acclimated to biking in different scenarios before they head off on their adventures!
Circulate news