Intro Spotlight: Zack DeFazio-Farrell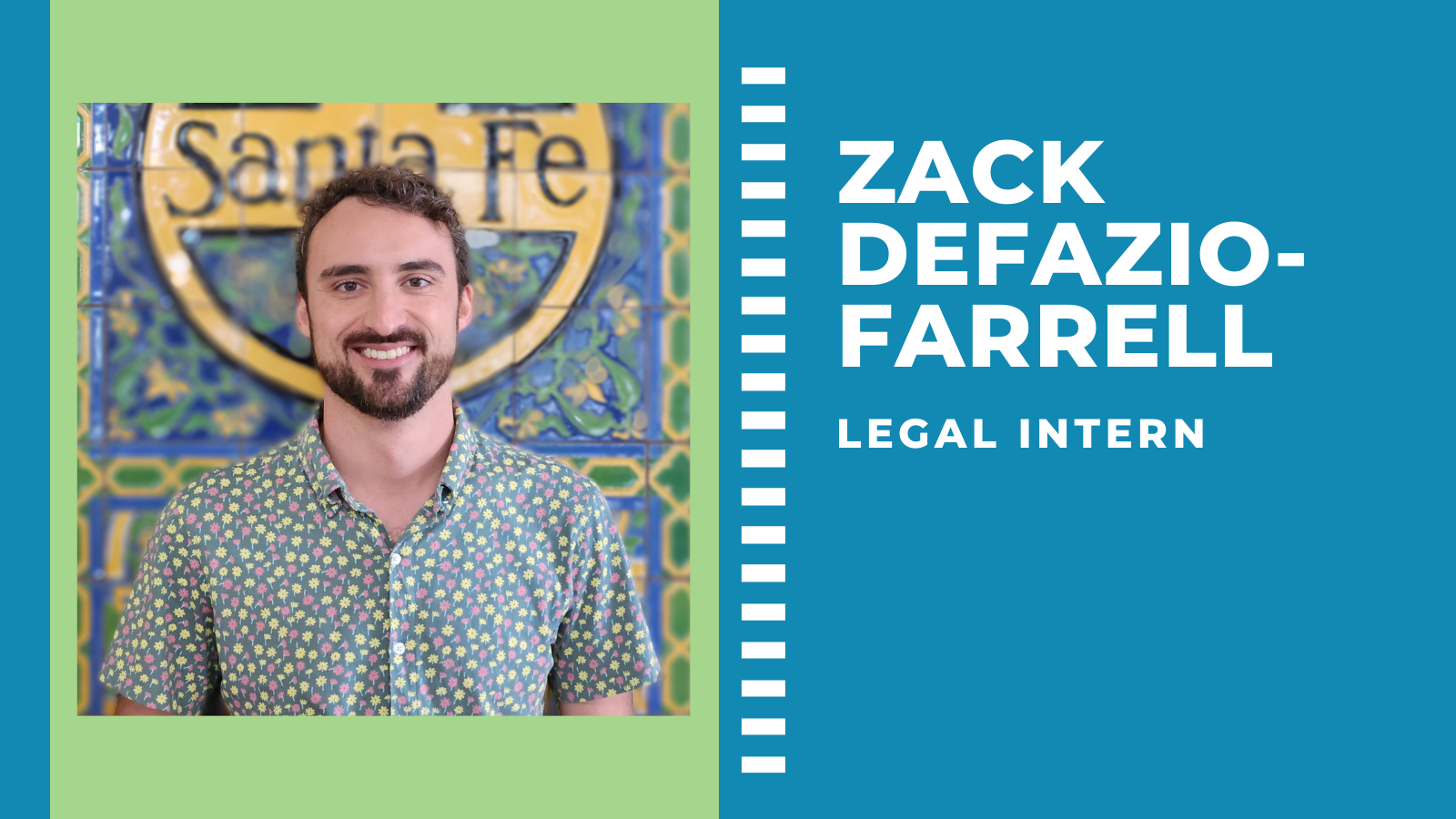 Join us in welcoming our new Legal Intern, Zack DeFazio-Farrell! As is our tradition, we interviewed Zack so our supporters and members can get to know him.
To read his intro/spotlight,
SAVE THE DATE: Circulate's Summer Membership Mixer
Join Circulate staff, local decision-makers, and professionals in the land use and transportation space for Circulate's summer membership mixer.
We excited to return to Park & Rec. Located along Park Blvd. in University Heights with new bike facilities and bus-only lanes we highly encourage you all to ditch your car and roll, walk, and transit to our summer event.
All 2023 individual and corporate members join for free.
Nominations are Open!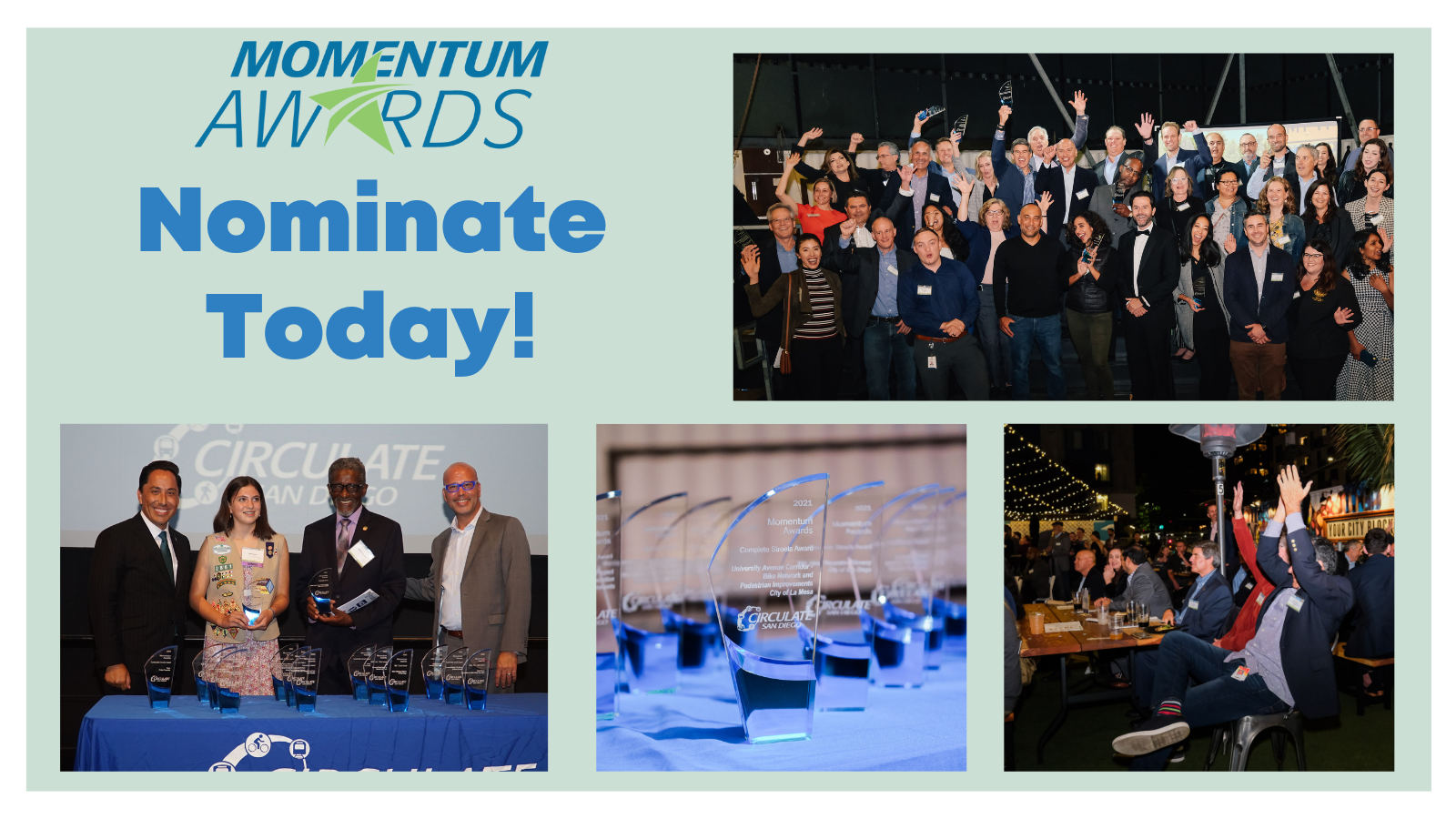 Nominations are now open for Circulate San Diego's annual Momentum Awards. Our Momentum Awards honor the people and projects in the San Diego region that are advancing excellent mobility choices and vibrant, healthy neighborhoods.
Categories include:
Safe Streets and Vision Zero Award
Public Transit Connectivity Award
Sustainable Growth Award
Innovation Award
Advocate Award
Public Voice Award
Mid-Coast Award
Learn about award criteria and nominate your favorite project, agency, company, or individual by 5:00 pm on June 30th, 2023. You are encouraged to self-nominate and to nominate a client's project.
Action Alert: Send an email supporting more homes and bus lanes in the University Community Plan Update!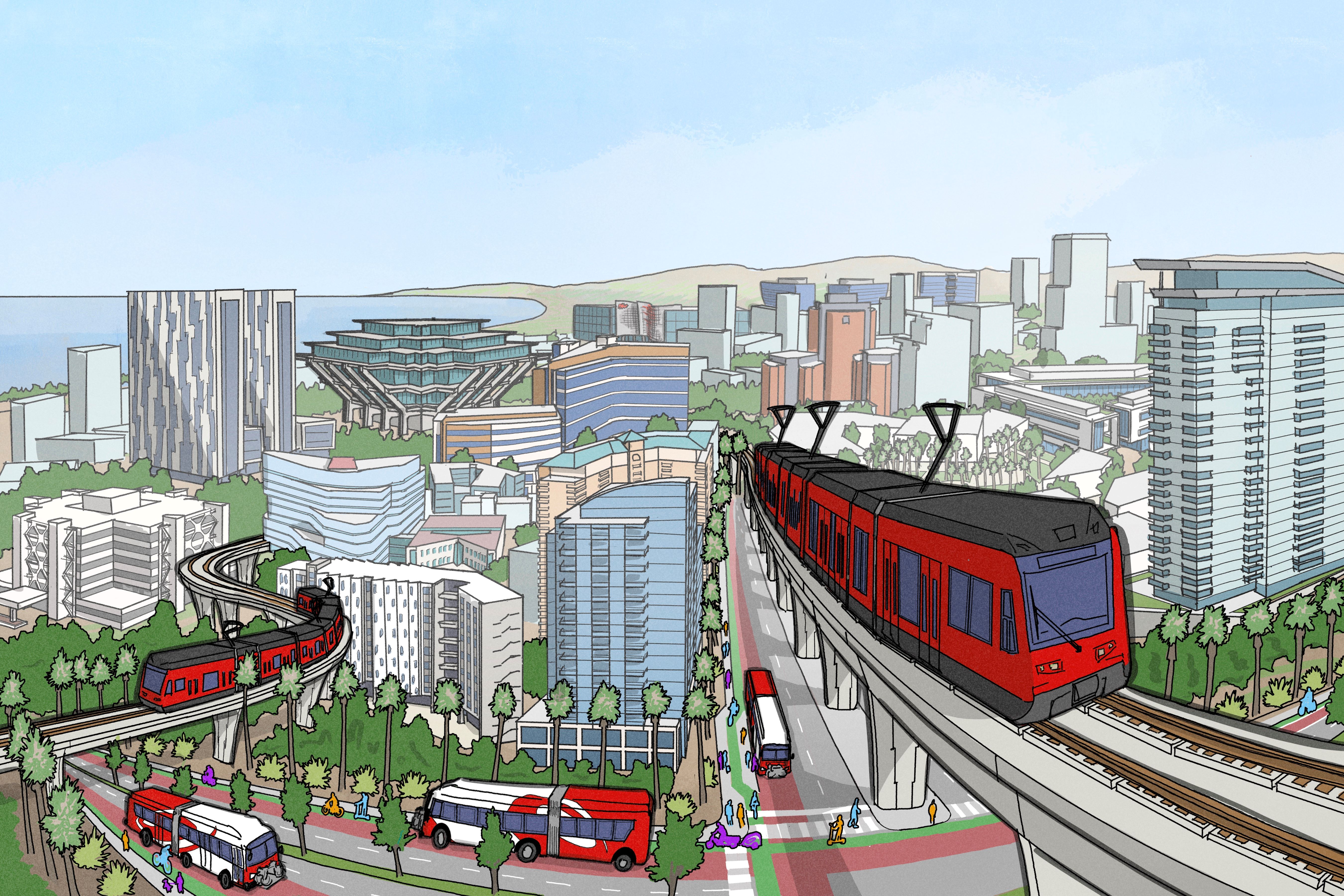 After investing $2.2 billion, San Diego has an opportunity to Make the Most of the Mid-Coast Trolley by planning for homes, jobs, and transportation options in the University Community Plan Update. The Trolley and the plan update can be a catalyst for equitable and sustainable economic growth.
The City needs to hear your voice in support of homes and bus lanes in the University Community Plan Update.
Bike Anywhere Day 2023 Recap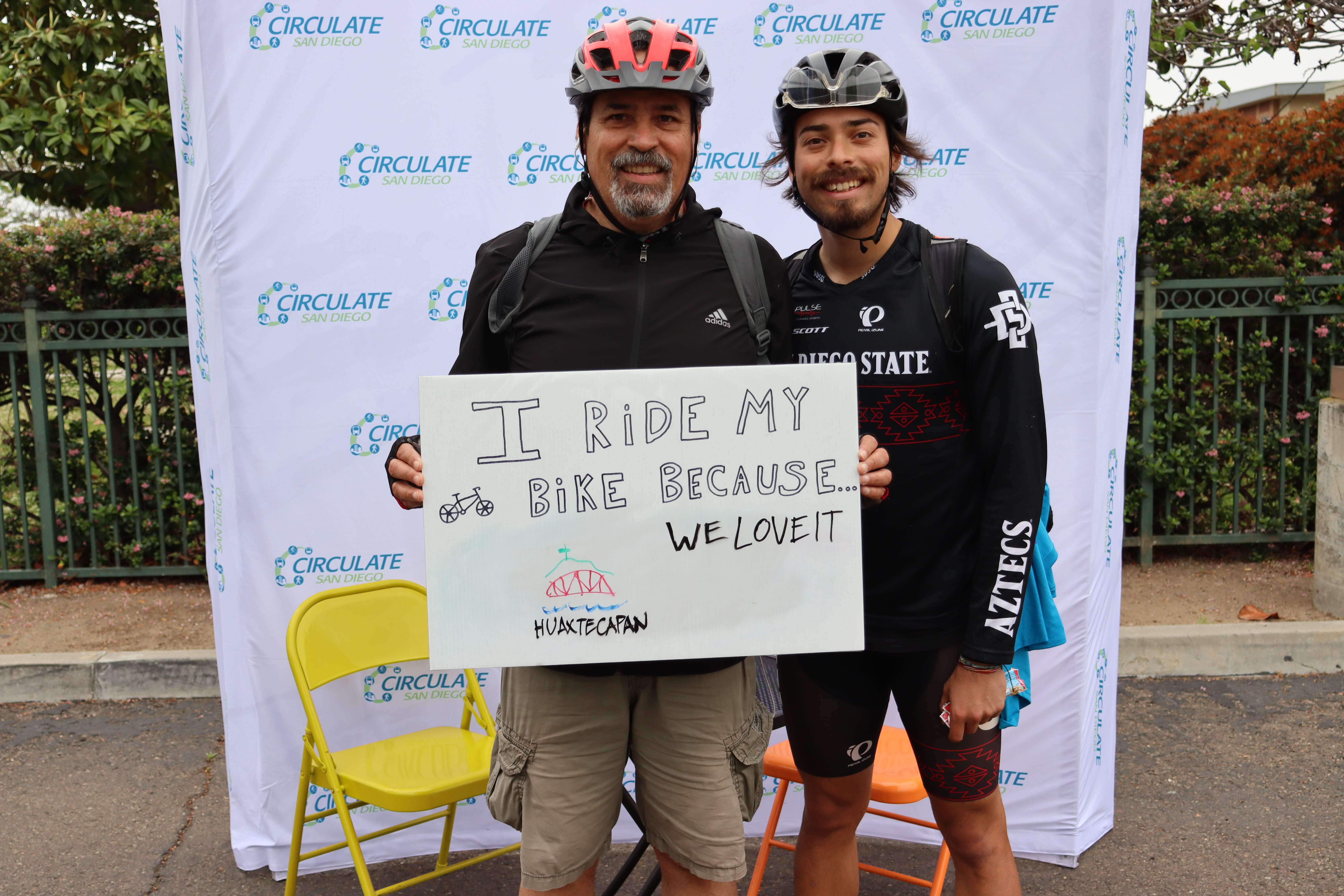 This past May 18th, 2023 was San Diego's annual Bike Anywhere Day from 6:00 AM to 9:00 AM. Circulate co-hosted a booth with Rick Engineering in their parking lot on Friars Road. The team distributed Bike Anywhere Day t-shirts, snacks, and refreshments for the bicyclists that stopped by.
In addition to this, Circulate hosted an area for bicyclists to discuss why they love walking/biking as well as sharing what makes them feel most vulnerable when near the streets. Participants had the opportunity to be photographed or record a short video on their experience.
For more on the project and to view the pictures taken, check out our website here.
REACH OUTREACH at Lincoln High School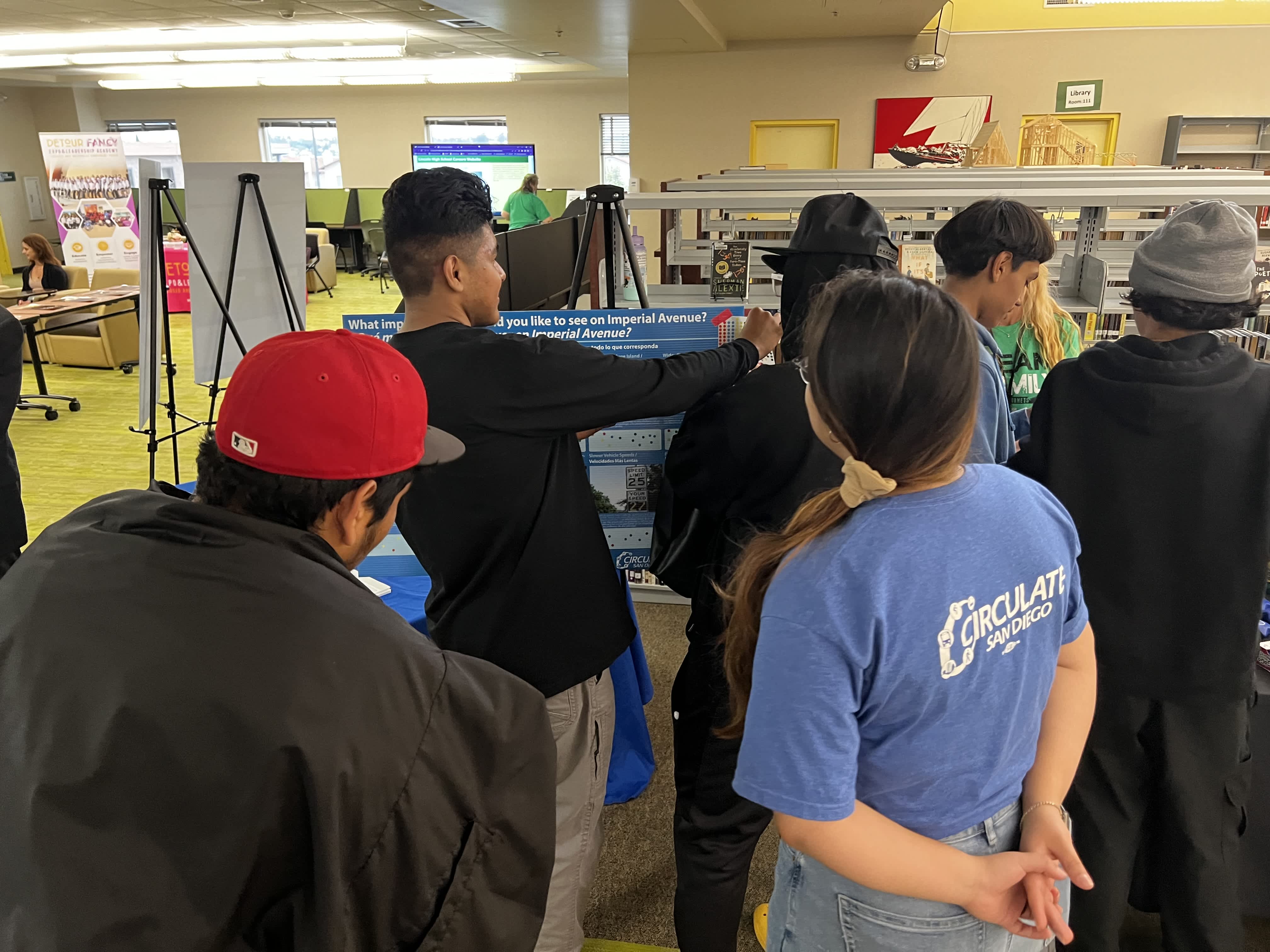 Circulate San Diego was invited back to Lincoln High School for their Big Night Student Exhibition and Resource Fair where we had the opportunity to speak with Lincoln High School students and parents on the proposed roundabouts and other safe streets improvements on Imperial Avenue. These proposed changes are part of our ongoing project the Racial and Ethnic Approaches to Community Health Program (REACH) in South East San Diego.
Parents and students alike discussed with us what would make it safer for students to commute to school via walking or biking, especially along Imperial Avenue, and they advocated for protected bicycle lanes, more street lighting, and enforcing traffic laws in order to reduce speeding vehicles around schools. It was an informative experience to speak with everyone who provided us with insight on current conditions and likewise educating people on how to navigate through roundabouts and other future safe streets changes.
circulate news