Come out to the Bark in the Barrio!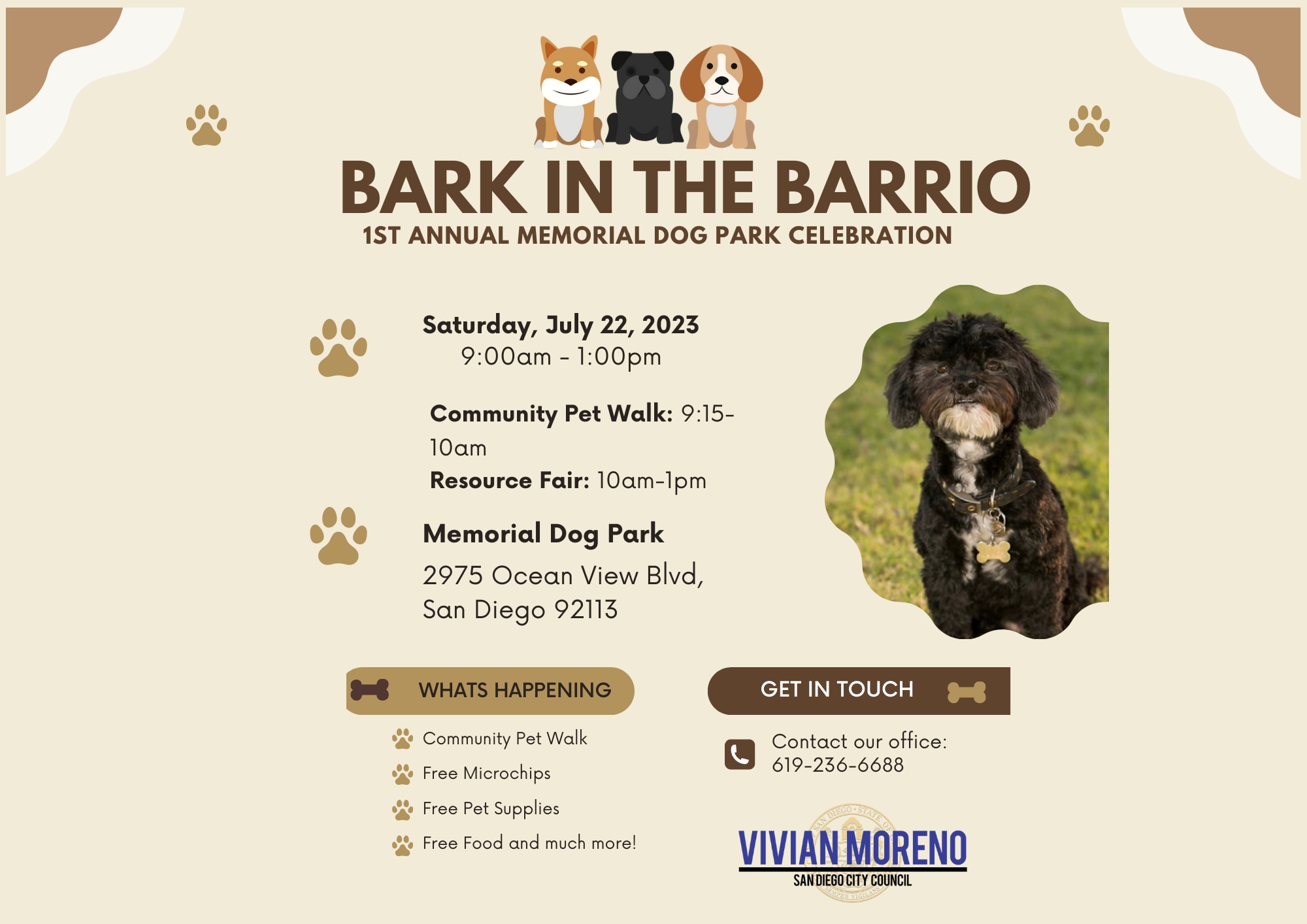 Bring your furry friends and join us at Bark in the Barrio!
Bark in the Barrio is on July 22nd from 9 am- 1 pm. The event will be at Memorial Dog Park in Barrio Logan and hosted by Council Member Vivian Moreno.
There will be a Pet Walk, free food, and more. See you there!
Planning Team OTS Projects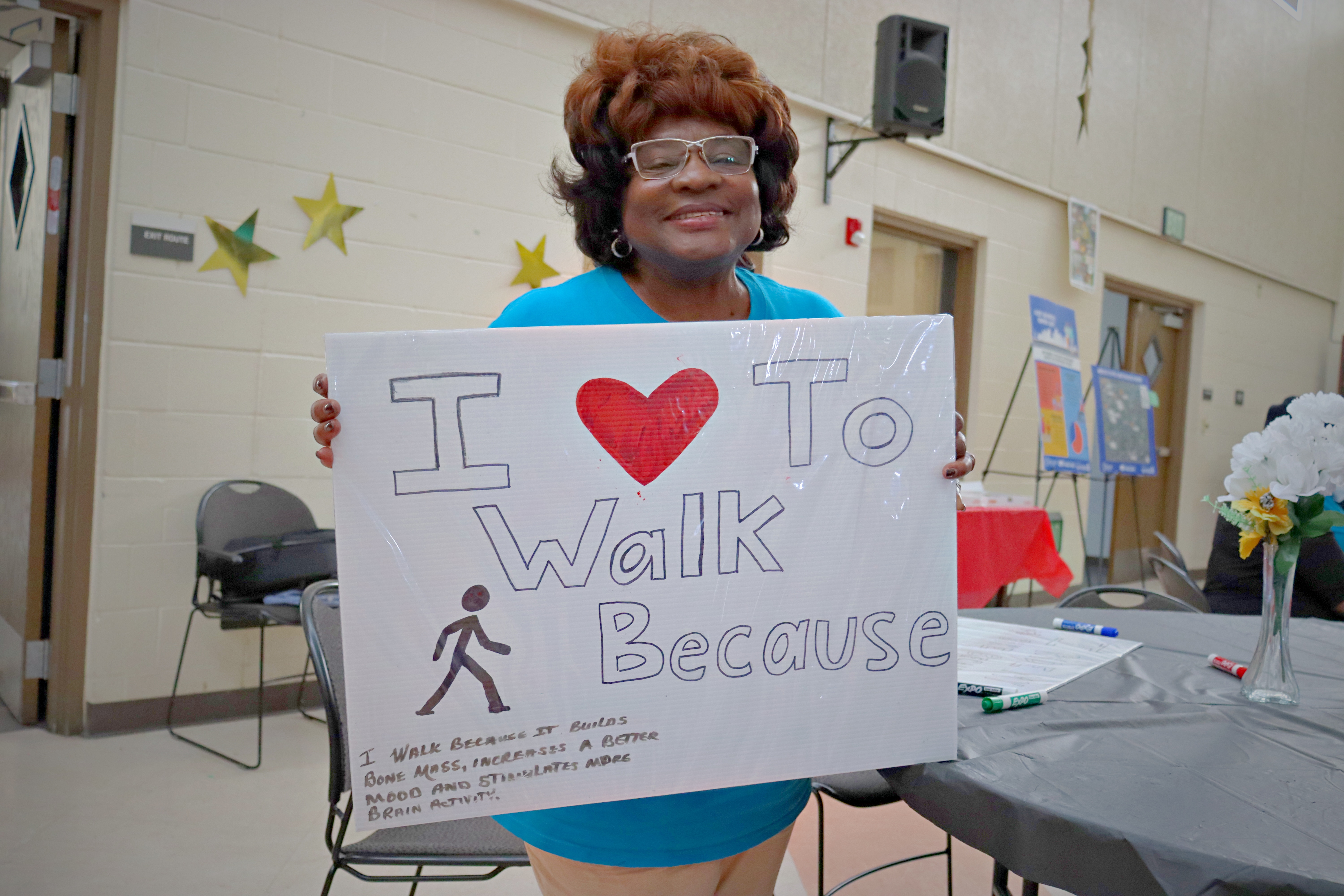 These past few days, the Circulate Planning Team has been busy conducting community engagement through our project with The City of San Diego and Office of Traffic Safety to educate people on pedestrian and bicycle safety.
In the picture, we have the lovely Ms. Rosemary from the George Stevens Senior Center, whose Glide N' Striders we joined for their morning walk on July 12th to discuss the seniors' walking concerns in the neighborhood.
On Friday, July 14th, the Circulate Team and Father Joe's residents also walked to Seaport Village, noting which streets made them feel protected as pedestrians and bicyclists.
Lastly, on July 19th, we presented for the LGBT Center on age-friendly mobility and transit resources for seniors to get around San Diego easily and safely. It has been gratifying connecting with different groups of people across San Diego to create safe mobility choices for all.
University City CPG Recommends Constrictive Plan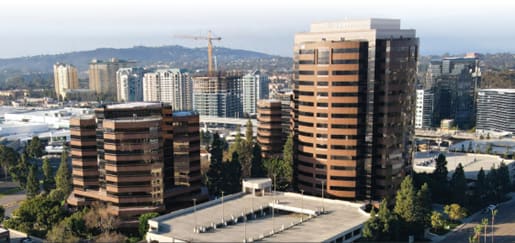 Circulate's Policy Counsel Will Moore attended the University City Community Planning Group's July 11, 2023 final vote on their recommendation regarding the UC Plan Update.

Unfortunately, the CPG's recommended version of the plan contains substantially fewer units of housing.

The CPG took nearly five full years of multi-hour late night meetings to complete their recommendations. Over 2,600 UC residents answered a comprehensive survey and most demanded the most expansive option for additional housing. But the CPG, a mostly self-selected committee with ample spare time in the evening entirely ignored this much larger group's input.

The City will now conduct Environmental Impact Report on the proposed plans. Circulate continues to fighting for the inclusion of Scenario 1 in the EIR as it was presented in early 2022. That scenario had the highest development capacity, and reflected the desires of the community as expressed in the community survey. If Scenario 1 is not included in the EIR, city council will not be able to vote to adopt it without doing a new EIR.
You can help Circulate advocate for the most expansive plan in University City by sending an email to the mayor and city council HERE!
Become A Momentum Awards Sponsor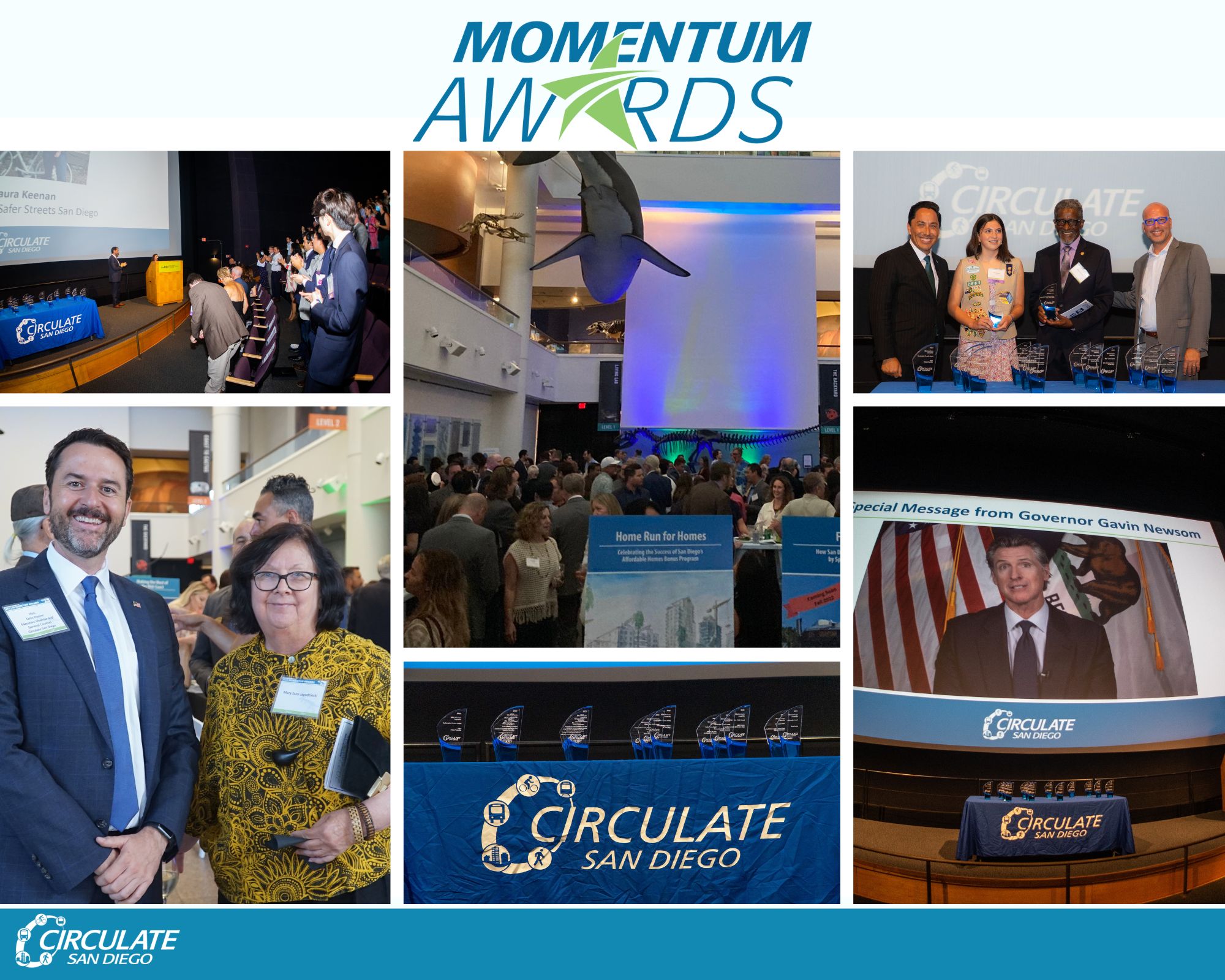 Circulate San Diego's Momentum Awards celebrate the people and projects in the San Diego region that are creating excellent mobility choices and vibrant, healthy neighborhoods.
Sponsorships are available for companies and organizations that support our work and secure visibility at our annual Momentum Awards. We want to recognize companies and organizations that are making San Diego a better place to live, work, and move around. By becoming a Corporate Member and Event Sponsor, your organization can secure valuable exposure among industry leaders, agency leadership, and elected officials.
View our sponsorship information on our Corporate Membership page, and contact Circulate San Diego at [email protected].
Don't miss your chance to attend, secure your spot today!