Become A Momentum Awards Sponsor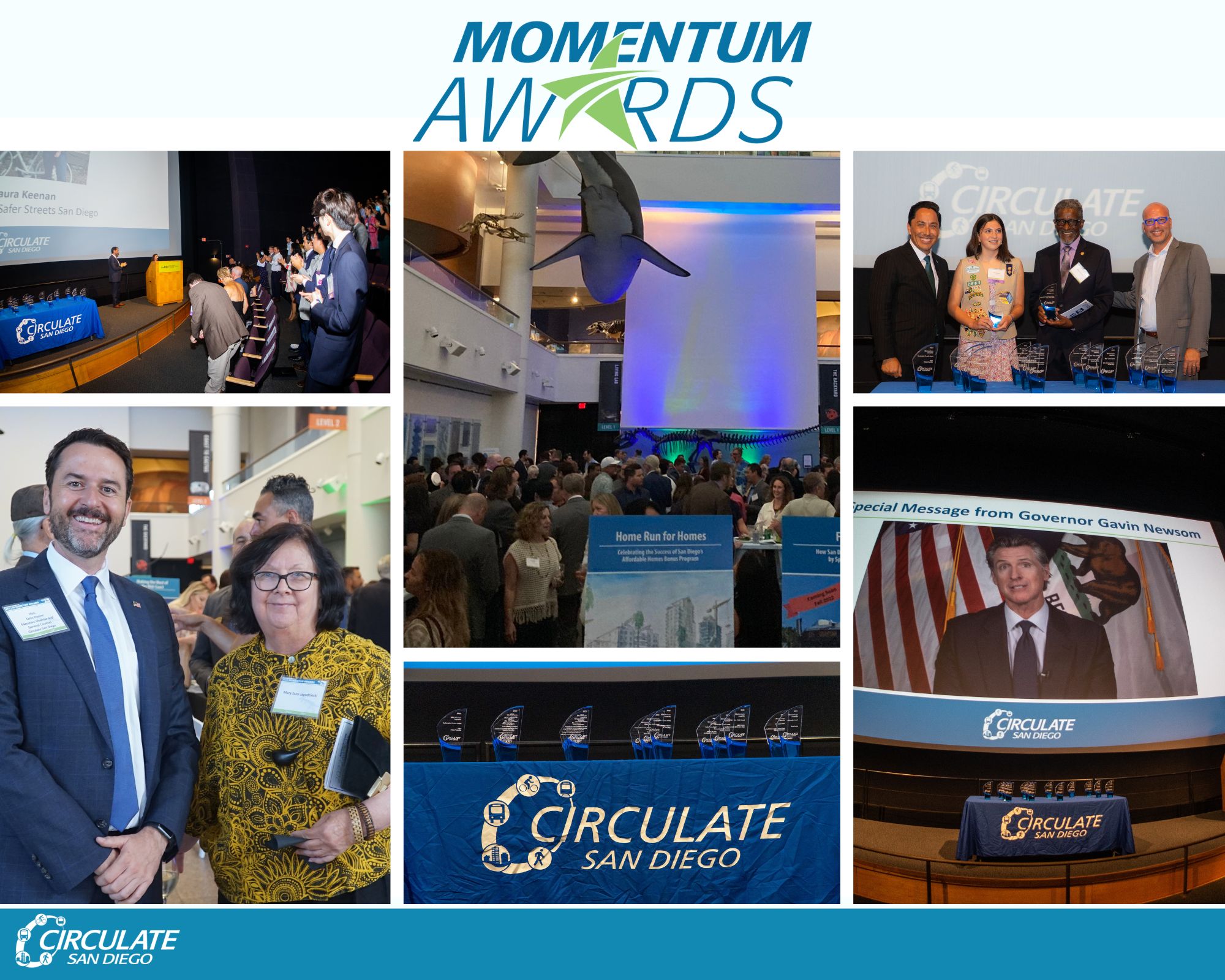 Circulate San Diego's Momentum Awards celebrate the people and projects in the San Diego region that are creating excellent mobility choices and vibrant, healthy neighborhoods.
Sponsorships are available for companies and organizations that support our work and secure visibility at our annual Momentum Awards. We want to recognize companies and organizations that are making San Diego a better place to live, work, and move around. By becoming a Corporate Member and Event Sponsor, your organization can secure valuable exposure among industry leaders, agency leadership, and elected officials.
View our sponsorship information on our Corporate Membership page, and contact Circulate San Diego at [email protected].
Don't miss your chance to attend, secure your spot today!
Join us for a Community Workshop in Oceanside!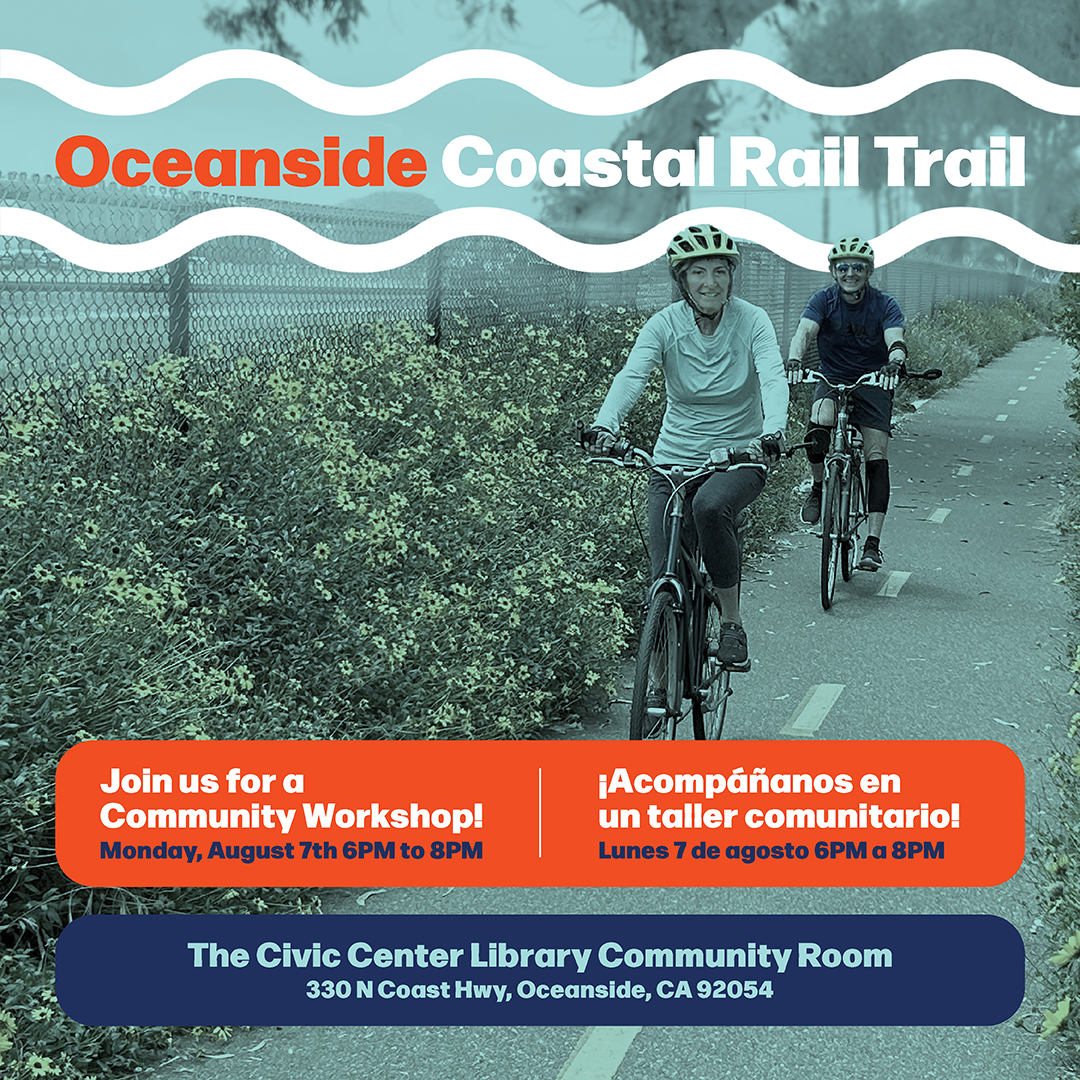 The City of Oceanside is hosting a Community Workshop on Monday, August 7th from 6 pm to 8 pm. This workshop will have lots of activities and boards to learn about the extension of the Coastal Rail Trail. In preparation for the workshop, please fill out this survey with your ideas about the Trail here!
Oceanside is looking to extend the Coastal Rail Trail multi-use path, connecting a key gap between Downtown Oceanside and Carlsbad. Improving the multi-use trail connectivity in this area will make it so families, residents, and visitors can safely walk and bike to get to the beach, parks, schools, employment, grocery stores, transit centers, and more.
Circulate has been hosting pop-events with the City of Oceanside to gather public input on the new Trail. This will be the first of a few Community Workshops and we would love to see you there!
NEW THIS YEAR – Bike Valet at Hillcrest's CityFest!

Circulate is excited to announce that this year we're partnering with the Hillcrest Business Association to host a bike valet for CityFest!
CityFest returns to University Avenue next Sunday, August 13th. Join us on Anderson Place between 6th Avenue and 5th Avenue and you can safely stow your bike while you explore the neighborhood. The free valet will be in operation from 12:00pm to 6:00pm. Ride through San Diego's protected bike lanes to CityFest and skip the parking hassle!
Find out more at www.hillcrestcityfest.com. CityFest is free to everyone and open to everyone!
Join us for a community walk audit at 15th St and C St!
The Circulate team, in partnership with the California Office of Traffic Safety, and Walk N Roll San Diego, is hosting a walk audit on 15th Street and 16th Street on Thursday, August 10th.
The walk audit will document community needs for safer streets and discuss potential traffic calming interventions for the community.
Meet at the Southwest corner of C Street and 15th Street at 5:30 pm and we'll walk the 15th Street and 16th Street corridors together.
To learn more and to RSVP for the event:
Circulate news