Last chance to get your Momentum Awards Tickets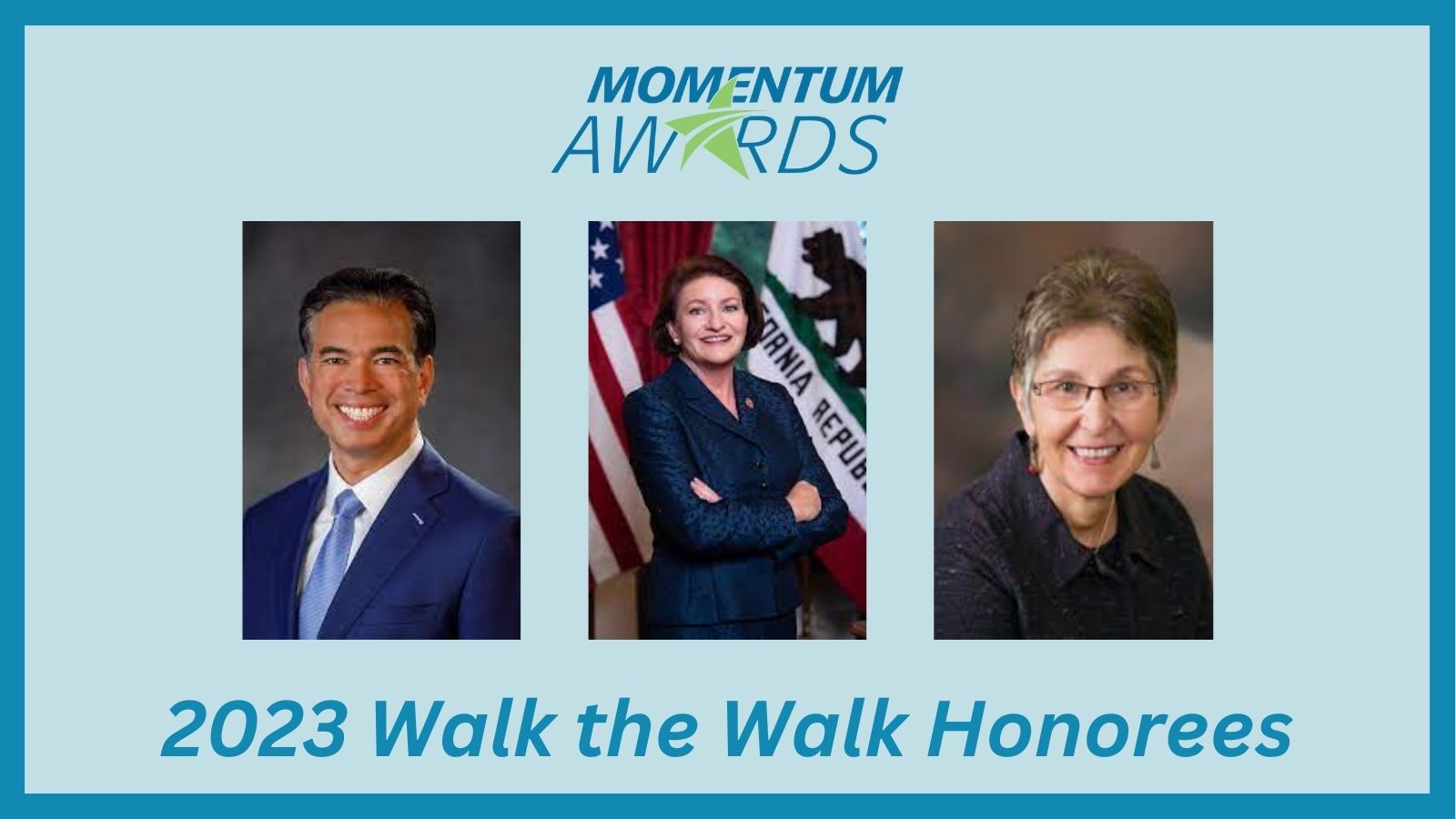 Join us for tacos, a hosted bar, and the 2023 Momentum Awards! This year's Momentum Awards is bigger and better than ever – you don't want to miss out. Get your tickets today:
Event Details
Thursday, September 21, 2023
San Diego Natural History Museum – 1788 El Prado, San Diego, CA 92101
5:00-5:30pm
VIP Reception *NEW* for Gold Level and higher Corporate Members
5:30-7:00pm
General Admission - Tacos and Hosted Bar
7:00-8:00pm
Awards Ceremony to celebrate the people and projects making San Diego a better place to live, work, and move around
8:00-9:30pm
After Party *NEW* let's keep the party going, our hosted bar will reopen after the awards ceremony until 9:30!
Special Guests:
Assmeblymemebr Chris Ward
Mayor Todd Gloria
Councilmember and MTS Board Chair Stephen Whitburn
Councilmember Kent Lee
Walk the Walk Honorees:
Attorney General Rob Bonta
Senate President Pro Tempore Toni Atkins
Environmental Justice Advocate Diane Takvorian
Join us at Black Tech Link's 3rd Annual Community Health and STEM Fest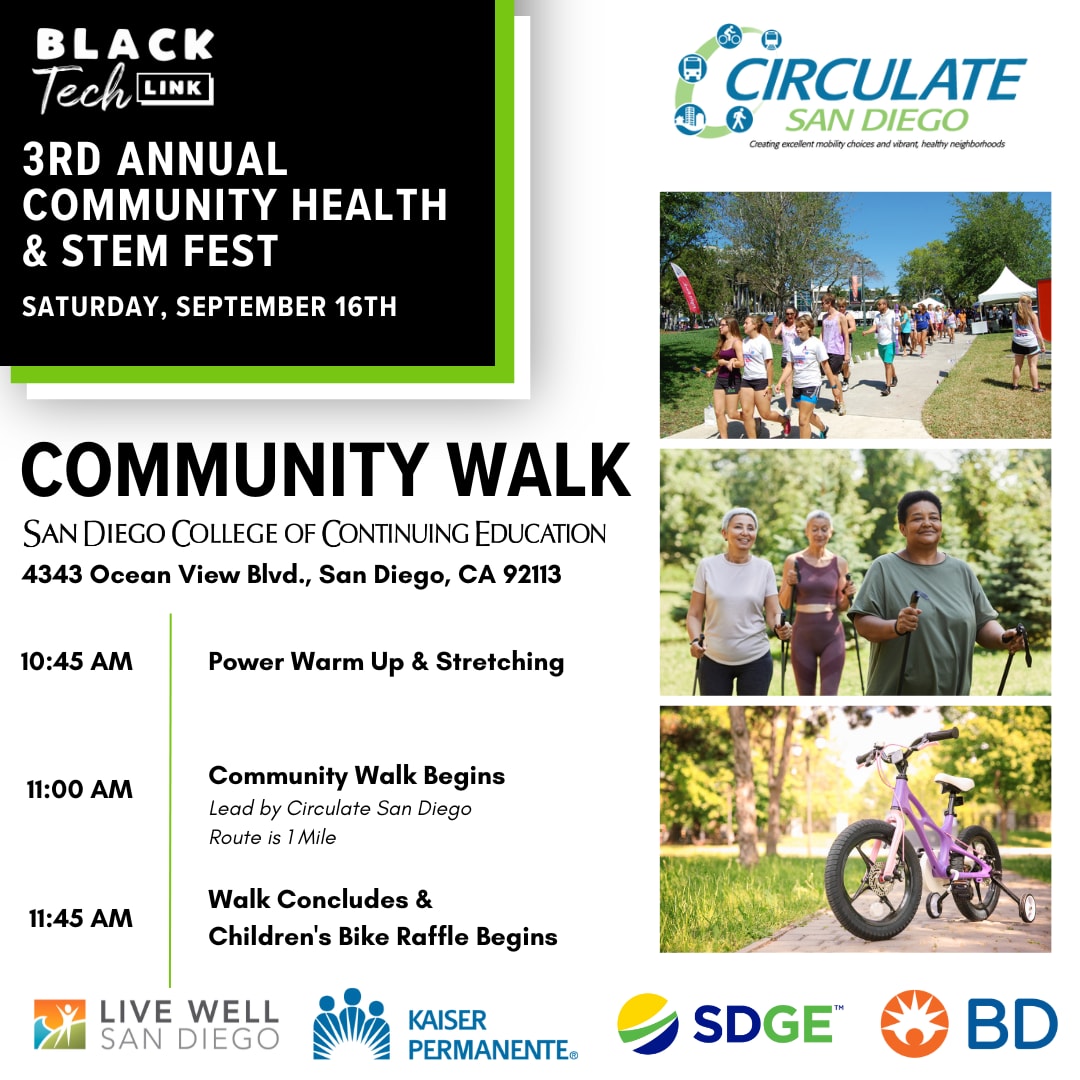 To celebrate California's Pedestrian Safety Month, Circulate is partnering with Black Tech Link to host a Community Walk around the San Diego College of Continuing Education (SDCCE) on September 16th at 11 a.m.
The walk will start at SDCCE near San Pasqual Street and will encompass the neighborhood surrounding SDCCE. At the end of the walk, Circulate will be doing an opportunity drawing for a children's bike!
Anyone is welcome to join us on the walk, and we are especially interested in hearing from folks who live, work, go to school, or hang out in the Mountain View area.
Please help us identify hazards and gaps in the pedestrian and bicycle networks, share stories about your community, and tell us how you'd like to see the area around SDCCE improve.
For more information about the Fest check out Black Tech Link's website!
Senior Stories Video Series!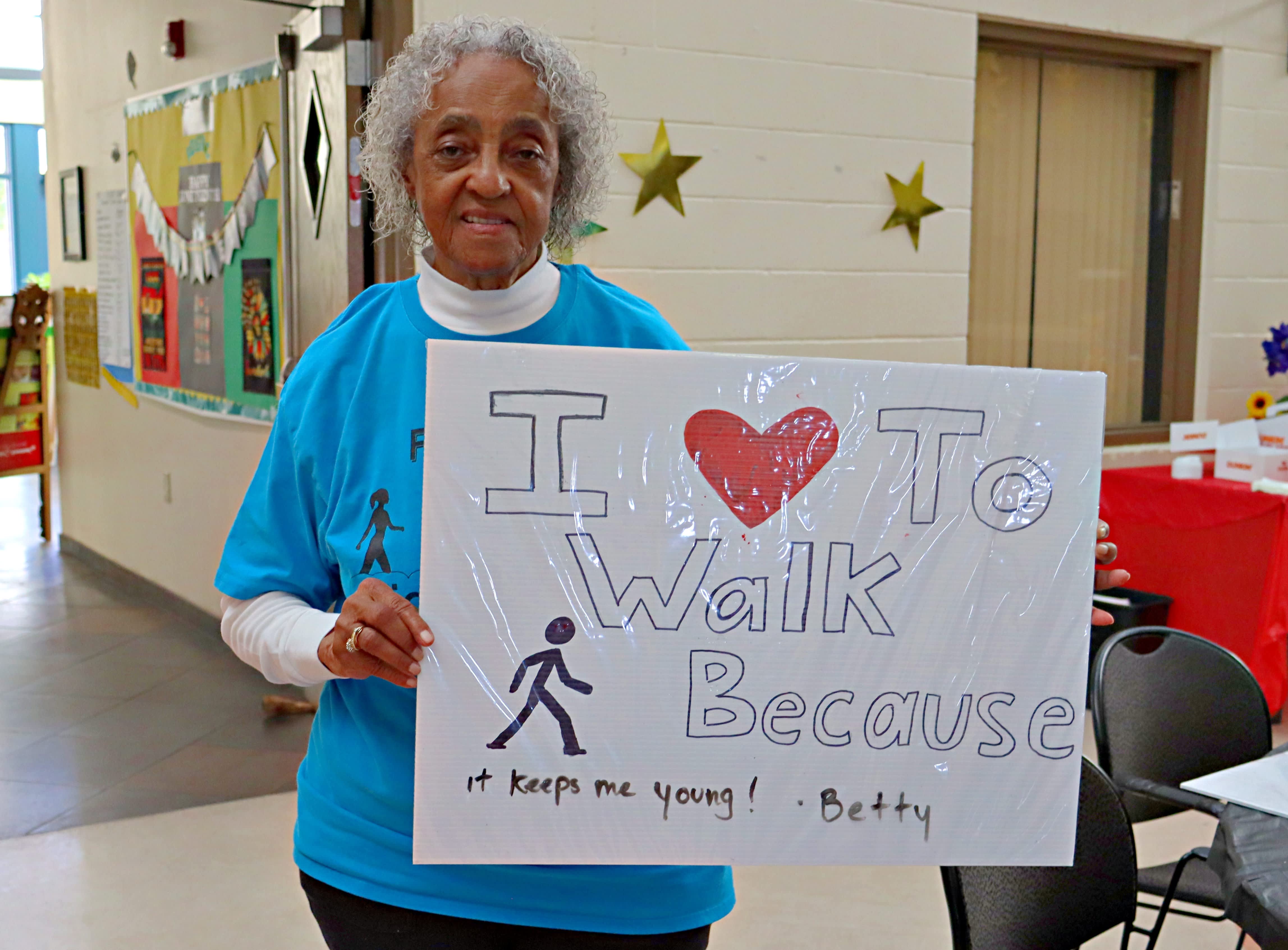 These past few months, Circulate has been interviewing folks from one of San Diego's most vulnerable and prevalent pedestrian and bicyclist populations: older adults. We set out to speak with seniors and learn about their walking and biking experiences in our city. We learned that seniors love to stay active and enjoy the benefits of walking and biking everywhere too!
We are excited to share our three-part video series called "Senior Stories". San Diego: let's continue to keep our streets safe for people of all ages and abilities!
AB1287 Passes Legislature - Awaits Governor's Signature
Circulate's top legislative priority for this year, AB 1287 passed both the Assembly and Senate this week.
Authored by Assemblymember David Alvarez, AB 1287 will expand California Density Bonus Law by creating a new "Middle Income Bonus Program."
This program would encourage housing developers to maximize existing incentives to construct deed-restricted affordable units, and to provide additional deed-restricted moderate-income units.
AB 1287 now awaits Governor Newsom's signature. We hope to celebrate Middle Income Bonus Program becoming law at our Fall Membership Mixer in October.
Nobel Drive Trolley Station Walk Audit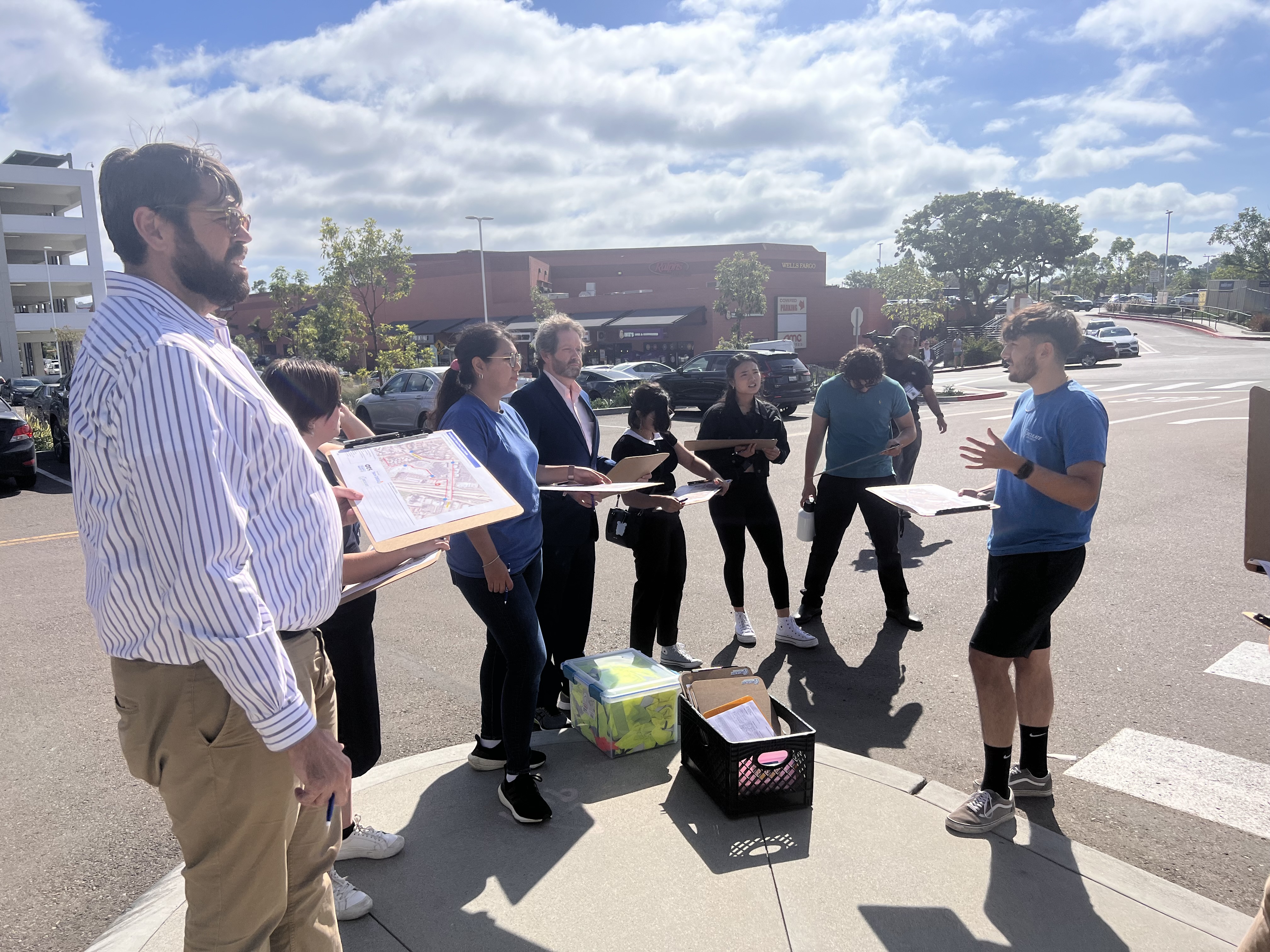 Circulate Staff, along with policy experts from the District 1 and District 6 City Council offices, performed a walk audit of Nobel Drive Trolley Station on September 14th. The walk started at Nobel Drive Station's ground level elevators and extended one mile along Nobel Drive and Villa La Jolla Drive.

The team identified multiple hazards and gaps in the pedestrian and bicycle networks, including lack of infrastructure, poor lighting, and many other dangerous conditions for anyone trying to access the station from the neighboring areas.

The Nobel Drive Trolley Station is one of our most important regional transit assets, and the area leading to it from local housing and businesses needs substantial improvement before it can reach its full potential.
Circulate will continue to make this area a priority as we push to Make the Most of The MidCoast.
Circulate Policy Win - MTS Adopts Easy Fare Payments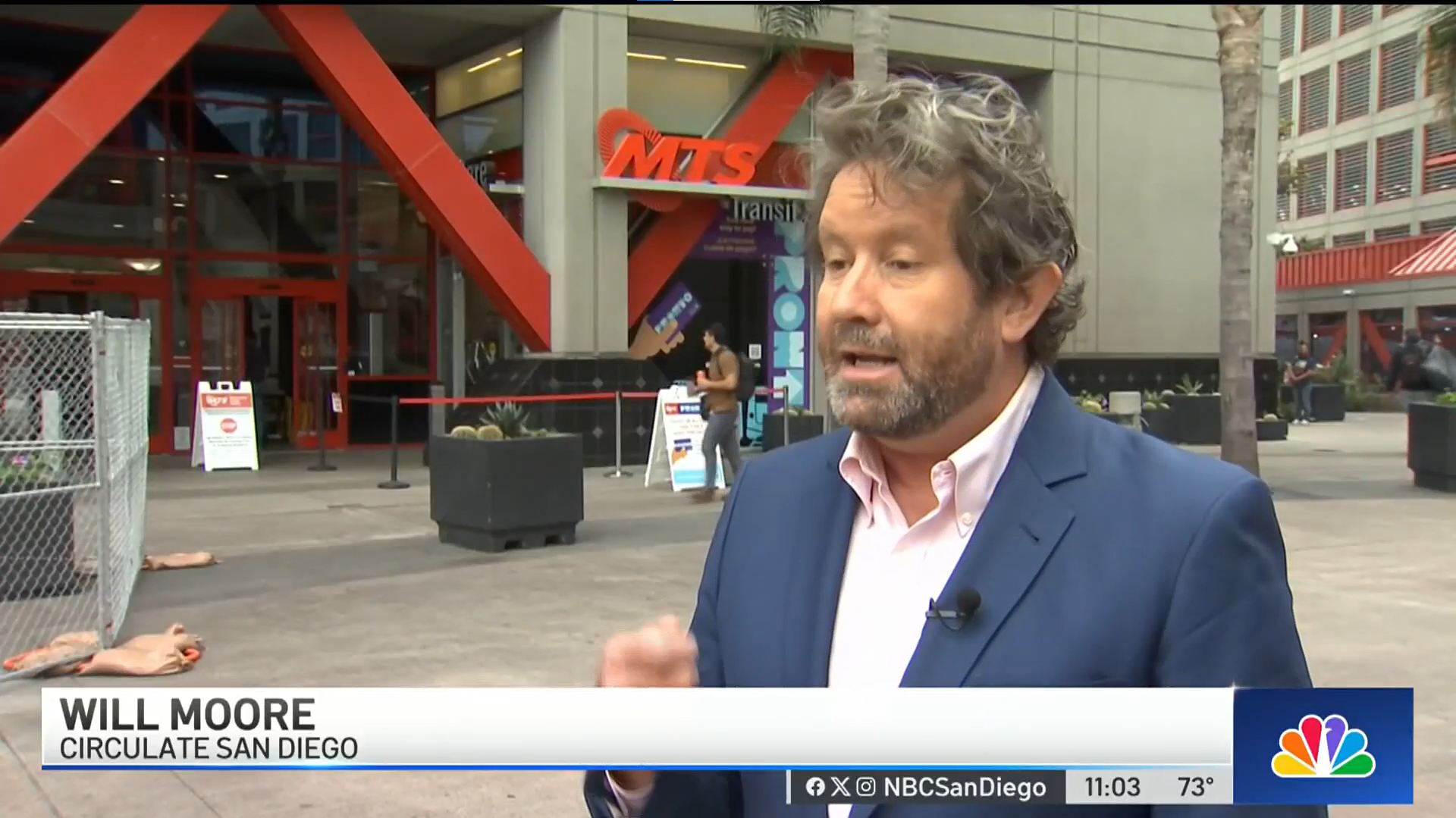 Circulate added another policy win this week in its long-running campaign to encourage MTS to improve its fare-payment systems.
In 2016, Circulate began its successful campaign to implement stored value on the old Compass Card system. Later, we advocated successfully for free transfers for one-way fares, which were incorporated into the existing PRONTO system. In recent years, we have advocated for adoption of easier fare payments, allowing people to pay fares the same way they pay for most other items – by tapping a bank card or mobile wallet.
MTS on Thursday voted unanimously to approve Circulate's recommended Easy Fare Payment improvements. This advance will encourage additional riders and speed the system up for existing riders. Circulate will continue to advocate for the other features of PRONTO – free transfers and fare-capping programs – to be extended to tap-to-pay riders.
Implementation will start soon, and riders should be able to tap-to-pay their MTS fares by April 2024.
Circulate Advocates Connecting Transit to The Airport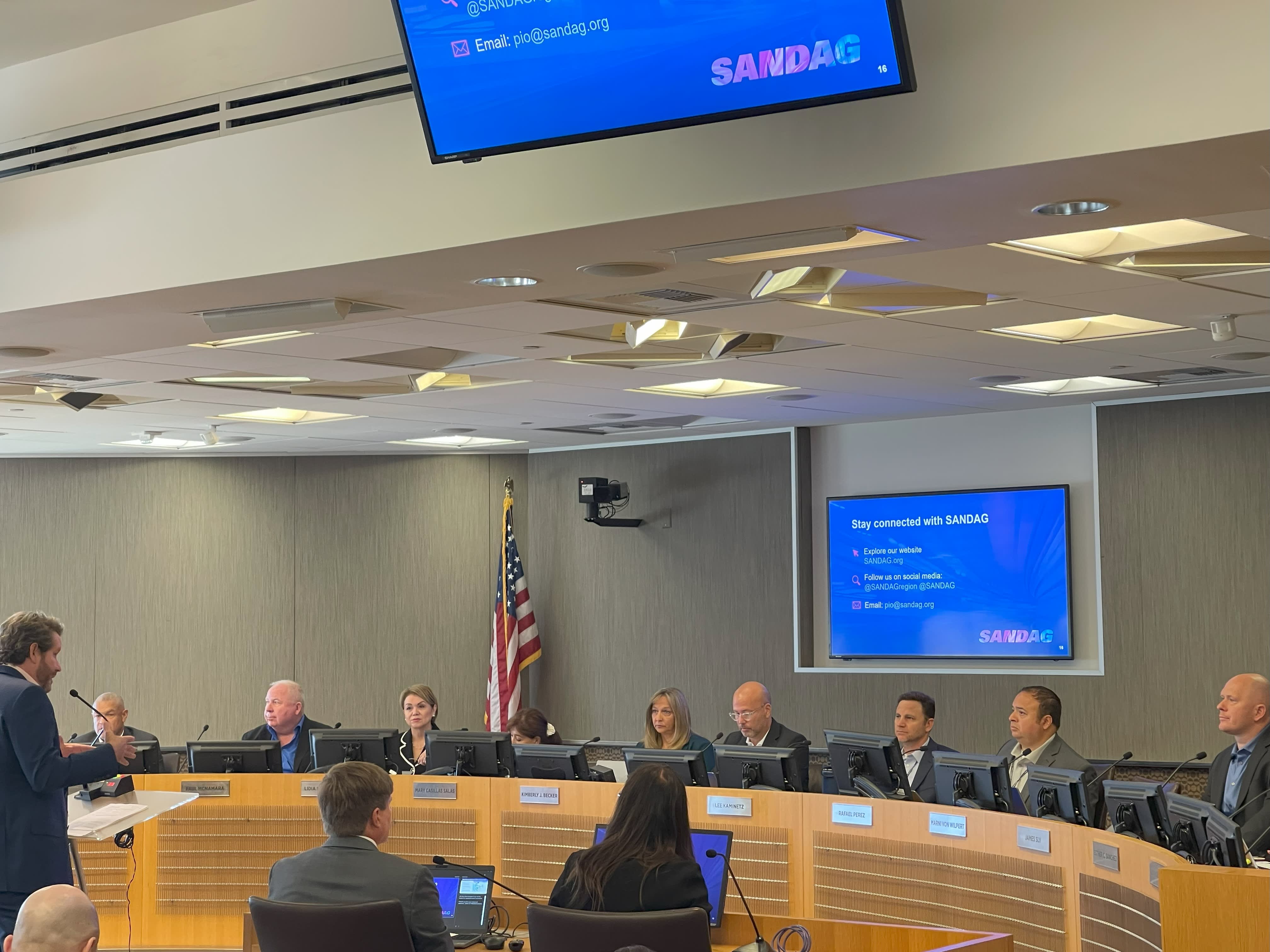 Policy Counsel Will Moore continued to advocate connection of the existing MTS Trolley and Train system to the San Diego International Airport, this week before the San Diego Regional Airport Authority. Circulate has sent policy letters to both SANDAG and the Airport Authority to outline our priorities.
Circulate continues to press its philosophy of effective and timely improvements. To be effective, service on the new system must be frequent, luggage friendly and useful for both flyers and airport employees. To be timely, Airport Authority and SANDAG should prefer options that match feasible funding opportunities, and independent of larger proposed future projects that might not happen.
Circulate will continue to advocate on this issue, and will host a SANDAG team to talk about the plans for transit to the airport at the October 2023 meeting of the Circulate Policy Committee.
circulate news