Planning Commission seeks homes and jobs in UC Community Plan Update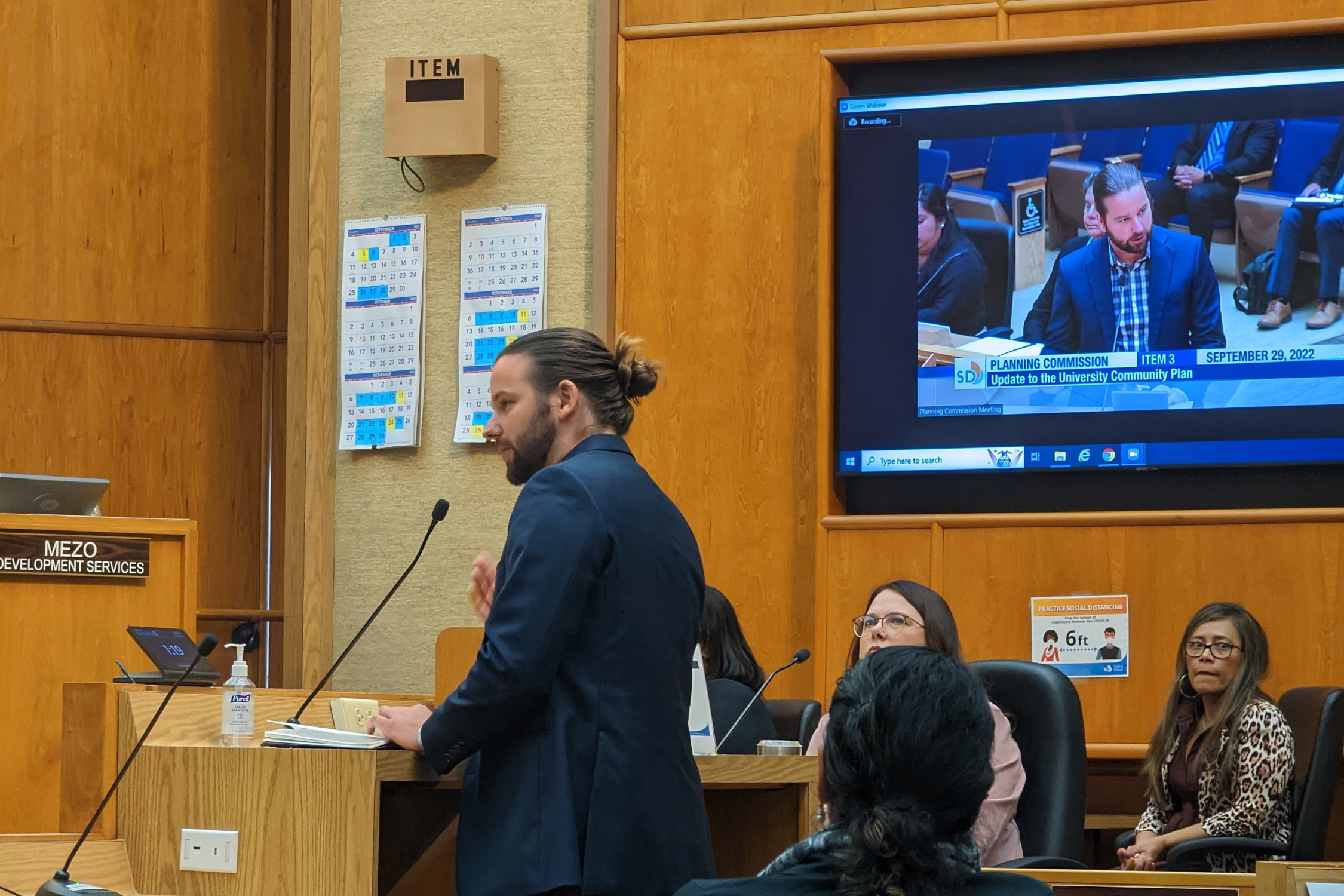 On Thursday, Circulate Policy Counsel Jesse O'Sullivan made public comment at the San Diego Planning Commission in support of more homes, jobs, and transportation options in the University City Community Plan Update.
Those concerns were echoed by planning commission members. They emphasized the importance of making the most of our mid-coast trolley extension, a $2 billion dollar transit investment which connects the area to the region.
SAVE THE DATE: Circulate's Post Election Membership Mixer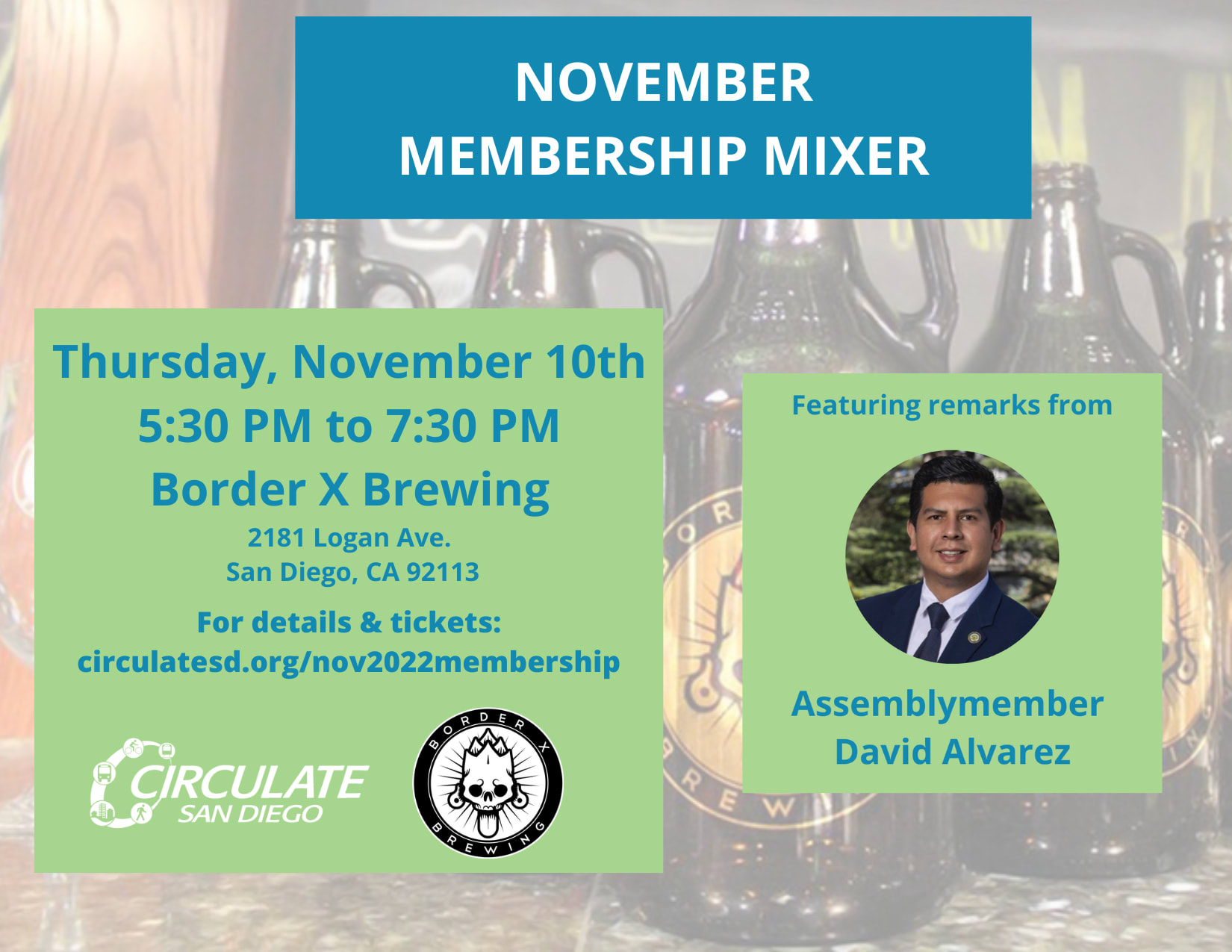 Come for the free drinks and tacos, stay for the conversation and networking.
Join Circulate staff, local decision-makers, and professionals in the land use and transportation space for Circulate's Post Election Membership Mixer on November 10th at Border X Brewing!
We are excited to welcome special guest Assemblymember David Alvarez!
Taking Transit to Chula Vista with Father Joe's!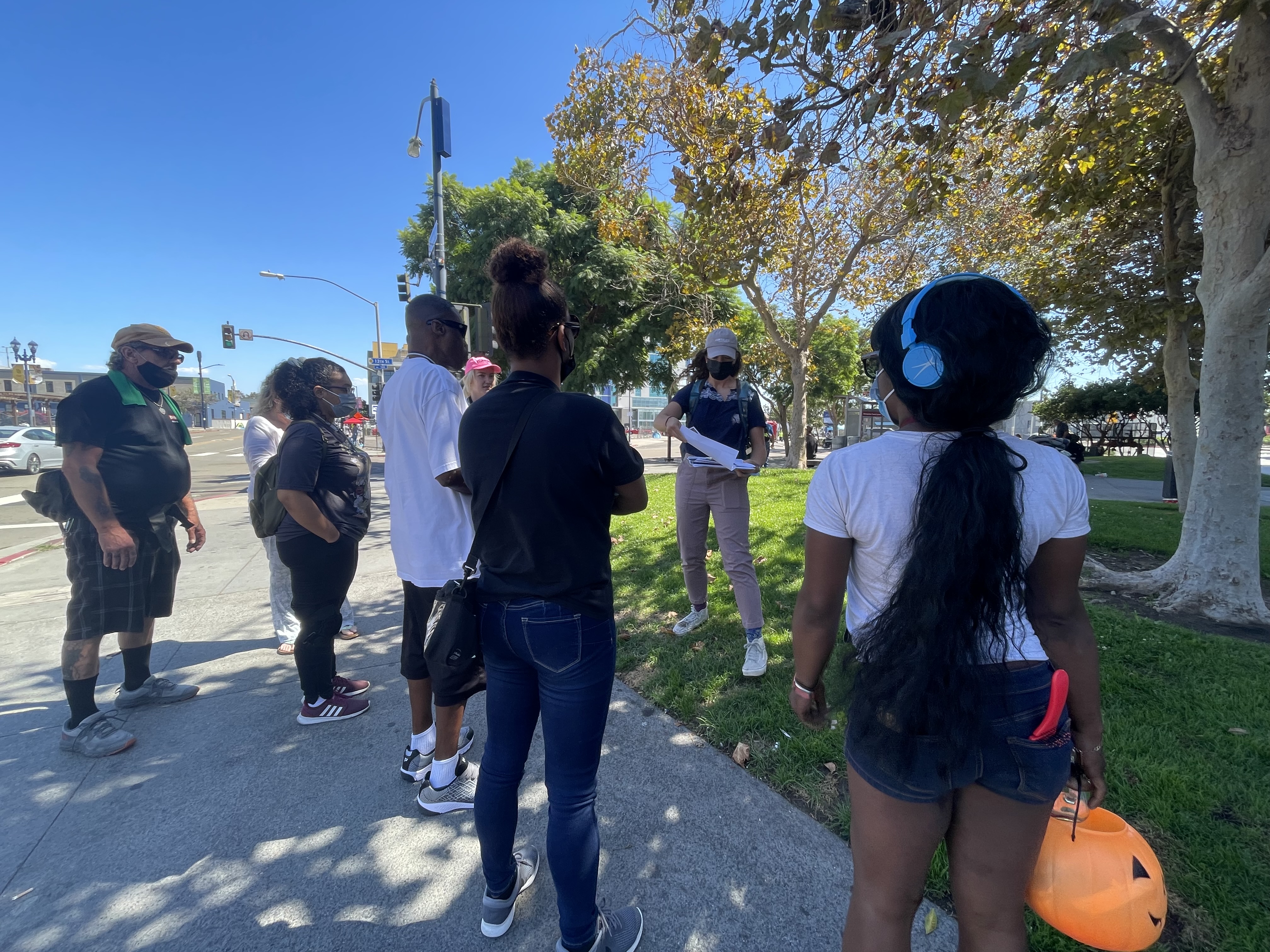 On Monday, Circulate staff traveled with several members of the Father Joe's Villages community on a transit field trip to Chula Vista. We all walked over from the new St. Teresa of Calcutta Village affordable housing development to 12th & Imperial Station and used our MTS 1-Day Passes to board a Blue Line trolley heading towards San Ysidro.
After a pleasant 20-minute ride we got off at the Palomar Street Station, which is conveniently located next to a grocery store, Target, Walmart, HHSA center, public park, and much more. Everyone enjoyed walking around a new area and doing a bit of exploring.
We have several more upcoming pedestrian, bicycle, and transit trips we'll be hosting with Father Joe's over the next few months.
Stay tuned for many more exciting activities in this area!
Big City Design + Planning Symposium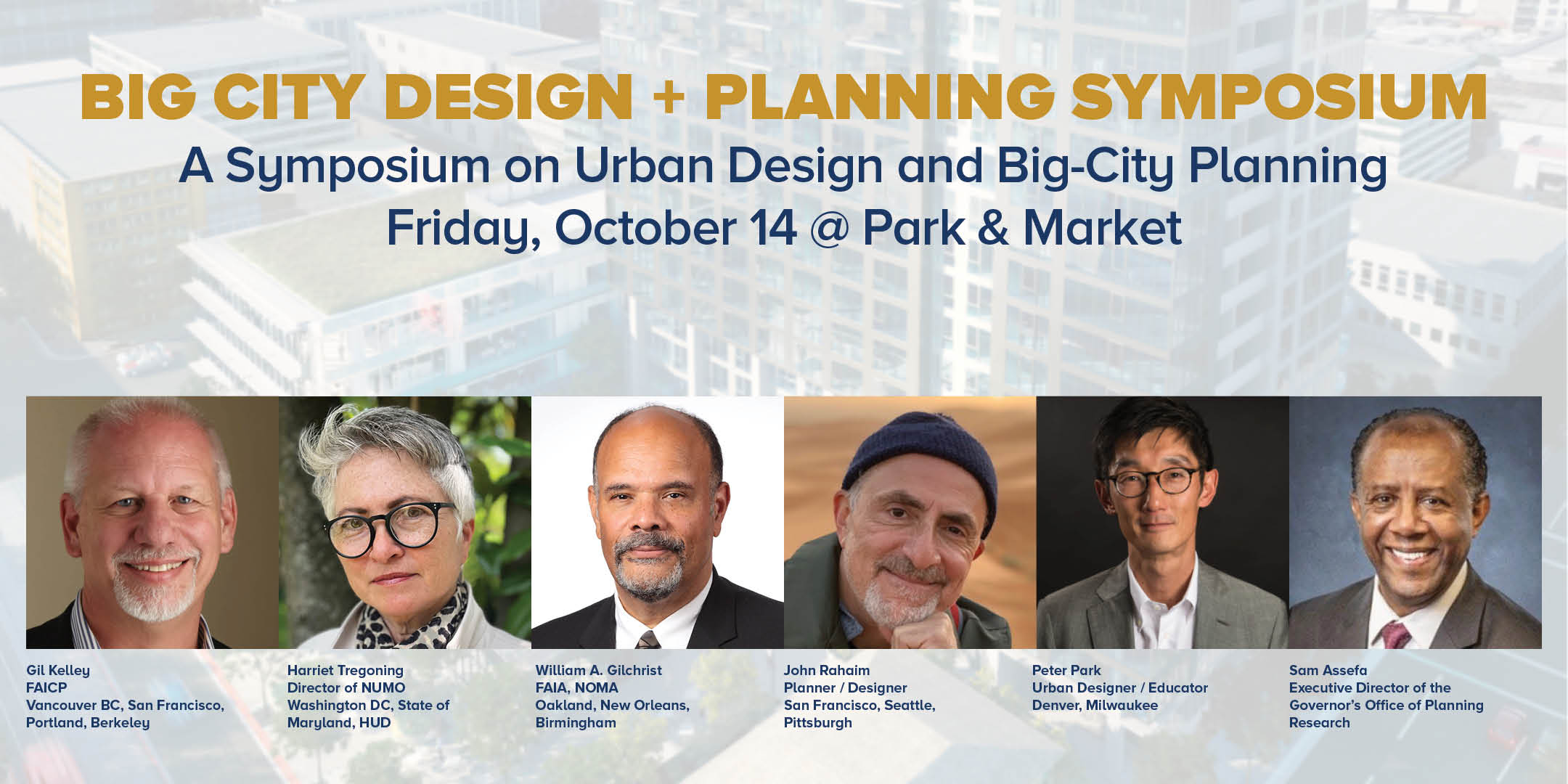 Big cities create big opportunities for innovation in design and planning that transforms daily life and shapes the future. Their complexity and scale also create unique challenges for integrating design and planning, both in terms of processes and outcomes.
Join UCSD for a discussion of the opportunities and challenges of big city design and planning with a panel of internationally renowned urbanists, including design professionals who have served as planning directors or in design leadership positions in major North American cities including Vancouver, San Francisco, Portland, Berkeley, Washington, Oakland, New Orleans, Birmingham, Seattle, Pittsburgh, Denver, and Milwaukee.
Big City Design + Planning Symposium is Co-Sponsored by the UCSD Department of Urban Studies and Planning & the UCSD Design Lab.
Big City Design + Planning Symposium is a full day event on Friday, October 14th @ UCSD Park & Market.
For more information, please contact [email protected]. To attend, please:
Ready to Ride? Transit is Free on October 5th! Don't forget – public transit in San Diego County is free on Wednesday, October 5th for Free Ride Day! Trolleys, the COASTER, SPRINTER and all fixed-route buses will be totally free. You don't need any fare to ride, just hop on and go!
Need some ideas of where public transit can take you? Here's some ideas for Free Ride Day:
Catch the Padres final home game
Grab a bite and explore the Tacos by Transit map
Enjoy something sweet with the MTS Ice Cream Crawl
Stretch your legs with nature trails by transit
And more!
If you'll be on board for Free Ride Day, snap a photo and share on social using the hashtag #SDFreeRideDay. Learn more.
Caltrans-University of Florida Research-to-Practice Transit Symposium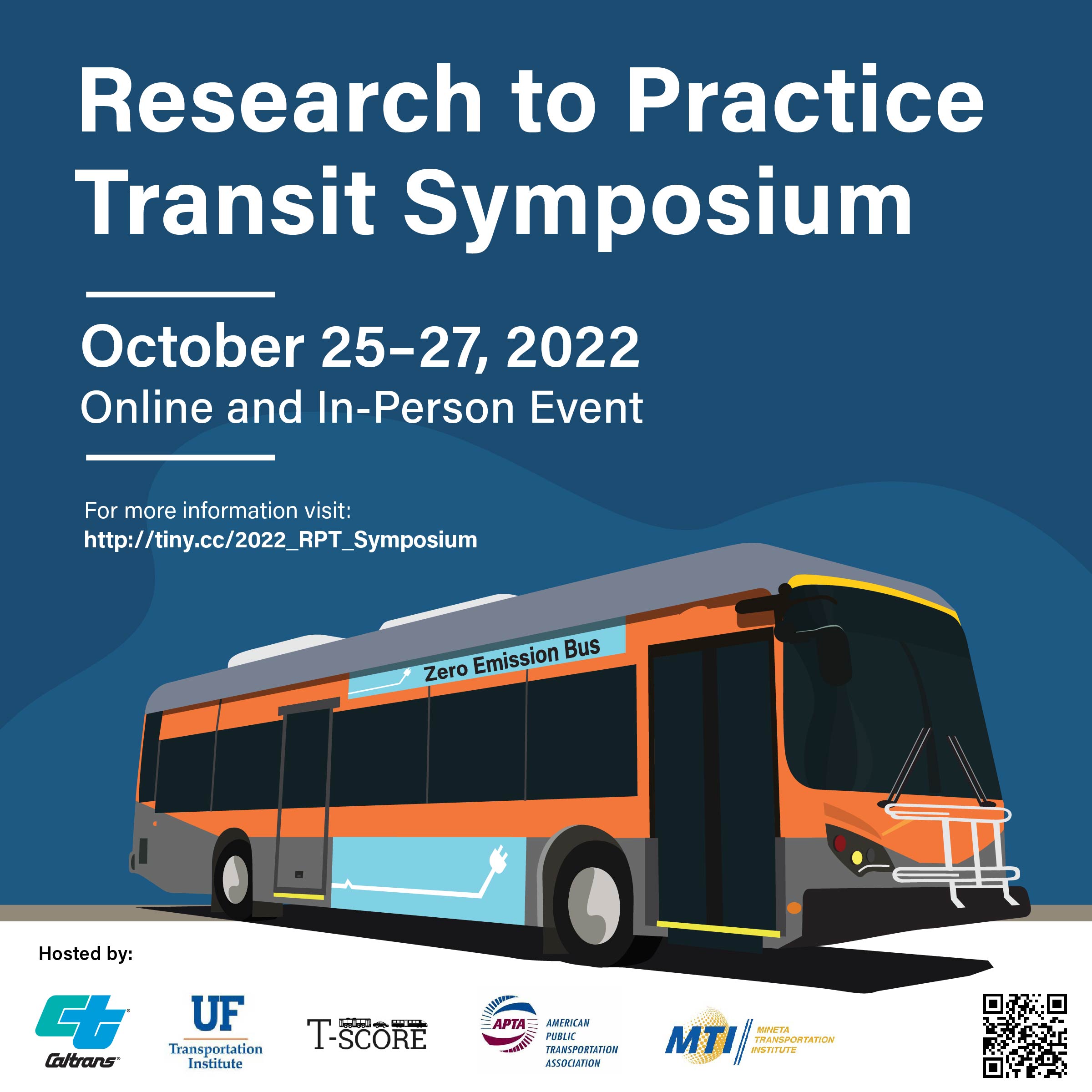 You are invited to attend the 2022 Research-to-Practice Transit Symposium, organized in collaboration by Caltrans and the University of Florida. Symposium presentations, panels, and debates will feature nationally- and globally renowned transit experts, including SANDAG's Omar Atayee who will speak about the San Diego area's mobility hubs. Further, event attendees can receive AICP credits!
Register for the October 25-27 online Symposium on Eventbrite:
For more information, feel free to browse the official event website or contact Caltrans's Andy Furillo at [email protected].  
Circulate news