intro spotlight: maria walker

Join us in welcoming our new Assistant Planner, Maria Walker! As is our tradition, we interviewed Maria so our supporters and members can get to know her.
Last Chance to Renew Corporate Membership Before Rate Increase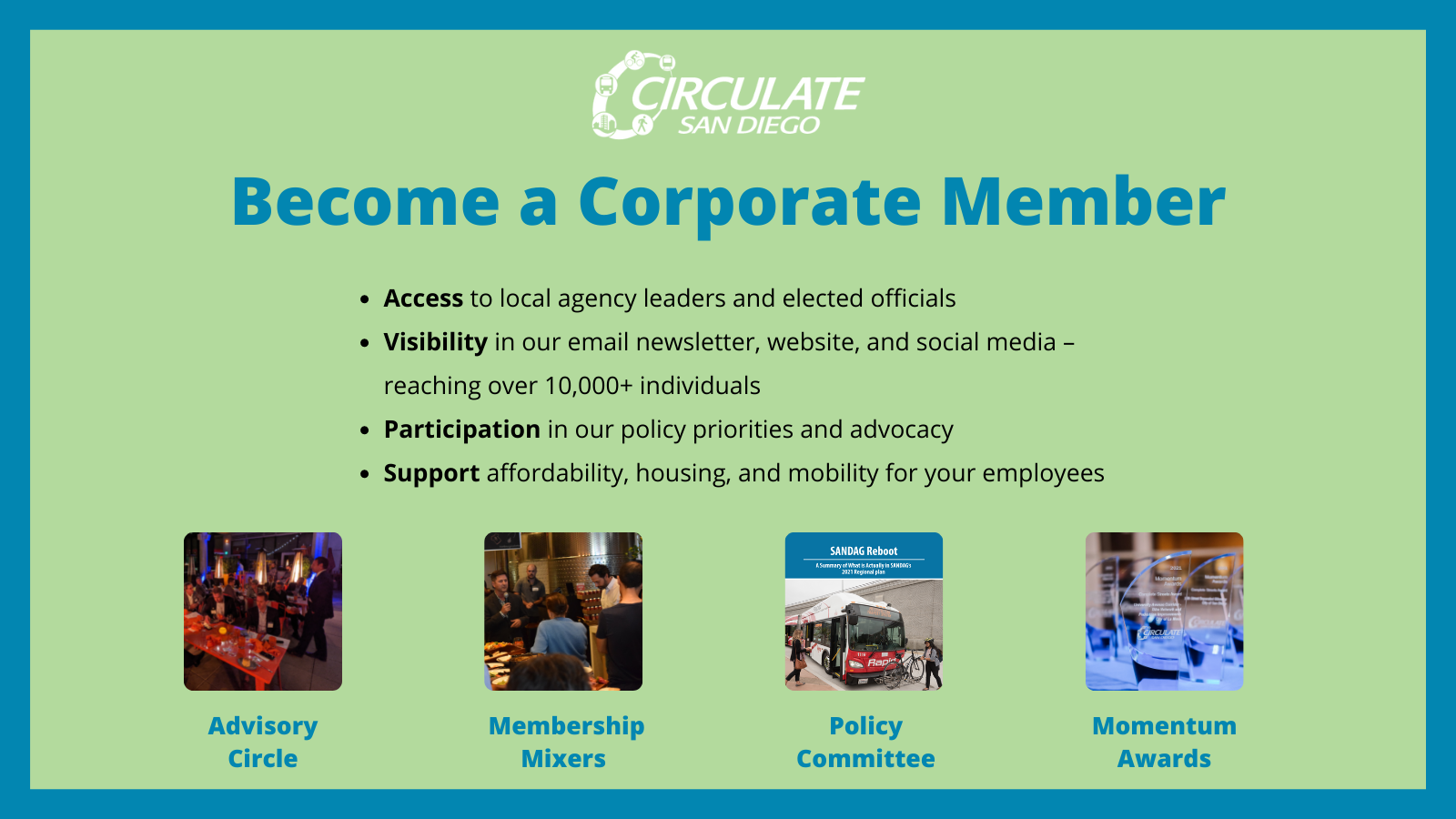 Corporate Members fuel Circulate San Diego's work to advocate for safe streets, improved transit, and better land use policy. With your support we are making San Diego a better place to live, work, and move around.
Circulate is known as the go to organization for land use and mobility policy, and to be at the forefront of innovative and practical solutions. To ensure our continued success and meet the demands of increasing costs we are adjusting our membership dues starting on January 1, 2023.
Join or renew your 2023 Corporate Membership by December 31st and pay the 2022 membership level price, but get all the great benefits in 2023.


San Diegans Say, If the Bus Were Faster, I'd Ride It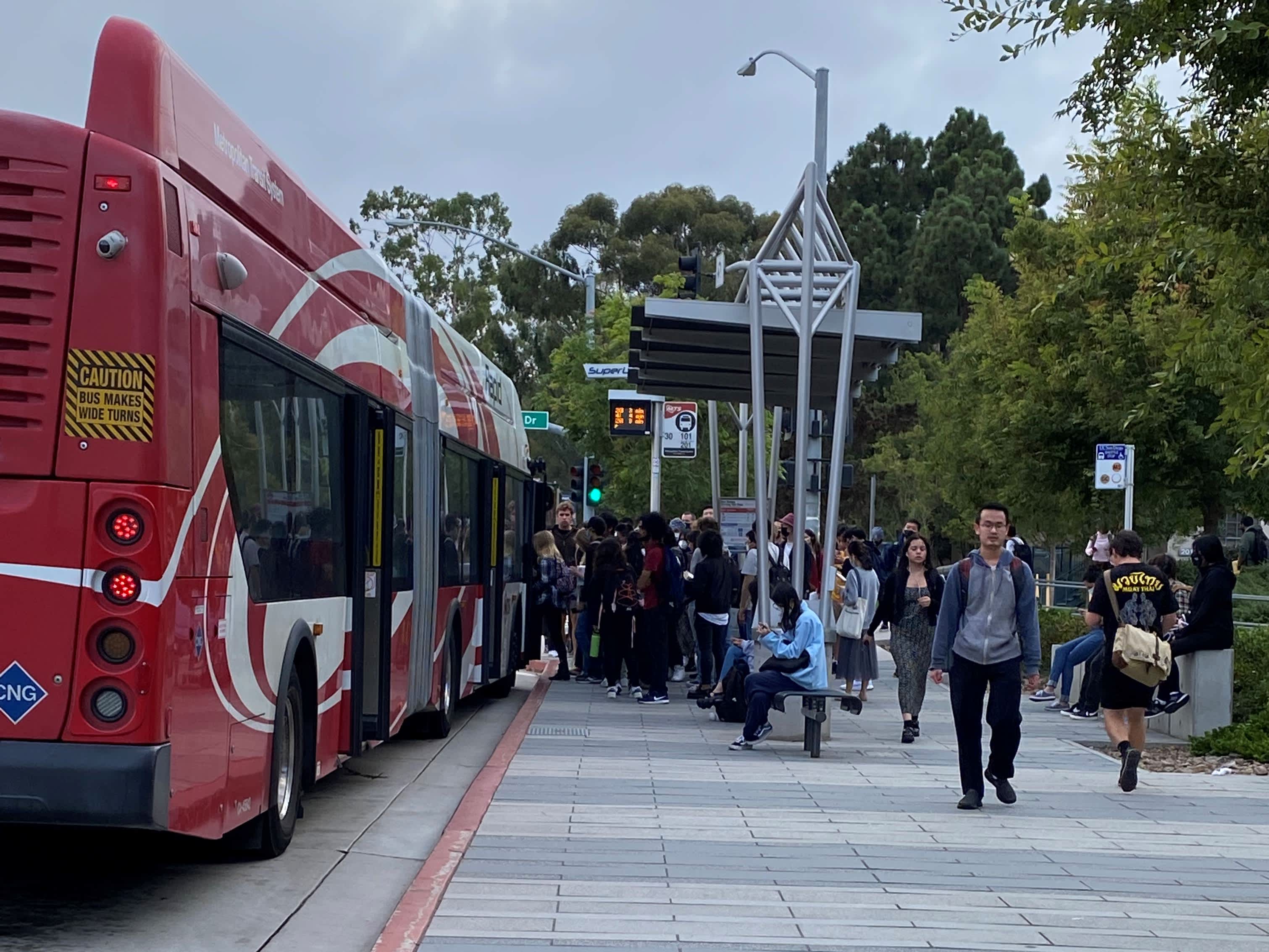 Circulate's recent report, Fast Bus!, was featured in a recent article published in Voice of San Diego. The article quotes policy counsel Jesse O'Sullivan, and echoes our message that making the bus run faster is good policy.
The article was spawned after author MacKenzie Elmer asked on Twitter what it would take for San Diegans to ride the bus regularly. The overwhelming majority of responses (not just the ones from Colin), requested more frequency or faster buses.

The article comes soon after Jesse's op-ed published in the San Diego Union Tribune. Our reports continue to get media coverage and drive policy conversations in San Diego.
Year-End Zoom Briefing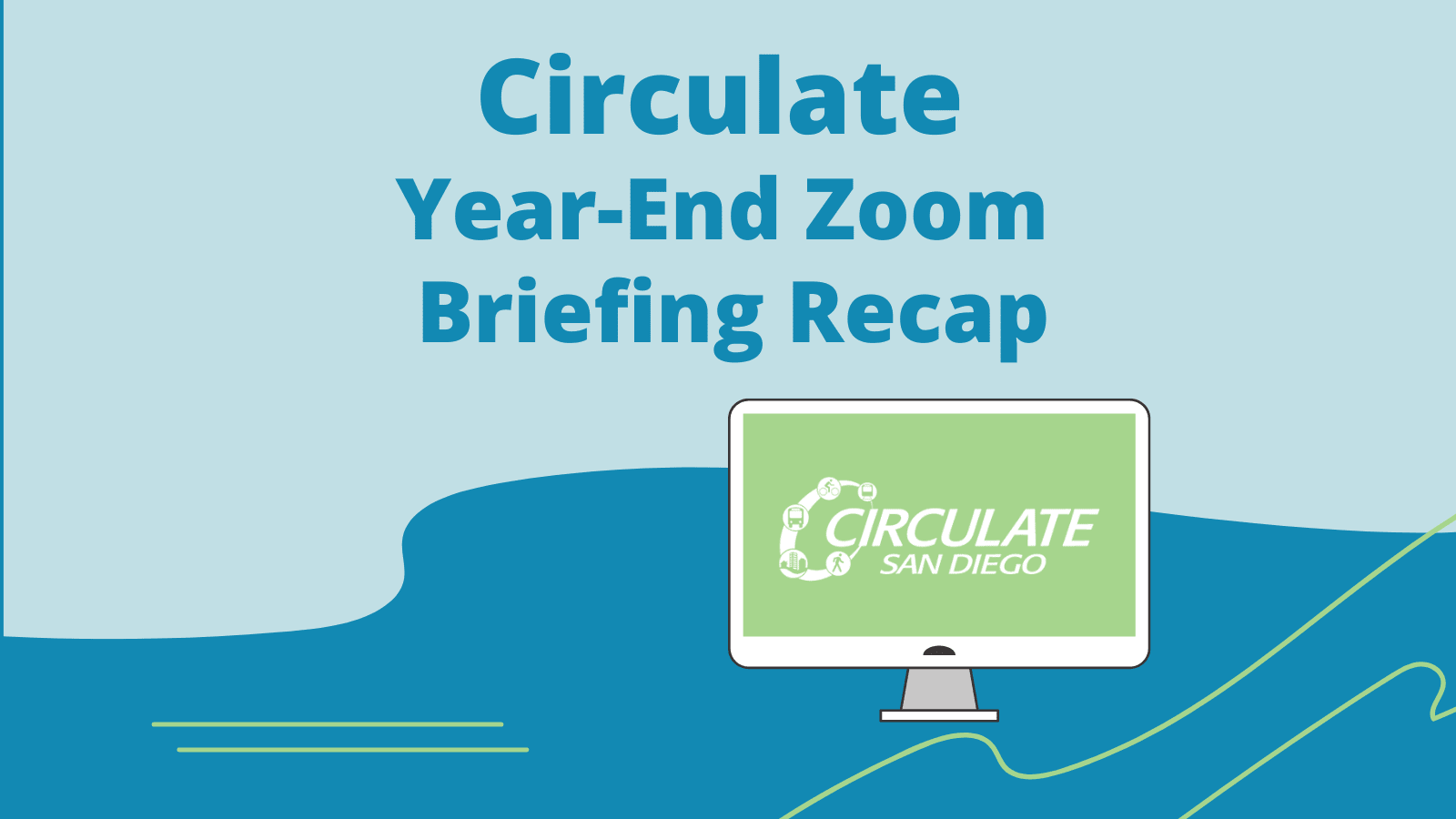 Together in 2022 we made San Diego a better place to live, work, and move around. As we close out the year we want to celebrate some incredible wins and let you know how we are setting the agenda for land use and transportation policy in the region in 2023.
On Wednesday, we hosted a special zoom briefing for Corporate Members. Take a look at the recap and check out all we did in 2022, and see what we have planned for next year.
Father Joe's Final Field Trips and Celebration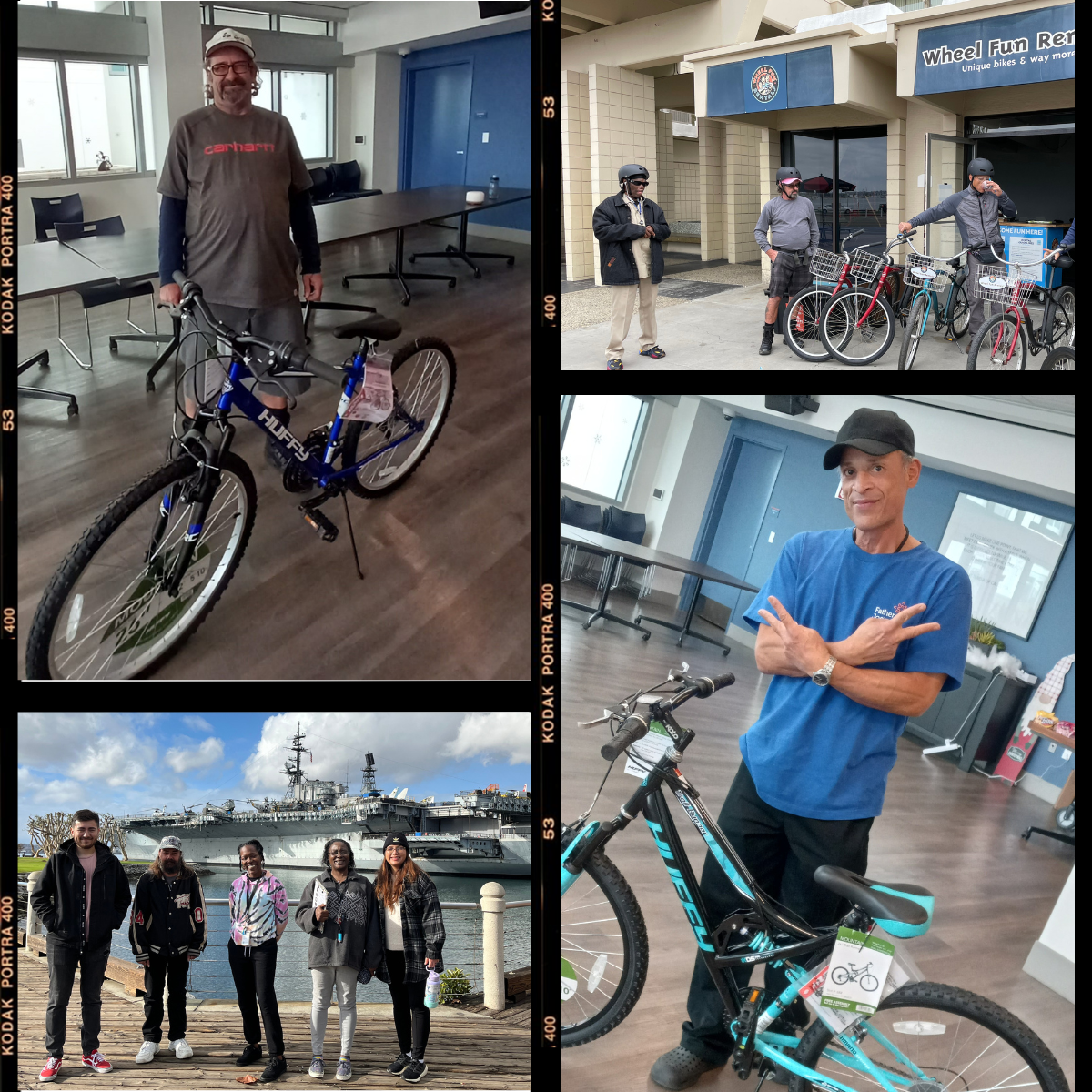 When we embarked upon our first field trip with Father Joe's Villages back in September, we were joined by several individuals who would go on to participate in nearly every single subsequent trip—totaling eleven trips over the course of three months.
After four transit trips, four walking trips, two scooter trips, and one bike trip, every attendee was invited to a final celebratory pizza party hosted at the new Saint Teresa of Calcutta Villa affordable housing community. Five folks received free bicycles from Father Joe's as a token of thanks for their continued participation in the program, and Circulate provided U-locks, lights, bells, and tube patch kits for each bike.
It has been such a joy to spend each Monday with our Father Joe's friends for so long, and we look forward to future opportunities to collaborate. 
Planning Team Member Becomes a League Cycling Instructor (LCI)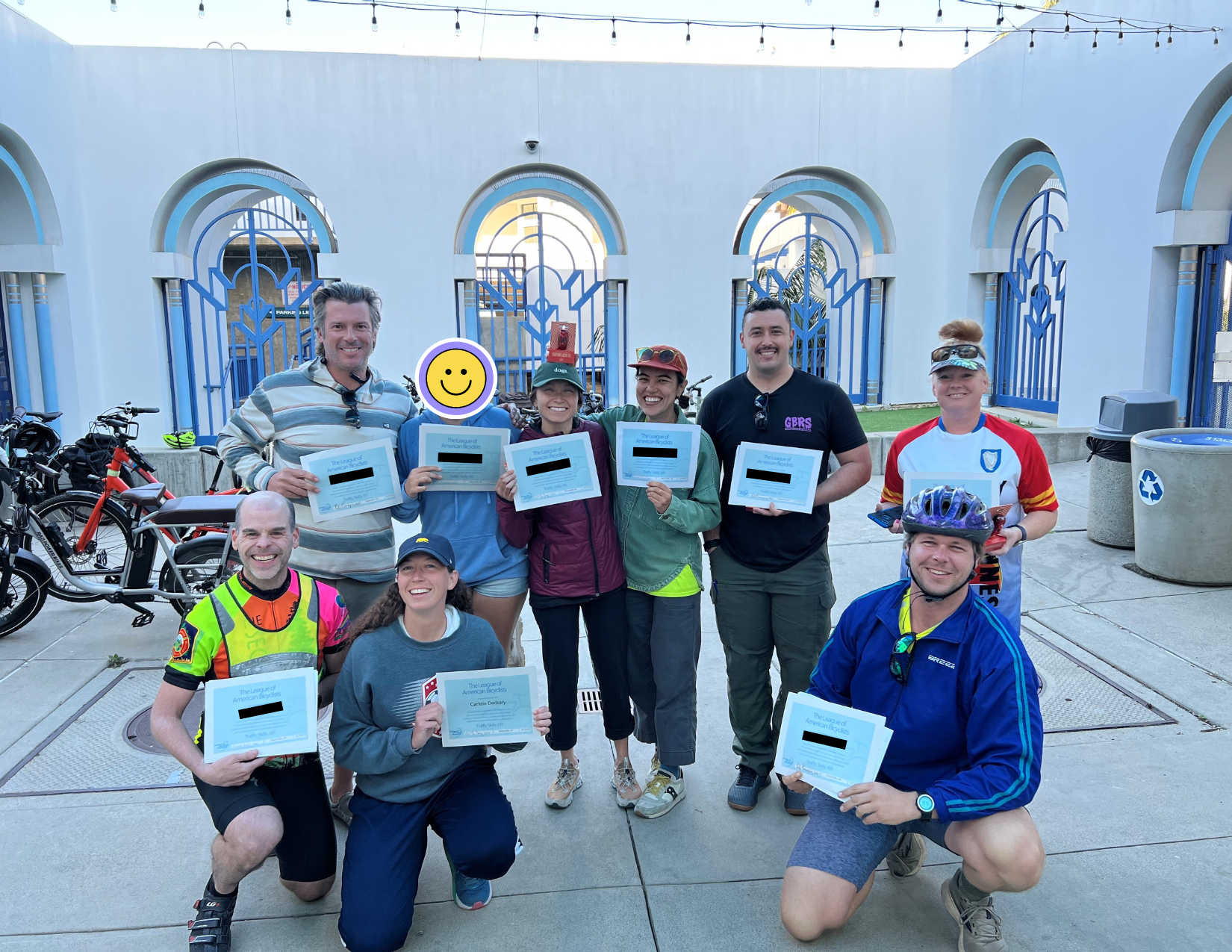 Over the past two months, Circulate Senior Planner Carlisle Dockery leveraged her Circulate professional development benefits to work towards her League Cycling Instructor (LCI) certification through the League of American Bicyclists.
After finishing two Smart Cycling classes hosted by the San Diego County Bicycle Coalition at the Oceanside Public Library, which consisted of several hours of classroom education, a 13-mile bike ride, completion of a skills course, and a written exam, Carlisle traveled to Albuquerque, New Mexico for the LCI Seminar.
Alongside a group of very talented bike mechanics from the Esperanza Bicycle Safety Education Center, she spent three days in classes, giving presentations, teaching lessons, and taking both road and written tests. Now that Carlisle is an LCI, she is officially certified to teach a wide range of bicycle safety lessons and skills to both new and returning bicyclists and youth!
Congrats to former Circulate Board Member, Assemblyman David Alvarez!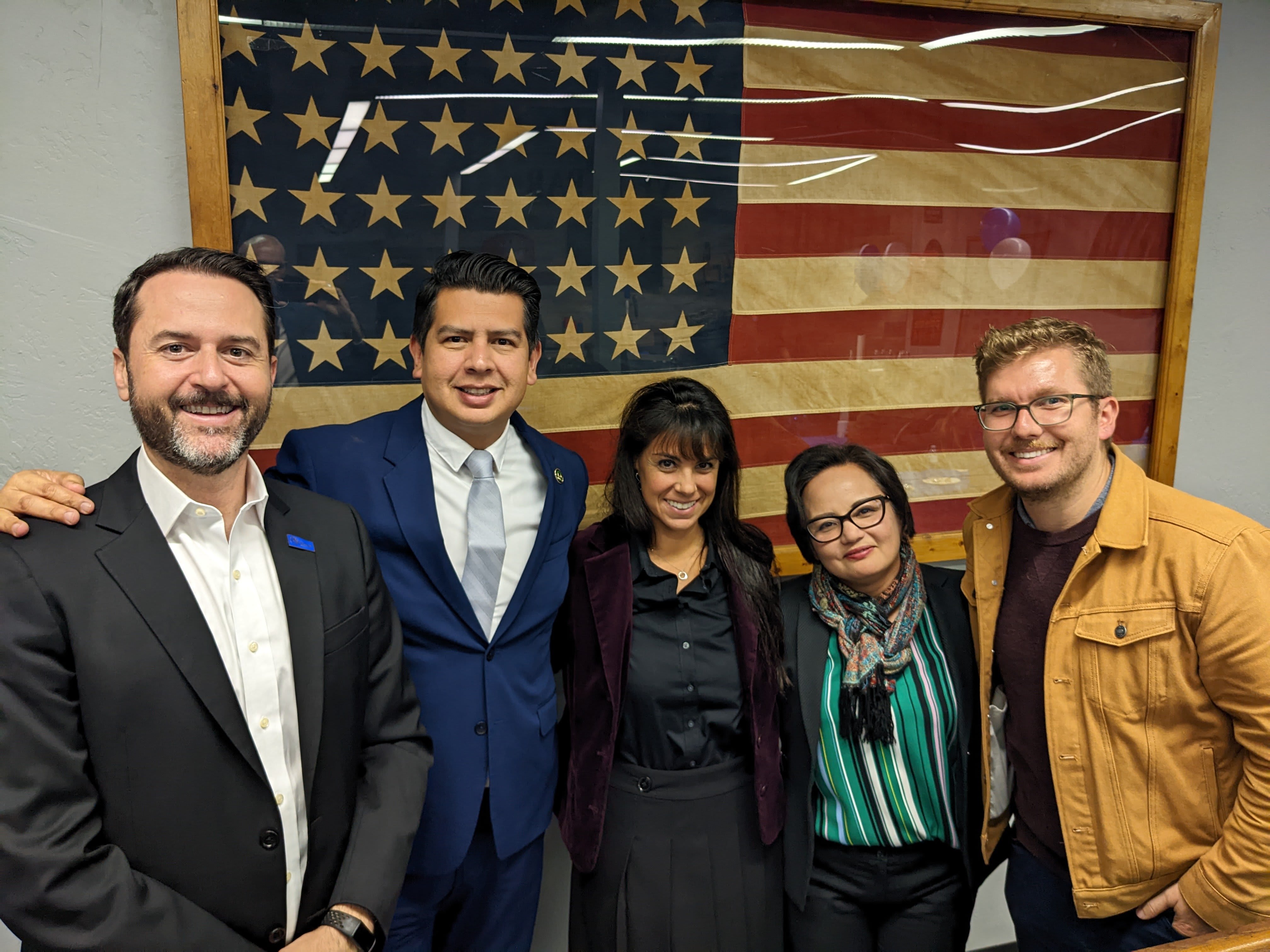 On Monday, the Circulate team joined residents from across the South Bay to celebrate the swearing-in of our former board member, Assemblyman David Alvarez.
We look forward to working with him to create more attainable housing opportunities.
circulate news